A Breath Of Fresh Air – IIFT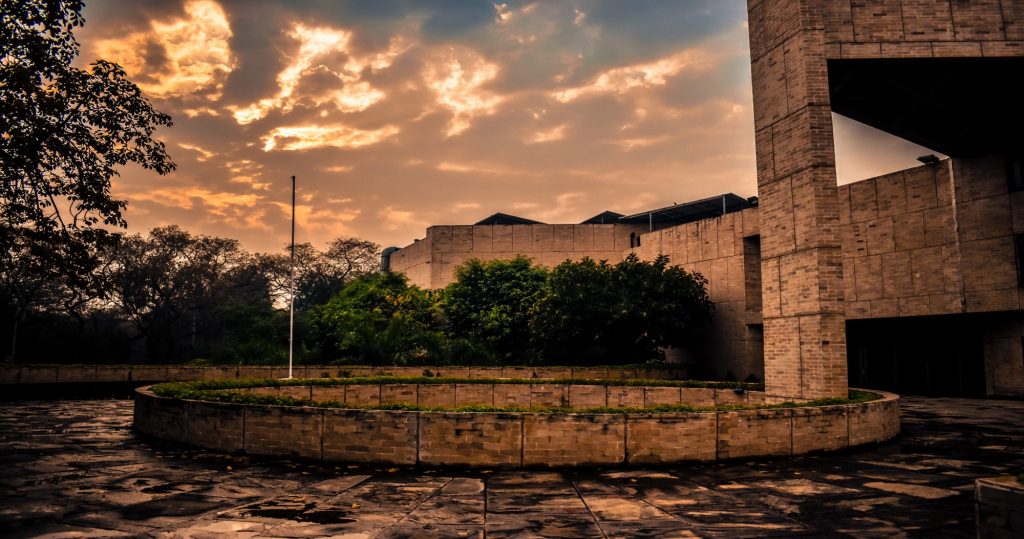 "Every new beginning comes from some other beginning's end."
Every word of the above quote by Seneca reflects my journey and in fact everyone's journey of life. We need to leave back our last chapter of the previous season to begin with the new season. Here comes the time when I head back to college life after four years of my corporate life. It's difficult to adapt yourself again to the Gurukul environment leaving back all the freedom but yes, it's all about life and dreams.
So, here begins a new chapter of my life "Indian Institute of Foreign Trade", my Dream Institute. I was very excited to kick start my student life again. I packed my bags, bid goodbyes to office colleagues. With all kinds of butterflies in my stomach, I landed at my dream place IIFT campus. I unpacked my stuff and started looking out for friends and faces. I started exploring the campus without any knowledge of what is coming for me. The Atrium block-where the induction was scheduled, Old Hostel-my new Home, Mess-place for food, Academic block-temple of Goddess Saraswati, Court- Sports place, New Hostel-Senior Buddies, Garden-full of life, freshness and many other unexplored areas.
It's been truly said that the foundation stones are the most important part of the stable building to stand against environmental calamities. Likewise, the Induction session of IIFT was the building blocks of the upcoming future. As no path leading to final goals is straight so was the Induction session. It seemed very difficult for the first day but eventually learned the skill to push the limits. The line that had acted as an influencer was "whenever our body tells us we are tired, we have just used 40% of our capacity." Bonded with new people, shared emotions, had food in the same plate, been the strength of one another and much more.
Guest lectures were the energy booster as to motivate us mentally, emotionally and physically. Learned the way an individual can balance and know the difference between the conscious mind and sub-conscious mind. The ideas that are part of the external environment always exists, we just need to transfer the ideas from our conscious mind to sub-conscious mind as the latter one is very intellectual but un-used. Another important lesson learnt is "Walk the Talk", so that the people trust you for every small thing as trust is the factor which a leader should possess to become successful.
——————————————————————————————————————————————————————-
Which ABG Company would you want to work for?
MBA journey starts with the whistle of assignments, guest lectures, classes, friends, network back and forth with no boundary of day and night, weekday or weekend. But Friday has its own sense of fun and freedom, where one wants to relax and party. You talk of party and the first thing that pops up is the dress. I would be more than happy to join the fashion prophecy of Aditya Birla Retail and Fashion Limited. They have introduced pastels like Pink Lavender, Sky Blue, Nite Green, Gen-Z Yellow which can either be our day companion or night companion for parties. I would like to be a part of this so that I can explore my love for attires and work simultaneously so as to do justice to the brand value of Aditya Birla Group.