Capgemini E.L.I.T.E. – Giving A Forum To The FinTech Agents Of Change

Onwards drew November, and with it, the start of the second E.L.I.T.E. rotation. There was an opportunity to work on the World FinTech Report 2018 with the Market Intelligence team; this was only the second edition to be published and the sky was the limit when it came to ideas to make the report and all the events surrounding it stunningly spectacular and downright disruptive.
I found myself in a team with great work ethic and flexibility, and appreciated the team's openness to ideas and dedication to high-quality results. I learned about the lifecycle and the behind-the-scenes action on the world reports released by Capgemini. Some of the tasks involved in this project included helping out on the website, the FinTech FaceOff Debate, report themes, key insights, quotes and other supporting activities for the report. But the key area of focus for me was the Agents of Change Series, and I was given the opportunity to shape the series and extract key insights that would go into the report. I also got to sit in on some very interesting interviews with FinServ luminaries. It was interesting to hear from industry stalwarts about the importance of trust and how to build trust amongst consumers. Many looked towards AI and voice recognition as potentially transformational technologies. Collaboration between FinTechs and incumbents was a key theme running through most of the discussions, with many executives highlighting that collaboration was the way forward. And we also had Theodora Lau from AARP share insights on how the financial services industry can better serve the older generations by creating more intuitive and accessible solutions and using design thinking across both ends of the spectrum.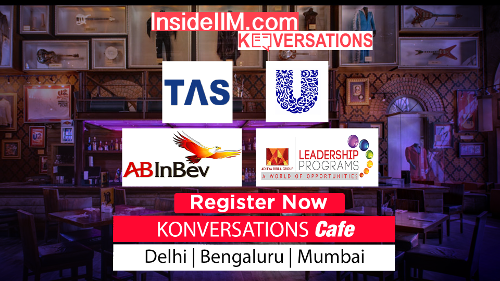 Well, how did it go? I ask you to see for yourself: a series of clever comments and candid commentary from FinTech CXOs and Incumbent Leaders, from a range of firms such as SoFi, Starling Bank, Fidor, Bud, N26 to Alipay, BBVA, ING, DBS, Goldman Sachs, check out the YouTube playlist for Capgemini's 2018 Agents of Change:
https://www.youtube.com/playlist?list=PLTMJrcAa63de9UQJbzC2jjOk855aMHblj
With lots of interesting insights into the world of Financial Services and the role of FinTechs from a range of top executives like:
And of course, you can explore more on the World FinTech Report, Agents of Change, and our upcoming FinTech FaceOff at www.FinTechWorldReport.com or follow on Twitter using #WFTR18.
So, what are some key things any of us can do to have a smooth sailing project? Here are two things I find useful:
1. Be organized at every step.
Defining and organizing the small things as well as paying attention to detail leads to greater clarity overall. Creating a system at the beginning of a project for all the processes, data, action items, workflows, collaterals, etc. is easier, and this helps when things get tough, time constraints kick in or a huge volume of information or decision-making flows in. Creating trackers can help everyone out and keep all stakeholders on track. Organizing your information, questions, requests or directives in a specific way to make it easier for the other stakeholders to consume, ensures that it's easier for them to respond or take action no matter how busy they are.
2. Communication is important.
Keep everyone informed on the status regularly, raise flags for concerns early, when in doubt re-confirm rather than assume. And when working with a team or when tracking their deliverables make sure to appreciate their effort, keep in mind their velocity, understand their constraints but also ask them to stretch when needed and define the deliverables with clarity in scope and timelines.
In the end, seeing a vision come to life, the sense of accomplishment we get when we see our work out in the world, being used, transformed from ink on paper, or in most cases nowadays, from words on a screen to reality, to something out there for the world to share- that's incomparable.