Celebrating Womanhood On InsideIIM – Sherean Mittal – FMS Delhi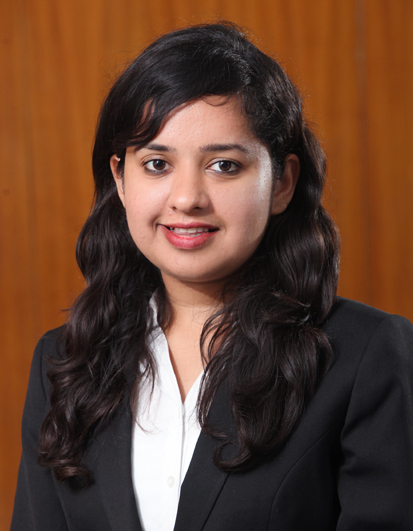 Not that we would wait for Woman's Day to celebrate the spirit and power of women on our management campuses, still we thought its good time to present some stories of women who have done it all.
Meet Sherean Mittal from FMS Delhi
Read on to find out more –
1. To start with, tell us your background.
Hello people, My name is Sherean Mittal. I hail from Kota, Rajasthan.  An only daughter of my parents I was always a very pampered kid at home. As a child I have been very particular about my academics doing well in my 10th and 12th examinations. Apart from it I have also been involved in several extra-curricular activities from dance, drama, debate ending up being the Head-Girl at my school. I further went on to do my engineering in Computer Science. The little girl moved out of her closet to transform into a young, independent, confident woman. During my engineering I was a part of several activities like the placement cell, organizing committee of the fest etc. I do not have a formal work experience. I joined FMS right after my graduation because in addition to my technical skills I wanted to enhance my managerial skills before stepping into the corporate world.
2. What makes you think that you stand out of the crowd?
Well I would say I am a girl of passion, energy and emotions. What makes me to stand out from the crowd is my hard work. I believe that with your hard work you can change your destiny and there's absolutely no short cut to success. My determination to put in my best foot always helps me to stand out from the crowd. With the kind of upbringing I have been given I have always loved to take challenges and set my goals very high.
3. What do you like the most about yourself?
Well I would like to sum up about myself in the following lines:
"A girl of substance, a girl of pride
A girl who is able to put petty things aside
A girl of integrity, a girl of love
A girl who is worthy of treasures from above
A girl so genuine, a leader in every way
A girl who is determined, no matter what comes her way
A girl of smile, a girl of tear
A girl so courageous above all the fears"
4. If you were granted a wish by 'The Jinn', what would it be? 
Well if I am granted a wish by 'The Jinn' I would demand a world where there is "good will towards all and malice towards none". We really need to make this world a better place to live in. The world is polluting in the race; a race which leads to nothing. People on this planet should realise that ultimate success of their existence is in the relationships they build and the moments they live over here.
5. If you were a leader, how will you make a difference?
I believe a true leader is one who does not just leads the crowd and makes the crowd that he is one amongst them and work with them to achieve a higher purpose. For any leader, his/her journey becomes a cakewalk if his team works along with him and supports him like a wall. If I were a leader I would work in a similar fashion. Every moment in my life has been an association for a higher purpose and as a leader I would give in my best to achieve it.
6. What do you think about the biggest global feminist issue? and in India?
I think the biggest issue with women is they are still not considered equal to men. In several parts of India people make their daughters to study etc. only to raise their value in the marriage market. Even amongst the highest echelons discrimination against a woman is a largely noted observation. Women should never be treated less than men. Every woman has the same potential of a man.
7. What according to you is the essence of being a woman?
A woman I believe is the most beautiful creation of God. She is an epitome of determination, strength and emotions. I believe a woman has the privilege to play several roles be it as a mother, sister, friend etc. and in all these relationships she is given the highest regard. Every moment in my life I have been proud that God has sent me to this planet as a girl. I believe every girl is a special creation of god and is the architect of the society. If encouraged every woman has the power to break the glass ceiling through and come out with shining colours.