MBA, another interesting phase of my life, began with hope and too much of aspirations. Having an interest in Finance, I am lucky enough to be studying here in IFMR, one of the leading institutes prominently known for management education. But do you know even to pursue this B-School dream what it took? How the journey was like to get here? What challenges I had come across in the wake of my preparation? The answer is it took me patience, perseverance, dedication, discipline, and commitment to work in the direction to embark upon this opportunity. It required focused preparation and a clear clarity towards my mission.
Getting into a good B-School is never a cakewalk. There are several challenges its selection procedure comprise of. A candidate faces CAT, XAT, CMAT and other MBA entrance exams supplemented by subsequent elimination rounds of Group Discussions, Written Ability Tests and Personal Interview. Also, several other factors like work experience, academic performance, participation and achievements in extracurricular and co-curricular activities do add weight to the selection process. So, importantly, a candidate is expected to perform well in all the stages to grab a seat in his/ her dream B-School.
Coming to the journey aspect, first, I classified all the entrance exams according to the difficulty level and identified which of the best suited with my ease of understanding in the stipulated time frame. I decided to write CMAT. Started my preparation in the month of October and created an action plan to guide my preparation in the right direction. In that plan, I dedicated an equal amount of time-solving maximum questions from all the areas that exam would encompass. Solved many comprehensions and read newspaper editorials daily to master Language Comprehension. For Logical Reasoning and Quant, I solved as many questions as possible from several study resources to build conceptual and application clarity. And lastly, for General Awareness I followed Lucent GK book and current affairs on several bank coaching websites.
For the Group Discussion, Written Ability Test and Personal Interviews related preparation, I attended several Mock GDs, WAT and Interview sessions in my coaching. This helped me understand the dos and don'ts and also gave me a chance to reflect upon myself to widen the scope of self-improvement. I strengthened my academic background knowledge, worked on current affairs and trending subjects, and prepared for questions pertaining to my profile. And this made me ready to take my Dream B-School's Call.
I had secured 98.09%ile in CMAT. Based on the score and my profile, IFMR had invited me for a general WAT-PI round. In the interview, I was asked more about my subjects of interest and why IFMR, why MBA and all. After the interview and another 1 month long waiting period, this time it invited me to show interest in seeking final admission. Finally, the day was here. I pursued my dream. Took admission and kick-started a new journey.
Now, I would wish luck to all those who intend to pursue their B-school dreams.
Go ahead, Get ahead! It's your life, make it worthy.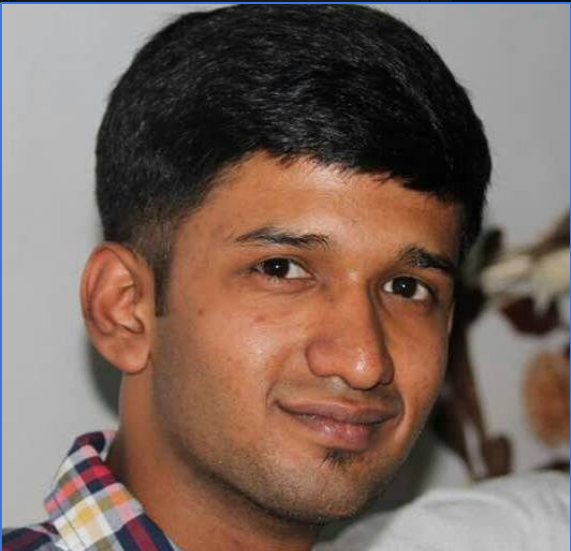 "1st year MBA student at IFMR GSB Krea Univeristy"