---
About
We are a US $19 billion multinational group based in Mumbai, India, with a presence in more than 100 countries and employing over 200,000 people. Our operations span 21 key
Mahindra War Room
The Mahindra War Room was commissioned in 2008 which is based on the Group's "War Room" practice; a major tool to engineer the transformation of the Group. The competition was rolled out in top Business Schools in India, to create excitement and transform perceptions, while attracting and engaging top notch B-school talent to creatively respond to live and realistic business issues through a fair and rigorous process of evaluation.
Broadvision Perspectives is the Knowledge Partner for Mahindra War Room. CNBC TV18 is the Television Partner. Design-led disruption gave birth to a series of companies that built their success around taking a higher risk.
Over the last 6 decades, the Mahindra Group has built several multi-billion-dollar businesses globally through design-led disruption. This year, Mahindra War Room wants you to DESIGN and DISRUPT. Take part in the Mahindra War Room Season 12 and start the disruption!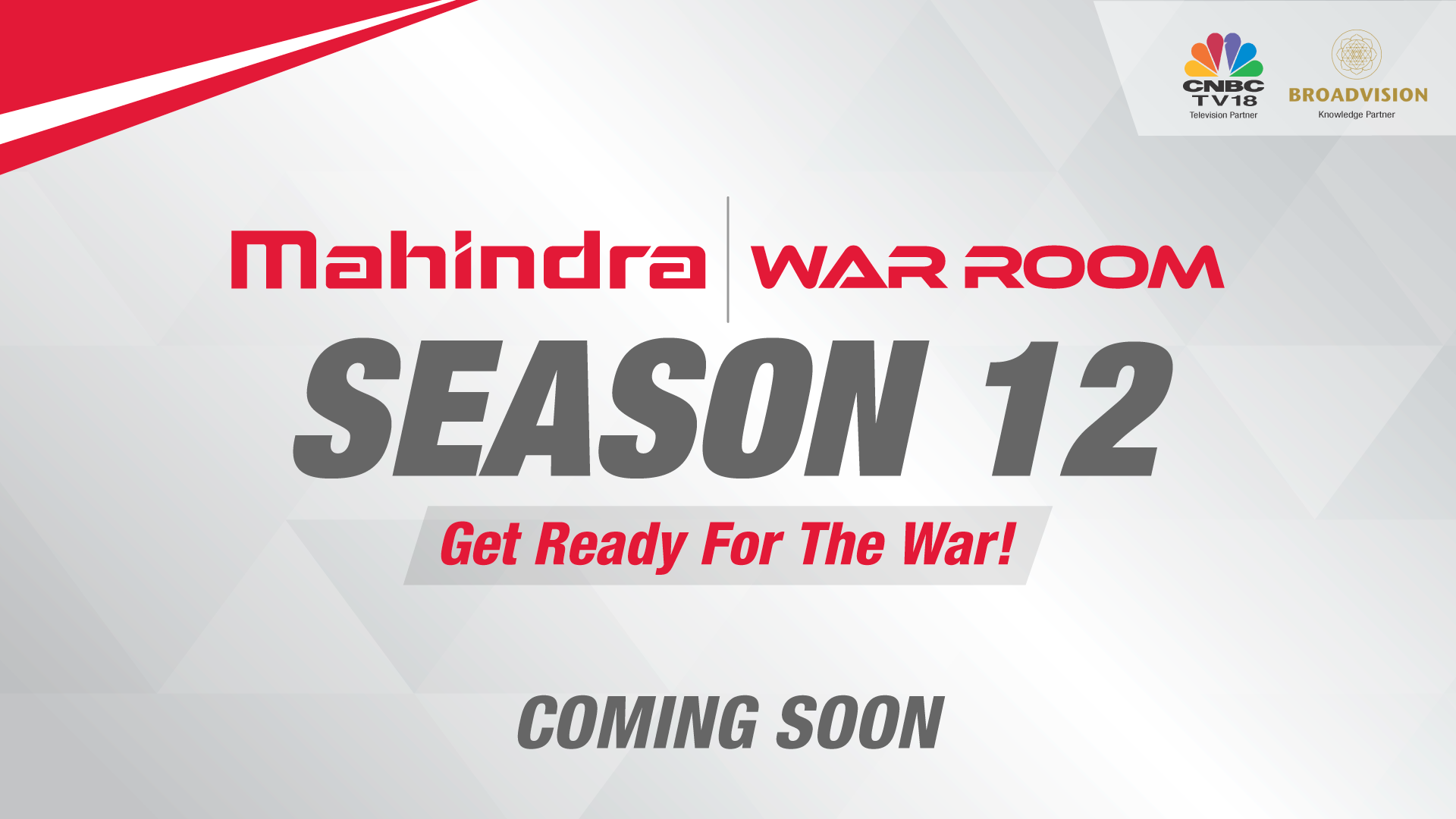 ---
Mahindra Rise Challenge
The Spark the Rise platform was launched in 2012, with an intent of making it a platform of choice for innovators, entrepreneurs and change-makers. The first 2 years saw programs in the grassroots space; since 204, they decided to extend the platform to cover the disruptive innovation end of the innovation spectrum. Thus was born the Rise Prize.
This competition aims to test students on the grounds of Mahindra's three major philosophies: Accepting no limits, Alternative thinking and Driving positive change. Through a series of interesting activities, Mahindra tests students' preparedness and willingness to Rise. Rise from the average. Rise to be the best! With the Mahindra Rise Challenge, the company aims to spot the best minds in b-school campuses even before they visit the campus for summers.
---