Dare To Differ – IIM Kashipur | Umang Jain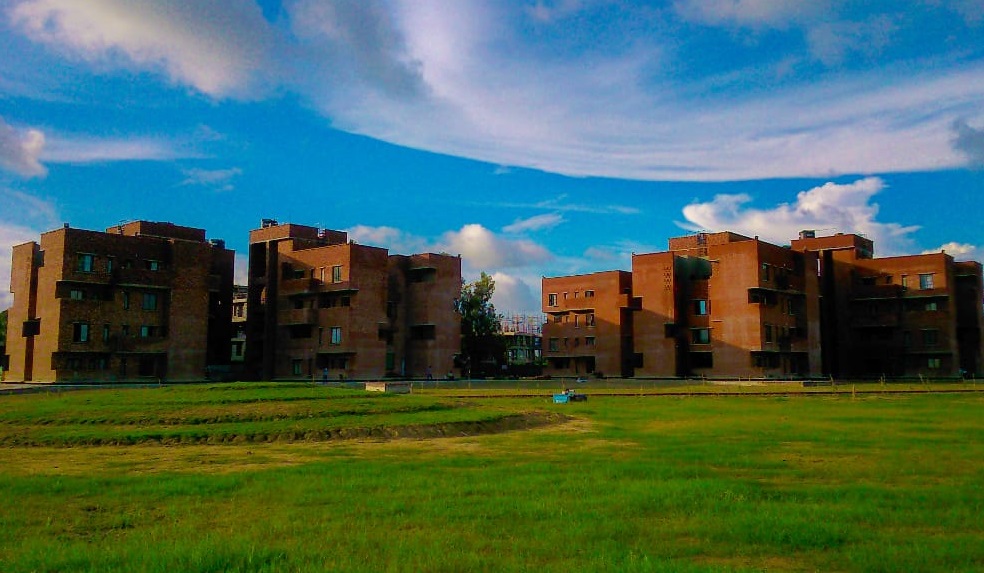 Settled in the foothills of the Himalayas,  Indian Institute of Management Kashipur is what seems to me the real life resemblance of the famous John Keats poem, "A thing of beauty is joy forever".
However, apart from the natural & architectural landscape of this place,  something else has made IIM Kashipur an inseparable part of my life.
It's the culture of this institution. We are a family of 400 odd students, where most of the people know each other by first names rather than "That Hostel Guy/girl".
Being away from the hustle-bustle of the city, the campus brings everyone living here close to one another. Be it academics or activities done for fun, you would never find a person doing something alone. How often does one see an entire theatre being booked by a college club for movie screening every alternate Friday or 60-70 odd students walking inside a restaurant together every other weekend to celebrate one person's success ? For us, that's an inevitable part of our journey here.
The closely knit hostel blocks( where every flat has a name given to it by the inhabitants) with single occupancy rooms provide the much needed privacy along with an avenue to be constantly in vicinity of your friends. It is this bonding that makes us stay back in the campus for festivals like holi or Diwali, because we know that we wouldn't get a chance to celebrate these festivals with a family as large as this.  Bursting crackers, throwing water balloons, dancing to garba tune, singing Christmas carols, all this amidst the rigor of academics and competitions, is only possible because we have each other's back. I have grown up in a joint family and never for once did I miss my home in last one yearthat I have been here.
I came here to spend two years of my life, but when I leave, I would have gone through a journey of lifetime.
I am Umang Jain, a second year PGP student at IIM Kashipur majoring in Finance. I love hopping on my bike and taking to the road at every chance I get. Sports, food and numbers define me perfectly.
Which ABG company would I like to work for?
 My dream is to work for Aditya Birla Capital, more specifically the Aditya Birla Sunlife Asset Management Company. The primary reason for this is my inclination towards the growing mutual fund sector in India, which also prompted me to do my summer internship in the same domain. Secondly, the way Aditya Birla Capital has been reaching out to the tech savvy generation with one stop financial services Portals like MyUniverse, makes it my go to company as I believe it would provide me the perfect environment with the zeal of young hustlers and wisdom of 160-year-old legacy.
– Umang Jain
  IIM Kashipur.