Destiny Has A Plan – My Journey To Xavier University Bhubaneswar – Subhasish Suar – XAHR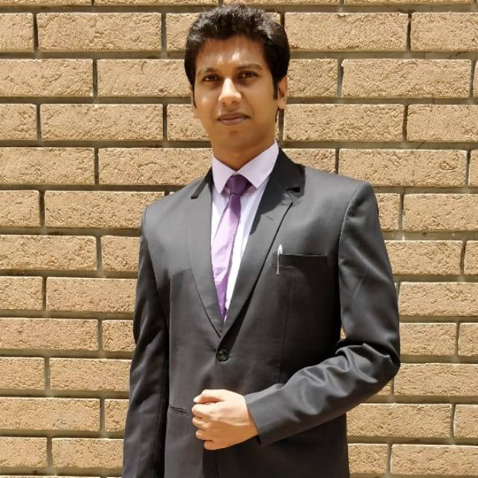 Last year at this time, I was right there in your place, reading articles on InsideIIM. I can still recall the October of last year, with less than a month left for CAT, when I was calming my nerves. This was my second attempt to bell the CAT. As the days approached, my anxiety and heartbeat increased, but a voice inside assured me that I would be successful this time. I worked day and night, but after appearing for a mock, all the hard work seemed to have gone in vain. Finally, the D-day came and guess what? I was sure I had messed up the exam this time as well. The sectional cut-off of DI-LR did not allow me to get into the holy shortlist of my dream B-School, XIMB. But, as is said, destiny has a plan of its own. It was 14th February 2018, when the result of the XAT exam was declared. That day I was in Mumbai for my NMIMS interview. I received a message from my sister the moment I stepped out of the interview room.  Luckily, this time, I had cleared all the sectional cut-offs and of course the overall cut-off for getting shortlisted by my dream B-school too. My interview for XIMB & XAHR was scheduled on 12th March 2018, and this time, I did not want to take any chance.
I worked even harder than the last year because this was my last and perhaps the only option between getting into my dream B-School and wasting one more year.  Starting from what my name means to whatever on earth came to my mind, I brushed up on everything. The interview went quite well and I was quite positive about the results. I still remember, except one question, I was positively able to answer whatever my interviewer asked me. The question, I could not answer was "What's the knot in your tie called?".
It was exactly 12:30 PM on 29th March 2018, when I received a mail from Xavier University, Bhubaneswar. My blood froze and my pulse peaked to its maximum. And then the first sentence of the mail read "Congratulations, you have been selected". I was on top of the world! I had been selected for the HR program at Xavier School of Human Resource Management (formerly XIMB-HR). The first person I called was my father, who stood by me in all my up and downs. He was my unparalleled support system when I was rejected by many B-Schools. After messing up the CAT examination this year as well, and after facing rejections from many B-Schools, my dreams loomed like a mirage. I was in no mood to start all over again. At a point in time, I thought of giving up on my dream of doing an MBA.
Ultimately, I conquered my dream and the phrase "destiny has a plan" actually showed me what it meant. So remember, hard work always pays, and if I could make it, anyone on earth can. Like I always say, "Don't be afraid of your failures, these will make your TED talk longer!" Keep patience and work hard.
– Subhasish Suar
MBA-HRM (2018-2020)
Xavier University Bhubaneswar (XUB)
Xavier University Bhubaneswar (XUB) was established in accordance with the Xavier University Act 2013 and was inaugurated on the 7th of July 2014. XUB is India's first digital University and an institution of higher learning for imparting professional and technical education. It is a self-financing institution imparting professional and technical education. XUB has 8 Schools that offer world-class education in different fields. XIMB offers an MBA in Business Management, Global Management and Executive programs. Xavier School of Human Resource Management (XAHR), erstwhile XIMB-HRM, offers the MBA-HRM program. MBA-RM is offered by the Xavier School of Rural Management (XSRM), erstwhile XIMB-RM. MBF- Master of Business Finance is offered by Xavier School of Commerce, MBA-SM by Xavier School of Sustainability (XSoS) and MBA-UMG by Xavier Center of Urban Management and Governance. The Xavier School of Sustainability, Xavier School of Commerce, Xavier Center of Urban Management and Governance, Xavier School of Economics, Xavier School of Computer Science and Engineering, and the Xavier School of Communications offer different postgraduate and undergraduate programs.