Dousing some pre-IIM Fires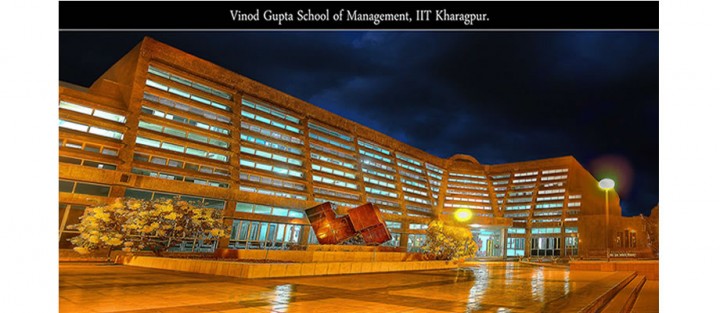 This post is formally an entry for the InsideIIM B-school Debate
Institute: Vinod Gupta School of Management, IIT Kharagpur
Name: Supraj Iruvanti
Team Name: Hijli Camp
Teammate: Anjana Jaladi
Article being refuted: "Fair Warning to IIM Aspirants from an IIM Student"(http://insideiim.com/fair-warning-to-iim-aspirants-from-an-iim-student/)
The article 'Fair warning to IIM aspirants from an IIM student', as the name suggests, is an in-your-face warning to aspirants of premier B-Schools to expect a rough ride. The writer has especially targeted candidates with a not-so-illustrious past record, and those with specific aspirations. The article has a negative tone in general. My purpose in this analysis is to see if these warnings contain any merit.
The writer has pointed out six specific categories of aspirants who are likely to have a tough time managing their management education at the elite B-Schools, and beyond. I'd like to counter his "warnings" point by point, with the hope of allaying some of the fires of fear fanned by the article
Candidates with poor academic record (those with say, less than 70% in their Class X, XII and UG) and from less illustrious colleges
A poor past academic record does not necessarily translate into a struggle at a premier B-School. To the contrary, I would like to point out the fact that most Indian students come from a very traditional, examination-oriented education system. That is far from the mode of delivery of education practiced at IIMs. Therefore, not only is a student with a good past academic record (determined by CGPA/percentage in a strictly examination-based evaluation system) not at an advantage, he is also at risk of being an 'examination specialist', and not necessarily able to adapt to the different modes of evaluation encountered at an IIM. While the same could be said about those with a poor past academic record, they are not as much at a disadvantage as stated by the writer as everyone starts with a clean slate as far as other evaluation methods are concerned.
The writer has also mentioned students from less illustrious colleges in the same warning. I believe the statement is being somewhat disrespectful of students from less illustrious colleges. I agree to the extent that there's one less brand to show for on their CV, but who's to say that can't be made up by the student's ability to prove that he's come a long way since failing to get into an illustrious college based on his marks at a 3-hour long entrance examination at least 4 years previous?
There are late-bloomers everywhere, after all!
Candidates from firms such as Google, D E Shaw and others and already receiving upwards of 12 lakhs (INR 1.2 Million) as salary
Having already defined his target audience for the article as aspirants on "the dark side", or those with the sole ambition of getting a fatter paycheck at the end of 2 years, and not ones doing the course primarily for a love of learning, the writer puzzlingly talks of candidates already earning a handsome amount. Google and D E Shaw are hardly the typical employers whose employees aspire to get into an IIM just to inflate their pay packet, and such candidates would be in a miniscule, if non-zero, number. If a candidate from such a firm is aspiring for a B-school, in most cases, it's likely to be for his love of learning. Either way, such candidates are likely to target much more illustrious B-Schools abroad. Therefore, this point is aimed at a drop of water in an ocean of B-School aspirants. It is irrelevant for the rest.
Male candidates with 5+ years of work experience in IT
Yes, a male(why only us?) candidate with 5+ years of experience is likely to have a significant disadvantage when compared to his peers with lesser work experience, but, having personally known at least two IIM graduates(IIM-B and IIM-C) fitting precisely that profile, it certainly isn't impossible. Also, a candidate with 5+ years of work experience in IT is likely to know what to expect at the end of his degree, and I therefore feel it's stretching it a bit to suspect that he's going to "end up hating the decision to join an IIM".
Candidates looking for niche profiles
As admitted by the writer himself, this point is somewhat redundant. In fact, it is the previous point which is redundant, in that it is more specific to males and to the IT sector, whereas this point is more generic and refers to the struggles likely to be encountered by a student wanting to change his industry after several years of work experience. However, this argument is weaker than the previous point, in that it is easier for a student with significant work experience in an industry like, say, manufacturing, to switch over to a role of an IT consultant, than someone coming from the IT sector.
Candidates hell bent on 'front end' finance roles
The writer has made a fair point here, asking candidates hell bent on 'front end' finance roles not to look beyond IIMs A, B, C. However, this piece of advice doesn't qualify as one of the "warnings" served to an IIM aspirant (and what's an IIM aspirant who doesn't aim for IIMs A, B and C?). This piece of advice is better suited to the later part of the article wherein the writer has focused on precisely that: pieces of advice.
Candidates with a below average command over the English language
While the writer has some merit in stating that a candidate with below average command over the English language faces a struggle ahead, it is not exactly the hell he is predicting the student faces in future, either, far from it. Let's not forget that a candidate with a below average command over the English language, who has, in the writer's words, "managed to enter IIM due to various reasons", has likely never had the need to converse in English on  consistent basis at the standards expected of an IIM student. However, building of communication skills forms a major part of the curriculum of any B-School worth its salt, let alone the IIMs. The clause "unless you are prepared to put in the effort to improve your communication skills in English in 18 months" is not as unlikely as made out to be by the writer, and it is generally an expectation, rather than an achievement, that any decent (and not necessarily outstanding) student with a below average command over the English language vastly improves himself on that parameter in 18 months' time.
The writer, in another of his several veiled pot-shots at students getting into IIMs through category reservations throughout the article, has also pointed to the fact that firms have no obligation to 'fill seats from a particular category.' While I do not disagree with this point, I do believe it is out of context with the issue at hand in this point, which is that of a lack of command over the English language.
I conclude this piece on a relatively amicable note by agreeing with the positive note on which the writer concluded his article, with a few useful indicators, albeit not exhaustive, on who should be aiming for the IIMs. I hope I have doused some, if not all, of the flames that were started by the "warnings" served up before them. Follow your dreams, IIMers of the future!