Dr. Sanjiv Marwah, Director, JKBS talks about his B School's new initiatives for its students' benefit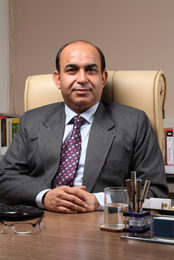 How does a B School go from its nascent stages to being ranked as one of the top management institutes in the country within a decade? Of course, JKBS had the strategic advantage of its backing from the mighty JK Group, along with being located in the exciting corporate hub of Gurgaon. Since then, it has built its reputation based on its emphasis on an evolving curriculum and dynamic educational initiatives. Dr. Sanjiv Marwah, Director, JKBS, admits that there is still a long way to go for the institute and reveals exciting plans for the future.
All B Schools have to face challenges along the way, but for Dr. Marwah the key lies in working hard to meet and overcome them. He talks about the challenges at JKBS, saying, "We are trying to boost diversity in regional representation, work experience and graduate education streams. It can make the learning experience more enriching for the students. We also want our students to be prepared to adapt to the rigorous corporate culture while they are still with us. Inquisitiveness and risk-taking abilities are two important attributes we have to try and instill in them."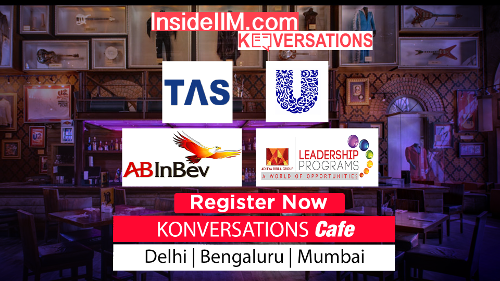 JKBS has consistently done that by taking on new initiatives that give students the opportunity of a comprehensive learning experience. One such important step taken by the institute this year was the creation of the 10 lakh annual fund to be spent on an International trimester abroad. Dr. Marwah says, "It will be a huge opportunity for students to study in a foreign destination and gain new experiences. Students are only bound to grow immensely from an initiative like this one where they will gain a lot just by interacting with International contemporaries."
An initiative like this will further boost the employability of students at the institute in foreign markets. JKBS has already had a good run with foreign placements in the last couple of years, as two of its students were recruited by Midland Group in Dubai in 2013 for a remuneration package of Rs. 13 lakhs. Also, this year two of the students got placed with HSBC Bank, Singapore for an average package of Rs. 13.50 lakhs. With foreign exposure, students can hope to bag more placements abroad in the future.
Mr. Marwah is also excited by the Open Day initiative JKBS has started for applicants. Those interested in learning at the institute can spend a full day learning about its various programs; included in this is an overnight stay on campus. "They will get a chance to interact with the faculty members and gain a firsthand classroom learning experience," Mr. Marwah says. "They can speak to our alumni and present students to get a good idea of what's in store for them if they come to our institute. We want them to make an informed choice when choosing JKBS."
This kind of transparency is truly commendable on the part of the institute. But as a management hopeful, applicants would also like to know about the factors that can boost their chances of being shortlisted for selection by JKBS. Dr. Marwah sheds light on the process, while informing us of the main aspects of the application that he focuses on: "Firstly, it's the WAT score that is considered. We also take into account the work experience of the applicants. Lastly, we focus on their communication skills and see how they are able to present themselves."
As a respected name in management education, it's natural that you'd want to ask Dr. Marwah about the changes he would like to see in the field. He remains forthright in his suggestions: "We have to stop looking at management education in terms of ROI and placements. It has to be about the learning in the first place. B Schools have to evolve their curriculums in keeping with industry needs. For example, our unique specialization in Logistics is based on the demand for these professionals in the industry. We have to be innovative and fast-moving." This list is a good illustration of how JKBS is keeping with the evolving business trends. And, this shows why it is recognized as a top B-school in India.