Dream Campus For All MBA Aspirants – Rajiv Sinha, FMS Delhi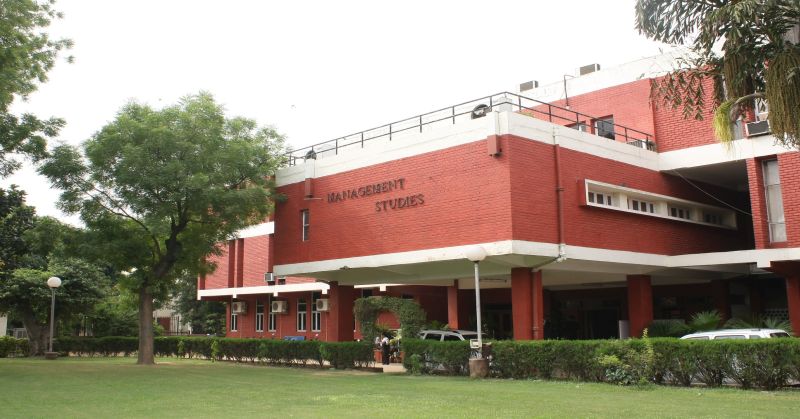 FMS, immortalised by its red building of dreams, is the dream campus of almost all MBA aspirants. What makes FMS unique is the fact that it provides an affordable MBA programme. While top campuses across the country take lakhs, we are able to complete an enviable programme in much lesser amount. Also, an affordable fees structure makes it possible for students to lead an education loan free life, which encourages them to take risks like trying for entrepreneurship or trying out other avenues of career building.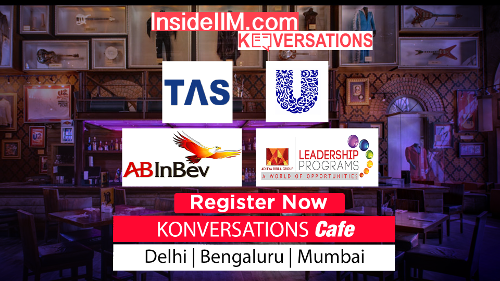 A memorable classroom experience in my B-school
One of the memorable experiences came during the induction phase of our batch. We were divided into pairs of teams and each pair was made to face off each other in a bout of banter. The pairs were given topics like Marvel vs DC, SRK vs Salman Khan, Single vs Committed, etc. This creative event brought out latent creativity among the students and the batch witnessed a lot of fun and harmless mischief.
Check out the video showcasing one of the memorable moments at FMS Delhi.
Introducing – some of my batch-mates
Jaspreet Kaur: Our chatterbox aunty who hails from Ludhiana. She has done B-Com and is a fresher. She cannot handle suspense but can handle endless conversations.
Hitesh Lohani: Our own Mechanical Engineer Counter Striker who hails from Lucknow and is aiming to become a Marketing Guru post FMS.
Sampath Ganesh: Sampath is an Electrical engineer from Vizag. He believes in living on the edge and indulges in adventure activities like Bungee jumping, Paragliding, water sports, etc
A Sahithi: From the land of Charminar Hyderabad, Sahithi is an Agriculture and Food Engineer who likes writing short stories for children.
Which ABG company would you want to work for and why?
I would like to work for Aditya Birla Fashion and Retail Limited. The reason is that I have an emotional connect to the company because it houses all the brands I have been associated with for a long time. Brands such as Louis Philippe, Van Heusen, Allen Solly, Peter England, etc. These are brands that my family members and I have often gone back to purchase multiple times. I have often recommended these brands to my relatives and to my friends. Also, Pantaloons is a place where my family and I have spent some great shopping days, especially before the festive seasons of Diwali and Durga Puja. Thus, ABFRL already feels like a place I belong to.
Placement Cell FMS Delhi
Established in 1954, FMS has been a pioneer in India offering management education. FMS has the unique advantage of being a premier 'B-school' in a University milieu and in the national capital, thus offering valuable opportunities for our students in interdisciplinary learning and to undertake live projects from national/ international organisations. FMS is proud of a long list of illustrious alumni. It has rich legacy and history of producing World Class Business Leaders who are ranking stalwarts in Top MNCs across the globe.