The Educational Benefits Of Travel Experiences In Global PGDM Course – ISBR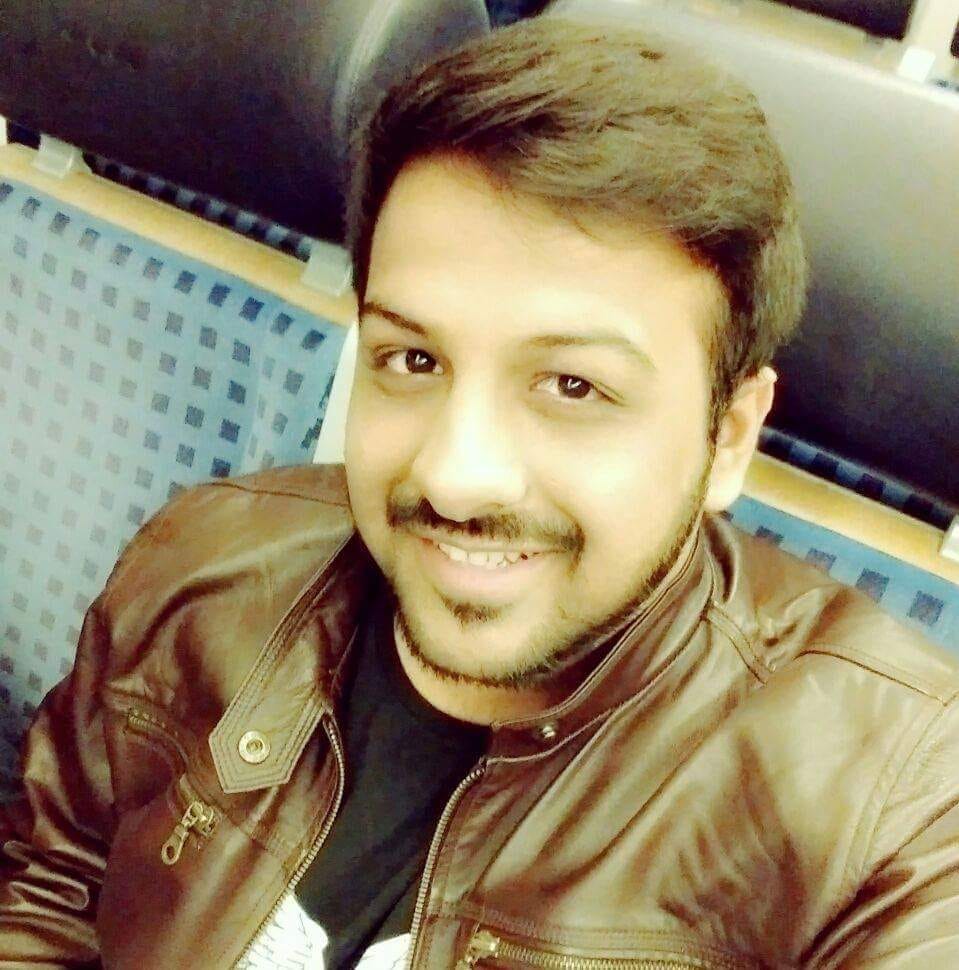 Karan Gidwani, Entrepreneur, Alum of ISBR
I was one of the lucky few to enroll for PGDM With One Semester Abroad, an international PGDM course at ISBR, Bangalore. I never realized that it was so easy for one to travel abroad while still studying. The people I met and the cultural exchange was indeed a memorable experience. Let me start from the beginning.
My name is Karan Ajit Gidwani and I hail from a business family. My father, Shri Ajit Gidwani is a businessman and my mother is a homemaker. It is natural that my folks wanted me to get into the business. However, I first completed my bachelor's degree in Electronics and Telecommunication Engineering at Thadomal Shahani Engineering College, Mumbai.
It was at the right moment that I heard about the PGDM with One Semester Abroad program offered by ISBR. Enrolling for PGDM with One Semester Abroad was my first experience where I had to be away not only from my hometown but in the 3rd semester away from my country, India as well. It took some time to get adjusted to the unfamiliar environment, but then things started falling into place.
Thanks to ISBR for giving me an opportunity to travel to Europe and stay there for one semester. Being a part of the student exchange program, I, along with my three classmates, went to Germany for one semester in a town named Hof. The university where we studied was Hochschule Hof University of Applied Sciences. We studied in the business department and had subjects like:
1. International marketing management
2. Procurement management
3. International negotiations strategies and styles
4. Facts about Germany: economics, politics, etc
5. German basic course
Although the level of studies was pretty high, the faculties delivered them in such a way to make it easy for us to understand. I scored 20 ECTS (European credits) in the examinations conducted at the end of the semester. Thanks to Dr. Daniel Werner, an excellent tutor who took a personal interest in me and guided me ably. There was never a boring moment in his class, and even the dull subjects were made interesting by him.
Interacting with students from 20 different countries was an experience by itself as we got exposure to some rich cultures. The college ensured that we got decent accommodation. What's more, the college itself has a sprawling and well-laid out campus. To top it all, the climate in Europe is so pleasant that it makes the learning experience very pleasurable and memorable.
While at college, I was elected as the overall coordinator (O.C.) of the student council, whereby my task was to organize and manage all the events and fests happening inside the college campus. This not only helped hone my communication and interpersonal skills, it also taught me how to be a team player and organize things properly. I used to participate in all the cultural and management fests organized in the college. I was the master of ceremony (MC) for most of the events and was elected to represent ISBR as an exchange student during my 6-month stint in Germany. After I got placed, I revisited my alma mater as an interviewer and was entrusted with the job of selecting interns.
Better Academic Performance
Apart from travelling to foreign countries, the important benefit that this course offered me was better academic performance. I got exposure to diverse cultures. The best 6 months of my life in Europe. I got to visit Paris, Switzerland, Czech Republic and Amsterdam. My course abroad was a mixture of travel, study, and parties that left me with many unforgettable memories. This cross-culture corporate experience enhanced my learning to a great extent and I got an insight into the dynamics of team meetings with people of other nationalities, which in turn gave me an idea of how business was conducted internationally. This was a plus point with my academic performance as well.
Increased Networking
Traveling to a foreign country (Germany) while pursuing my course will give me a chance to broaden my peer network. This put me in touch with new people who have similar ambitions and aspirations. I learned a lot and benefitted from this private network, which will only grow as time progresses. This stood me in good stead in my career because now I am a part of the elite grapevine and get updates around the clock.
Growth and Independence
Being on my own for the first time was scary. I had only myself to fall back on. But the upside to this was that I finally had to take charge of myself. Here was a chance for me to be totally independent and have a growing career at the same time. Completing PGDM With One Semester Abroad gave me the independence to choose what I want to do and use my contacts overseas for developing my business. The growth opportunities this management course presented were immense.
Balanced Education
Do I regret not getting a master's in engineering which would probably have launched me in a teaching career? But the alternative was equally good. PGDM With One Semester Abroad offered me a balanced education and the benefits that come with it. I got exposure to the nuances of business, and I could still get international exposure, which was helpful in running my business.
Learn about Yourself
A PGDM With One Semester Abroad helped me introspect and understand the transferable skills I possessed and know in depth the strengths and weaknesses I had. The clarity and focus I gained from such a self-learning exercise laid the perfect path to a fruitful career.
Foreign Language Learning
One of the greatest benefits of pursuing a PGDM With One Semester Abroad program was the chance it offered me to learn one or two foreign languages. Being multilingual has its own benefits within the country itself and when you do business with overseas customers. I got the basics of a foreign language and I am sure it will turn out to be beneficial in the future.
Discover Better Ways of Learning
Enrolling for the PGDM With One Semester Abroad gave me an increased academic challenge wherein I discovered better ways to improve my learning style and to be a team-player. Time management was important as the entire syllabus had to be covered in the given time. After I finished my program and embarked on my career, I found that critical thinking on issues was a better way to learn.
Global Culture Exposure
The world is fast-moving towards globalization, and international visits and internships helped me understand the global scenario from a cross-cultural perspective. Language, culture and borders are no longer barriers and the global arena is a level playing field for all with the requisite qualifications and cultural exposure.
Global Career Opportunities
Internships and visits to foreign countries while pursuing PGDM With One Semester Abroad took me one step closer to exploring global business opportunities soon after completing the course. Apart from learning new skills and gaining exposure to diverse cultures, it helped me build up my confidence level as I was interacting with like-minded peers at a global level.
How to Find Top B-Schools with Global Programs
The Internet and search engines like Google have come as a boon to students like me aspiring to pursue a course in B-Schools offering global PGDM programs. My search for international master's course threw up results that included ISBR Global PGDM, which came up top in the search results. This helped me get complete details of the course and shortlist the college in my Wishlist.
Conclusion
I can only say that I made the right choice when I decided to pursue the PGDM With One Semester Abroad course. Today, I am an entrepreneur and have my own Acrylic business and am also an exporter of processed cashew nuts. Luckily, I realized in time that professional qualifications go a long way in helping you get established in a business or career. I am glad that I completed the course and am now looking forward to expanding my business.