Experience In The HR Workforce Club – SDA Bocconi Asia Center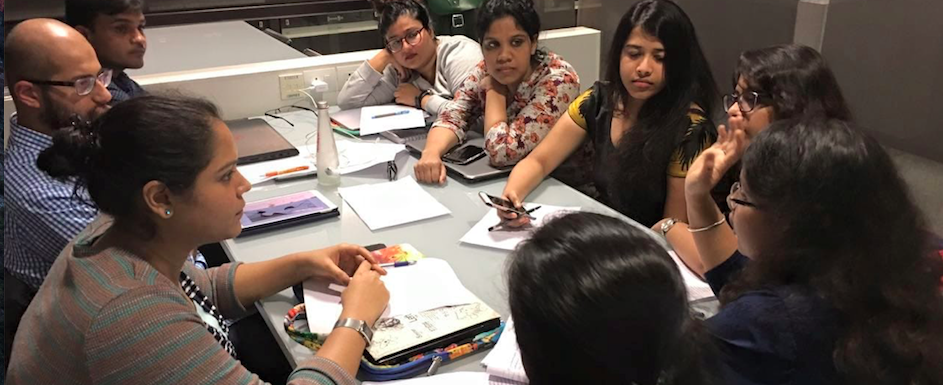 A fresh Biotechnology Graduate stepped inside the premises of SDA Bocconi Asia Center and on the very second day of college was asked the question that had the power to make or mar her entire life, "What specialization would you like to choose for yourself?"
Of course, I had thought about HR as my preference. But with so many doubts, so much to ask, with so much hesitation and no direction, and the fact that there wasn't any HR academic club strengthened by the belief of start thinking of alternate career options. Just when I had these thoughts, two of my seniors entered the class to announce that there is a new academic club being conceived and, lo and behold, it was called Human Resource Workforce!!
I joined the club and started to attend all Learning & Development sessions. They revolved around the basics of Human Resource, current trends and it's scope for us. The seniors kept introducing new topics each session. Activities such as Case Study, Mock Interviews, and Group Discussions exposed us to the various real-time scenarios. There were regular Guest Lectures wherein HR Industry Experts shared knowledge about their field of expertise and their diverse experiences. In summers, I secured an internship with Future Group in the Corporate Group Resource Team. By then, I was sure of the path I had chosen for myself, I knew it was my calling.
Right before the end of my first year, I was appointed as the Head — Corporate Relations and Events. It was a huge responsibility and I had to live up to the expectations of many as this was a new club and all eyes were on our batch. Apprehensive as I was before taking up this position, it was and still remains to be the one of the best experience for me. Connecting with Industry experts was a hard task — involving hours of LinkedIn searches, sending invites, cold calling, and what not! In the path of learning the HR, I explored the entire Sales Funnel! It gave me a chance to interact with HR professionals of many companies. I even invited the VP/CHROs of Sanofi, Reliance Industries Ltd and Nykaa.com to our campus for knowledge sharing sessions.
This really helped me improve my relationship building and communication skills and was a big confidence booster. These are a mandate for anyone who wants to build a career in HR. The connections I build helped me extensively with my research during my internship as well. Being a part of the HR Club right from the start and being given a position of such great responsibility was very beneficial for my overall development. I am thankful for the opportunity and plan to pass on the experience and learning to the upcoming batches as well.
Which ABGP company will you like to join and why?
With the passion for retail and fashion and preference for HR, I will love to work for ABFRL , if given the chance. Having interned at Future Group, I believe I can contribute well to the ABFRL culture and resonate with their values. Being a fitness enthusiast, ABFRL's new Athleisure collection lures me to work for them. The umbrella brands that ABFRL houses, multiplies the intricacy and complexity, I could contribute to.
-Shweta Srivastava
PGPB Candidate (2017-2019)