Final Placements – Class Of 2017 – XLRI Jamshedpur

Highlights of Final Placements 2017
The Final Recruitment process saw participation from 139 recruiters, inclusive of 42 first time recruiters/roles, wherein 386 offers were made for a batch of 359 students.
121 students were offered PPOs (Pre-Placement Offers)
The Boston Consulting Group, McKinsey & Co. and Accenture Strategy – Top Consults hired from both BM and HR batches.
XLRI's unrivalled reputation for its Human Resources Program was clearly visible as the HR students secured excellent job offers across sectors viz. Consulting, FMCG, General Management, Technology and other sectors in large numbers.
The median salary offered to the batch is INR 19.00 lakhs per annum while the average is INR 19.21 lakhs per annum, both, an increase over last year.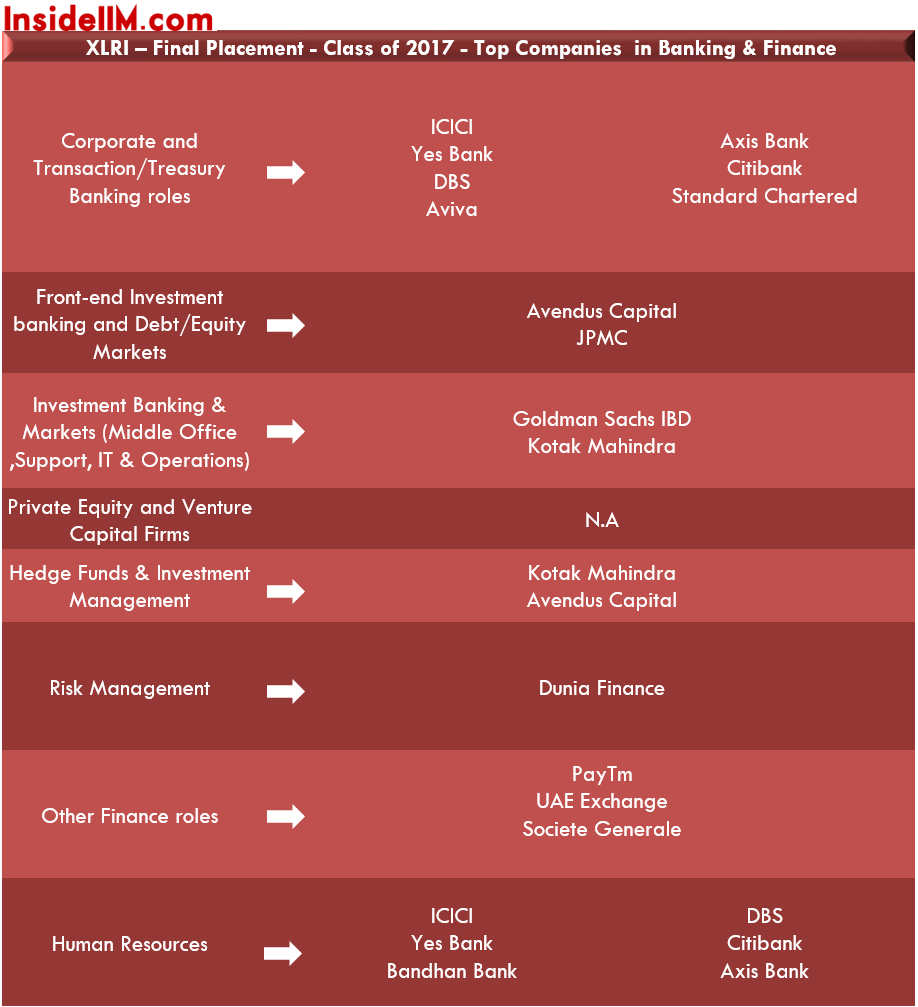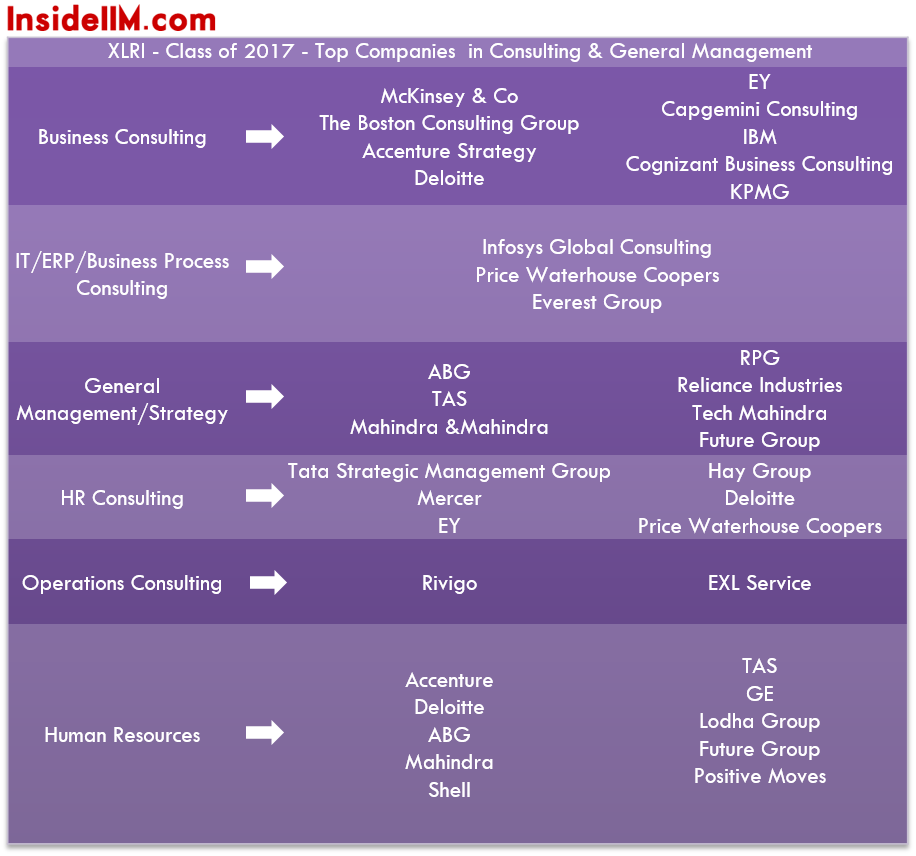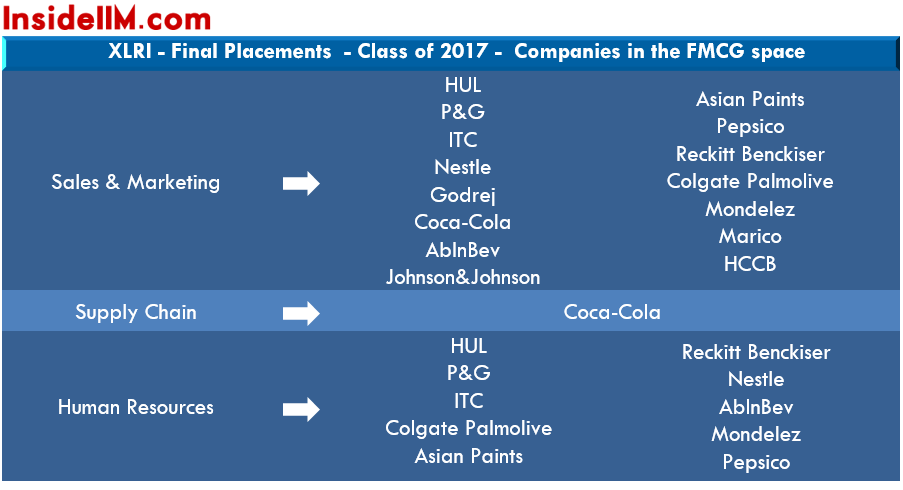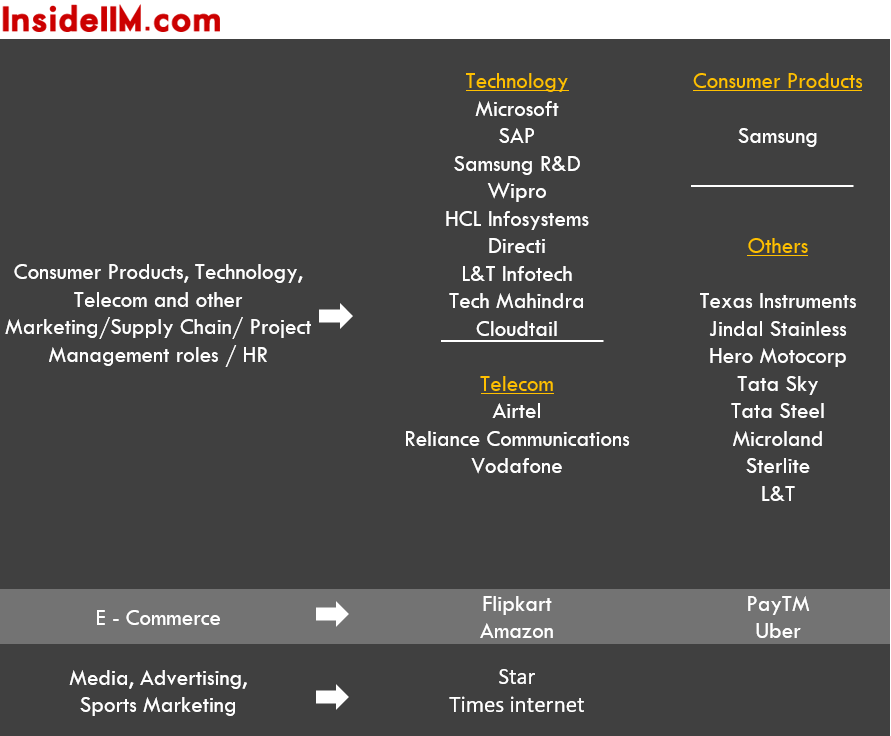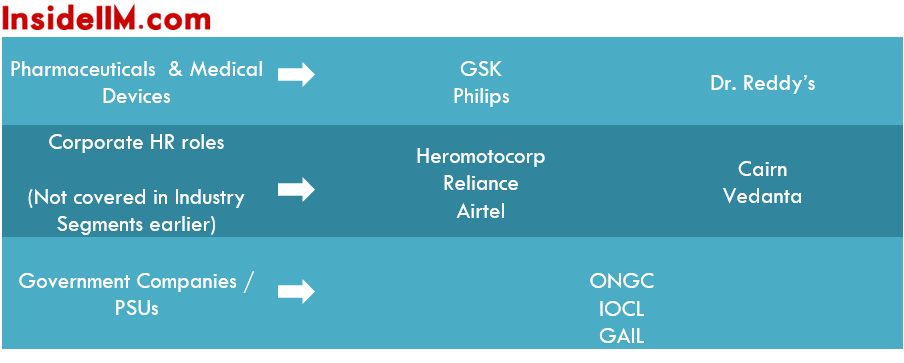 In case you wish to point out anomalies in the report, do write to us at editor(at)insideiim(dot)com. We will try to clarify it with the placement committee/company. Anonymity will be ensured.
Final Placement Reports for the Class of 2017 across schools can be found here.
External Linkages
Established in 1999, ExLink is the media, branding and PR cell of XLRI Jamshedpur. Responsible for managing print and social media branding for the institute, ExLink is the face of XLRI to the world and maintains relationships with all stakeholders such as prospective students, recruiters, alumni and internal committees on campus.