Should We Form A Cartel? – A Memorable Classroom Experience At IIM Rohtak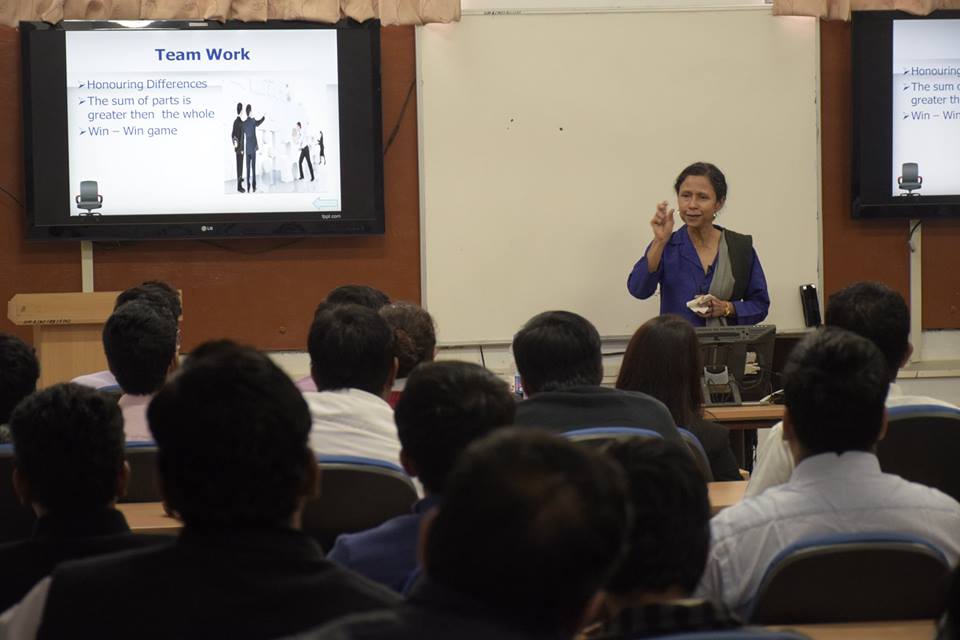 "Ohh we have already entered into pricing war! Should we form a cartel?", me discussing with my team members after our tragic loss in market share to our competitors.
With a flawless 10-year business plan about the sequence of the launch of mobile technology versions, investment in manufacturing plants, choice of capital structure, market growth rate estimations etc., my team was confident of achieving market share as estimated. But we didn't realize we were competing with our equally smart b-school peers. Analysis of the financial performance, market share & products of competitors at the end of round 1 showed us the flaws in our B-plan. The most difficult task was to decide optimal price which would result in optimal market share as well as profit margin.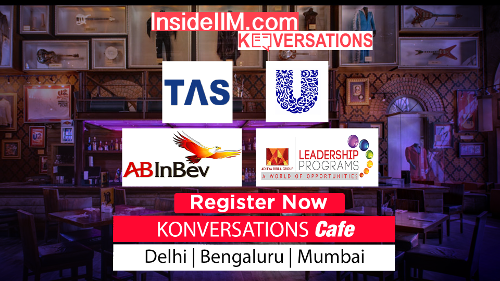 In the second year, we have a subject – Global Business Simulation game. This game is designed to simulate situations as close as possible to real-life business problems. We have to take key decisions about Mobile Inc., considering the cost-benefit trade-offs with the final objective to maximize cumulative shareholder value. This game is interesting because you are not only competing with a machine but also your peers.
Mobile Inc. is a mobile manufacturing company headquartered in the USA. The company has an in-house manufacturing facility in the USA and contract manufacturing resources in the USA and Asia. It sells its products in USA, European and Asian markets. Initially, we start with Mobile Technology 1 and then have the option to manufacture advance technologies in-house or buy the design license. The trade-off is if you develop in-house it is cheaper but takes one year whereas when you buy the license, the technology is instantly available for selling. This game consists of 10 rounds – one round equivalent to one financial year. At the start of each round, we would get new market condition – giving us an idea about market growth and techno-social-political-economic scenario in all our three markets – USA, Asia, Europe. Based on market conditions, market growth trend per technology in previous rounds and area under network coverage for each technology we have to estimate demand for the next round.
Next step is production planning. By intelligent permutations and combinations of in-house and contract manufacturing of different technologies, we have to optimize the overall production cost. The trade-off between inventory holding costs and sales lost to due to the shortage of production also goes into production decision making. As per the estimated market growth, we need to decide whether we need to build more manufacturing plants. You have to plan investments well in advance as the plant takes two years to build. Transportation and logistics costs of each market also played an important role in production planning,
Then comes the most interesting step – pricing of each technology in each of your markets. After failing miserably in the first round due to higher pricing, I thought of applying economics concepts of supply-demand curves and elasticity to decode pricing. By the end of round one, I had enough data points on price and quantity of respective technologies and markets. Demand curves were influenced by three factors – competitor's prices, promotion expenditure and a number of features of a technology. Through this study, I arrived at a rationale for pricing my products.
In the end, we are going to be judged on cumulative shareholder value, so market share alone isn't the influencing factor. We need to achieve a balance between market share and profit margins. We also had to keep a check on capital structure, and funding needs to avoid unplanned short-term debt funding. Whether to give dividends or invest the surplus cash? Whether to issue new shares or raise debt? We had to forecast the long-term impact of our decisions on the balance sheet and income statement.
Too many factors were involved in decision making, and the game becomes more and more exciting as we go into further rounds. In real business, there are much more complex problems as we are investing real money and managing real people. However, this game is no less. It keeps me intrigued! – I am always thinking about the business decisions to be taken and analysing the performance of the market in the previous rounds.
xxx
Which ABG company would you want to work for and why?
 I want to work for Aditya Birla Sun Life Asset Management Company Limited (Holding company – Aditya Birla Capital Limited). My long-term goal is to become Mutual Fund Manager, and I would like to start my career as an equity research analyst with ABSLAMC – investment management arm of ABSL Mutual Fund. To build a strong knowledge base in finance, I have recently taken CFA level I exam and achieved Batch of Excellence in Equity research certification by NCFM. I enjoyed working with a startup on industry research reports and stock analysis. I am sincere and have integrity towards my work. ABSAMCL can provide me the right opportunity to achieve my career goals.