Future Group – Internship Experience that will last forever!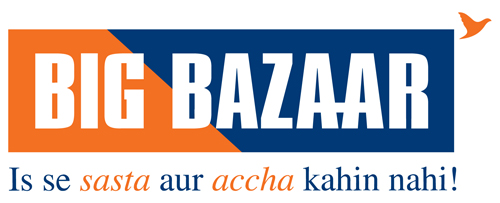 I still vividly remember the day when I was pleasantly surprised to receive an offer for marketing internship at Future Group. Big Bazaar and Fashion Retail has been integral part of middle-class families' shopping and my mom is also avid shopper. Being part of India's No.2 Offline Retailer, it was a moment to feel proud.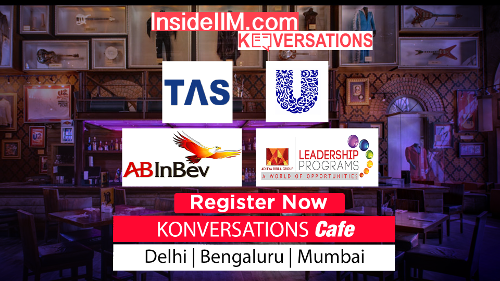 This year, Future Group have slightly changed their policy that there will no Induction program. I was anxious and kept wondering where within huge conglomerate would I finally do my internship. So, I was posted in Fashion Store, Karol Bagh – one of the shopping destination for young Delhi people.
On first day, I reached the office at 9 AM before store opens for plethora of young shoppers. I met Store Manager who was also my mentor. He made me feel comfortable and introduced me with everyone ranging from Sale executives, HR to Design Manager. Before Store Manger gave me project, I was told to spend some time around the store and understand why and where every merchandise are kept. Walking around the store, seeing families checking the prices first and then browsing through different clothes and feeling its fabric just like every Indian family does. Then I met few store staffs, interacted with them and understood reason behind the positioning of office-wear clothes in the back of the store and western clothes near entrance. It was quite exciting and fun to understand new things.
My project was "Comparative Analysis of FBB and its Competitors". My first approach was to understand from ground level about ever-growing Indian fashion industry. For first 2 weeks, I read a lot about Indian Fashion Industry from five different industry reports such as KPMG, BCG, Mckinsey, PWC. I also read few fashion blogs like Republicofchic.in, Akanksharedhu.com, Razzedazzlepickle.com, Loveandotherbugs.com to understand young minds' towards fashion. The office environment was amicable and interactive as I was sitting in the room sharing with HR manager, Department manager and Design Head. In single room, I had learnt lot of things related to professional as well as personal life over a cup of coffee. Over a period of one month, I visited 10 different fashion stores within NCR and faced myriad of challenges. I studied how online retail sales are affecting brick and mortar sales and various marketing concepts like sales prediction, Design for particular products and markets, different ways of setting sales target, developing various consumer surveys and implementing various pricing analysis. It was kind of Market Research which puts you through different arrays of life experiences.
On first week of second month, it was time for Mid-review. I was nervous and giving a presentation in front of Zonal Head, Store Head and Department Head is never easy for me.
First half of internship was over; it was time for collecting data, prepare recommendations and Go-to-Market strategy for upcoming new products and stores. I was only intern at Karol Bagh store, still I have not felt alone on a single day as managers were so friendly and guided me through various technicalities of selling, discounted offers etc. As many of you have heard of this popular quote "All work and no play makes Jack a dull boy". So, Yes! I was invited to various office parties but on weekdays only because Weekends is busy for fashion stores.
Besides internship work, I also get to know more about Karol Bagh, shopping paradise of Delhi. Many foreign tourists also like visit this area and got an opportunity interact with them. The one thing they love about India is that variety of products are available in every category.
Well, it was experience of lifetime. In 2 months, I have visited more than 10 different stores, 3 Markets and interacted with more than 150 customers and 45 employees of FBB. In retrospect, my internship has been more of contemplation of my life. It was immense value addition and has helped me evolve in many ways.
Tips for future Interns:-
Keep your Mentor updated every day.
Interact with everyone from every level of hierarchy; you may not know who may give best advice that will help you in your career.
Send weekly report of your progress to your manager.