Give Me Self Awareness And Then Rip Me Off Everything Else – MDI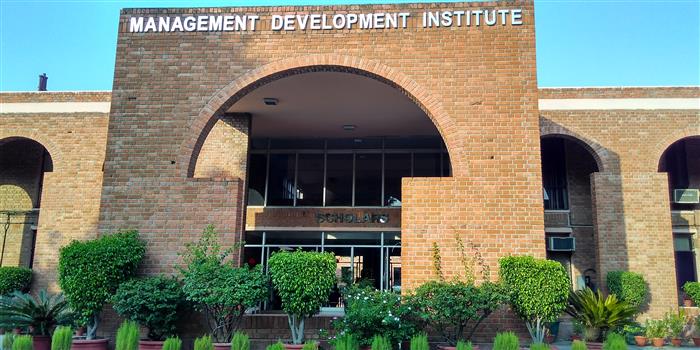 My most memorable moment when I look back at the brief time I have spent at MDI, my new home, my most memorable moment came after I was 2 days into my MBA life. I remember the day vividly. It was the night of 17th of June and it was raining pretty heavily. I was sitting in the lawn of the college and it was clocking approximately 3:30 in the morning. As the droplets of rain were falling on my head, each droplet reminded me of how lucky I was sitting here. Actually, I was pretty excited while I entered the college premises for the first time, for obvious reasons. Because of this, the euphoria got the better of me and I was overwhelmed with the magnitude of success that I had achieved. I started thinking about what all I have done after coming here. I realised that just because I was experiencing something totally different and alien to me, I had lost sight of why I was here. I started thinking about the amount of time I have already spent roaming around, being over excited, over anxious and just a little out of place. I realised the complacency with which I was conducting myself in this college. To be honest, all these insights started pissing me off and I eventually decided to pen down what I had done wrong in the past couple of days. It had stopped raining by then. But the shower of self-awareness was something that I wanted to expose myself to.
Is this it? Is my job done? Where is the hunger boy?
These were a couple of questions that I wanted to answer myself. I starting contemplating about how hard have I worked to be where I am today. This was my 3rd shot at CAT exam. There was not even a single attempt that I gave without putting all my blood, sweat and tears in the preparation process. But one way or the other, something was always lacking. During this quest of chasing glory and achieving failure, I was never sad or even disappointed for that matter because I was doing all of this for something that I loved. Coming from a business family, I always had a passion towards understanding what made businesses tick. My father always kept on telling me that business is about people, nothing more, nothing less. This always used to fascinate me as to one day I will also be participating in or running a business empire. Then I started thinking about what was that x-factor which gave me what I wanted in my 3rd attempt. The answer that I got was SELF AWARENESS. This hit me and gave me a realisation that I should be conscious of every second that I am spending at this institute. I must realise how lucky I am just to be here. I started thinking about the fact that I AM HERE NOW, THE WORLD IS WATCHING NOW, THIS IS THE TIME TO MAKE IT PERMANENT. This moment of truth gave me a realisation of how big a responsibility I have on my shoulders as I am a representative of every small town guy who wants to make it big in his life. But at the same time, I realise that I should not be at the mercy of my emotions. Rather I should use them to get the best out of me and the people around me. I always have been an all-rounder. But now I wanted to be someone who takes up his game to a whole new level because this is the championship round and the ball is in my court
THE ADITYA BIRLA COMPANY I WOULD LIKE TO WORK FOR
Considering my interest towards the field of marketing and strengths I possess, the company would be best served if I get to work at ADITYA BIRLA FASHION AND RETAIL LIMITED. I believe that the company has some great marketing insights when it comes to catering to different sort of customers in different markets. I believe I can learn a lot in such an environment and as I blend into the culture of the organisation, I would be able to contribute and bring value to the organisation. My decision to choose ADITYA BIRLA RETAIL LIMITED is to a combined effect of three factors
My Background
My Strengths
My Interest
So I believe both me and the organisation can be a great fit for