God's Own Campus In The City Of Dreams – NITIE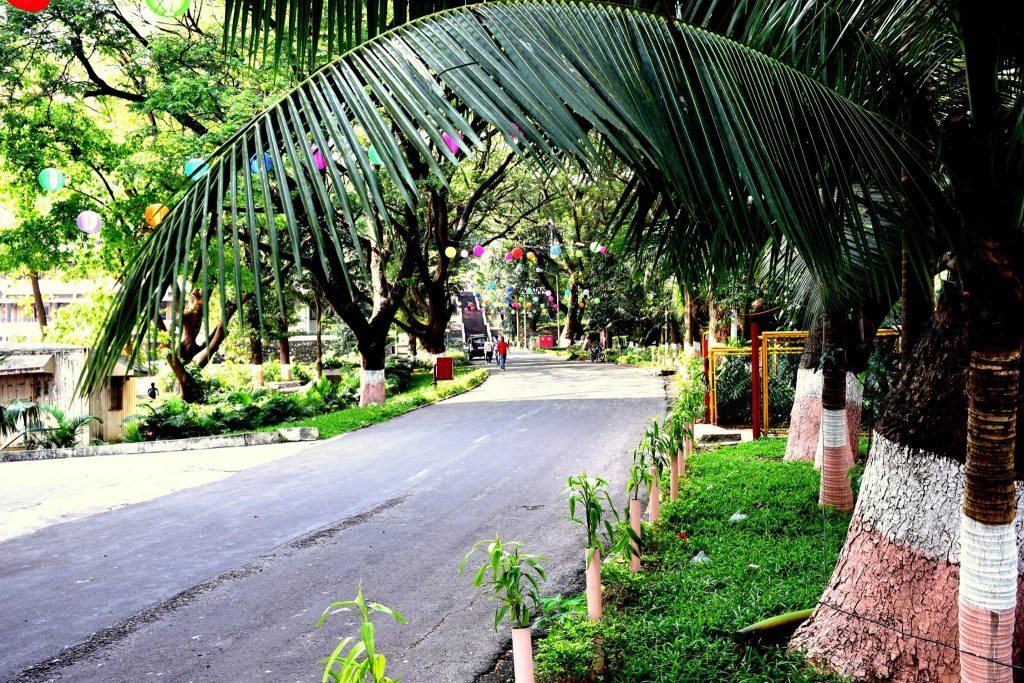 What comes in our mind when we think?
B- School: Something like cliched red sandstone building containing dark hallways as we seen in 3-ediot movie or shopping mall like structure or department library block in engineering college with large campus having all the facility inside it.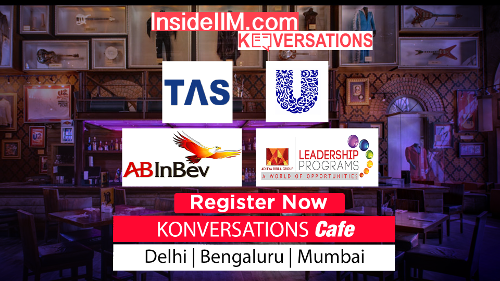 Mumbai: City of dreams, financial capital, the largest slum in Asia, the most congested city in the world where fresh air is a thing of a past.
But NITIE, Mumbai tells a different story. It neither has a very big campus like other IIM and IIT have nor a congested and polluted environment that Mumbai has. Stretched in 65 acre of land, nestled amid 40 acres of lush green is placed on a rough hilly terrain. As soon as you enter the campus your nose will start feeling 21% oxygen in the environment and eye will get stuck on the big 16 floor Taylor hall which symbolizes power, richness and development and you will get a feeling of being in Mumbai but just opposite to it two duck in a big pond will welcome you, which will remind you of your village. Every college has trekking club, that's plain vanilla. But everyday life in NITIE involves a min-trek up the academic hill. The 96 steps embellished with creepers all around ensure that the procrastinator in us still gets his daily dose of exercise. Climbing 96 steps there come a home which will blend a boy into a man or girl into a woman, the place which will help to believe you in your dream by attending lectures and by studying in the library which is well equipped with everything you need. Our campus is known as a green campus as we do not dispose our biodegradable waste outside NITIE we have sewage treatment plant which ensures 100% purification, we have biogas plant which decomposes all the biodegradable waste. Besides this NITIE's road inside the campus is covered by trees which is a best place to walk and Nitians have believed that if you walk on that road daily then the leaf which falls on your head will bless you in placement. Apart from this NITIE campus also give habitat to a huge number of birds and we also have a variety of snakes in our pond and monkeys on trees. And lastly, the place most sought after by the students; MDP Rooftop. The highest point in NITIE that showcases a splendid view of 2 Lakes (Powai &Vihar), green forest covers of Sanjay Gandhi National Park, hills adorned by clouds and lastly, the high rise sky scrapers of Hiranandani.
Which ABG company I would like to work for?
As an engineer, my core inclination is in giving simple solutions to complex problems and make life easy. On digging deep into the cement industry of ABG I realized this is something which has all the elements that I need in my job. I can use my knowledge in civil engineering and that in industrial engineering simultaneously which will give me a sense of satisfaction in my job that will help me to focus on my work which will be win – win situation for both of us.
-Arpan Anshu