Helping People Make Tough Choices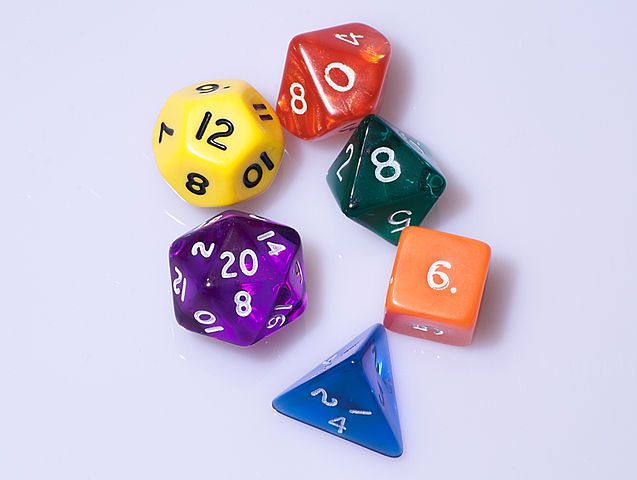 People face tough choices in their lives everyday — choices without one clear winner. Perhaps available choices have different advantages, or all choices involve some kind of compromise. Content should illuminate what's at stake when making these choices. In many situations, content fails to do this.  It hides what's at stake, doing so in the name of simplicity.
When Simplicity is a Ruse
Many of us, myself included, don't like fiddling with complicated financial decisions.  We wish there was a page we could go to and tap a button that says "Don't bother me with this again — just take care of it" and we'd never have to think about it again.  Instead, if we find such a page with such a button, we later find out that we've made a decision that is nearly impossible to undo. That same website offers another page with an endless loop of popups asking us: Are we sure we want to cancel, given that there is a $1000 penalty?  It might as well ask us if we want to suffer lots now, or suffer a good bit indefinitely.
Financial news channels like CNBC and Bloomberg advertise smartphone apps seeking to manage your money.  Some apps promise to find you the best credit card, while others promise easy and cheap mortgages.  Tech investors fund countless startups who claim their app offers a new level of simplicity for financial management.  These apps have slick UIs, and appeal to prospective customers who imagine themselves as take-charge and in-control.  With just a couple of taps on the app, you can execute your decision without the annoying fuss that other firms make you go through.  Target users know what they need:  an app that lets them make big decisions wherever they are, even while running a half marathon during their lunch hour.  Other ads show day traders thumbing their apps, making big buys while walking toward their private jet.  Miraculously, the chaotic world of finance becomes a zen-like zone of clarity.  Everything is now simple.
These two-tap solutions suggest they offer everything the user needs to know, even if sometimes that's not true.  The apps imply financial decisions can be boiled down to a couple of numbers, and content never has to get in the way of taking action. The best deal never involves a teaser rate that will change, or draconian terms and conditions invoked if you change your mind later.  Making a rapid decision never requires one to think about the customer service experience after the fact.   Users are asked to trust that all these issues have already been accounted for, and that the app has only chosen options that are free-of-problems, and are the absolutely best ones available anywhere.
Many businesses repeat the mantra of simplicity in connection with their customer proposition. Instead of being a genuine belief, the mantra is often just empty words.  Simplicity, a rock-solid idea, can be cynically manipulated to trick customers into believing the convenience they experience is in their best interest.
Simplicity became a marketing buzz word at the same time as user experience (UX) became a commodity. They became features to brag about, rather than experiences to faithfully deliver. Simplicity is a good thing, but that statement needs to be qualified. True simplicity is paradoxically difficult to offer.
Easy Now or Easy Later?
When people working in UX or behavioral economics talk-up the ideal of simplicity, they often are actually championing the notion of convenience.  Convenience implies something is easy-to-do, while simplicity implies additionally that something is easy-to-understand.  When a company boasts of offering an app that lets you make choices on your smartphone, saying what you need is in the palm of your hand, they are appealing to convenience more than to simplicity.  Understanding involves more than taking action in a moment-in-time.  It involves seeing how the future of that action will unfold.
For much of the history of the web, people worried about drowning in information, a phenomenon called TMI (too much information).  Yet a recent Pew survey of American web users revealed that "worries about information overload are not widespread" now.  That sounds like a good thing, and in many ways it is.  People shouldn't feel overwhelmed by information.  Smartphones have helped people keep up with information, and their small screens have brought discipline to previously long and complicated content.
But part of that progress has occurred at the cost of removing information that is valuable.  The same Pew survey revealed that Americans think that "schools, banks and government agencies expect too much from people".  These sectors are routinely considered difficult to deal with, due to how much information they expect their clients to provide them.  To understand why banks and government agencies can't be as simple to deal with as Amazon, we must consider how such institutions differ from a e commerce retailer.
Compared with financial, educational and government institutions, retailers can automate their processes to a greater extent. Retailers control most choices about supplying, pricing, presenting and delivering goods to customers.  When retailers automate these processes, they remove related complexity from customers.  They handle much complexity on the backend, so that users don't need to experience complexity on the frond end.  Simplicity is easiest to achieve when offering straightforward transactions, such as booking a concert ticket, because little information is required from the customer, and the customer needs to understand little in return.
An insurance company, on the other hand, needs the customer to make various decisions that involve multiple steps.  Insurance companies can't presume what the customer wants. Customers need to be actively involved.  It is more difficult to automate customer choices, because the customer needs to understand what choices they are making.
Decisions that have Consequences
Trivial decisions are easy to outsource to other parties, but important ones require active participation.  People are short on time, and often low on energy.  People understandably want choices to be easy.  But they are not well-served when content implies decisions are straightforward, when in reality they involve many considerations.
Many customer decisions are iterative, multi-faceted, or nonlinear.  Customer priorities and circumstances are difficult to reduce to a few common variables.  Imagine being given two or three choices for a hair style when booking a hair cut online, with no further input allowed. While seemingly convenient, such a process won't ensure a happy outcome. Even though haircuts are generally low-value purchases, they have big emotional consequences for the buyer.
Any transaction that potentially involves "buyer's remorse" after purchase, where making changes is difficult to do, requires some active involvement from the buyer to indicate what they want.  These decisions include:
high-value, feature-rich, or maintenance-demanding products that will be owned a long time such as cars
emotionally symbolic purchases such as family vacations
personalized, long-term service relationships such as insurance and education.
By their nature, decisions that can involve buyers remorse are tough choices.  We'd never experience regrets if the right choice was obvious before we made it.
Tough choices typically have many inputs, often happening over a period of time.  Certain tasks resist automation, such as deciding on and making medical appointments, or doing taxes.  Many decisions are one-off ones, or are infrequent, so that circumstances will have likely changed since the prior time the decision was considered. People can't just set preferences that will be triggered each time the decision needs to be made.
Some tough choices involve comparing two or more items that have many dimensions to them.  Other tough choices involve a single decision to do something that involves some risk. Perhaps the perceived cost of the decision is high, or the effort involved to commit to the decision deflates one's motivation.