'I Loved Writing And I Had A Basket of Ideas' – Samantak Bhadra – Best 50 – Class of 2016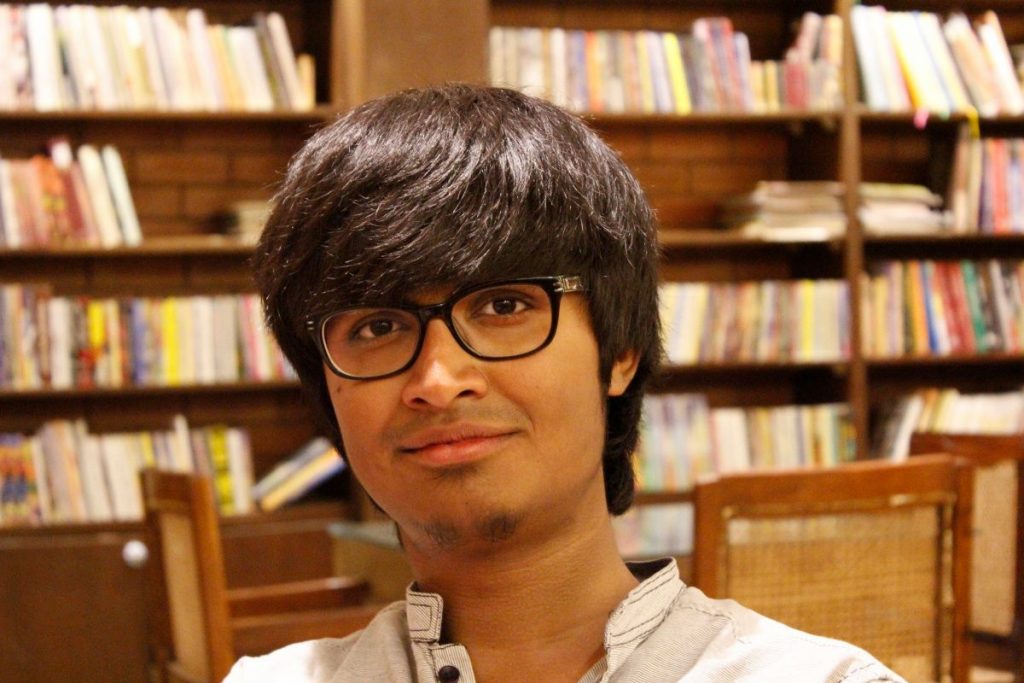 Samantak  has been chosen as one of the top 50 most employable candidates across B-schools and programmes in India for the Class of 2016. He has one of the best 50 profiles among the candidates who participated in the Best50 competition.
About me: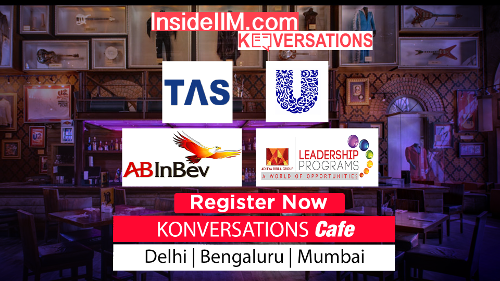 I'm this guy from Kolkata who studied engineering and then moved to Bangalore to work in an IT company and then moved again to Pune to pursue an MBA in marketing. Pretty much a boring usual seen-it-before sort of a life story, one might say. Then again, hidden underneath this perfectly normal story are little nuggets or sub-stories that inform the observer that I am probably a bit abnormal and might create indigestion if devoured.
I completed my schooling from Don Bosco School, Park Circus, Kolkata. During those years (2001-08), I worked as a student journalist with The Telegraph In Schools (TTIS), a magazine operated by the ABP Group. I was awarded the Tiger Reporter Of The Year on two occasions because of my contributions. I was also an avid chess player and went on to play in the nationals. In college, I helped restart the annual technical festival. I also learned how to play the guitar. Blues music & BB King have been my favourite companions ever since. In the final year, some of us friends got together to work on shaping two business ideas we had in our minds. Both of them went on to win accolades at the national and international level. During the same time, I started getting interested in debate competitions. In the office, I went on to win various debate competitions and became a public speaking trainer in Cognizant Academy. I was also one of the speakers at Cognizant Innovation Summit 2012. In the same year, I was acknowledged as the CSP Star Performer for my work as a software tester. During the 2.5 years of my stint with Cognizant, I earned four certifications, namely from Salesforce.com, Pega, Rackspace Hosting and Dale Carnegie & Associates Inc (public speaking).
While working with Cognizant, I started writing poetry again. Soon after, they started getting accepted for publication by various magazines. Encouraged, I started writing and dabbling more in the world of literature. The process still continues. Till date, I have been published in magazines from countries like the USA, India, Canada, Romania, France, Ireland, Turkey and Pakistan. I performed my poetry in various venues in Bangalore and co-founded an experimental youth-oriented monthly poetry show called Let Poetry Be in Feb 2014. Thanks to the show, I got to see my name on leading dailies like The Hindu, The New Indian Express, Deccan Chronicle and Bangalore Mirror.
Soon after, I moved to Pune to pursue an MBA degree at SIBM Pune. I ended up participating and winning in various competitions in the first year. From debate competitions to management competitions, I was able to go the mile in most of them. In 2015, my teammate and I were adjudged as the national runners-up in Henkel Innovation Challenge 8. I started a new poetry show in Pune shortly after the win. It's called The Sound Of Poetry and aims at encouraging the coming together of music and poetry. Recently, I started a debating society in college, called Quod, in order to further promote the art of debating. I am currently a Millennium Fellow at the Millennium Campus Network (a Boston-based organization) which is a program that supports students leading student organizations across the globe. Oh! I love to play the ukulele too!
1) What have you done at your Post-Grad/Business School/Undergrad level that makes you stand out from the crowd?
I have deep-dived into various areas consistently right from schooldays to the current business school days. In each of these areas, I have gone on to succeed in some degree or the other. During schooldays, I won the Best Reporter Of The Year award twice. During college days, I restarted the defunct annual technical festival. In the final year, I worked on starting two companies and one of them went on to win the People's Choice Award in the Dell Social Innovation Challenge 2012 organized by University of Texas, Austin & Dell Inc. I have also published my writings more than 25 times in the USA, India, Canada, Turkey, Pakistan, Ireland, France and Romania. I have also set up two innovative poetry shows in Bangalore and Pune, where the latter was set up a few months back at the end of the 2nd semester of business school (SIBM Pune). In the first year of business school, I won a number of bschool competitions and ended up being the national runners-up in Henkel Innovation Challenge 8. Recently, I have founded the debating society of SIBM Pune, called Quod. I was also selected as a delegate to represent India at the One Young World Summit 2015 at Bangkok. I am, currently, a Millennium Fellow at Millennium Campus Network and have been selected as a star Fellow.
2) What have you done in your life that you are the proudest of?
I loved writing and I had a basket of ideas, thoughts and opinions that were bursting to come out. Although I have always been able to express myself on paper, I was extremely scared and reluctant about getting up on the dais and speaking my mind in front of a hundred prying eyes. It took me 23 years to try my hands at public speaking. The first time around, my friend forced me to participate with him in a debate competition in Jadavpur University in Kolkata. I was in the final year of my undergraduate studies at that point of time. I spent two complete days in preparing for the speech. On the day, I was the last speaker to go on stage. I stammered, mumbled incoherently, got my logic all jumbled up in the head and ended up being the worst speaker of the day.
As a result of this incident, something weird happened to me. Instead of feeling demoralized, I felt strangely determined and patient. Shortly after, both of us formed a team again and participated in another debate competition organized by an engineering college in the city. We went on to be the winning team. Looking back today, I would say that I am extremely proud of that win and the determination that caused the result.I went on to win more public speaking competitions in Cognizant Technology Solutions and became a certified public speaking trainer. I was also one of the top 3 speakers at Cognizant Innovation Summit 2012. I also won bschool-level debate competitions and have, recently, founded a debating society in college. The same society helped me to get selected as a Millennium Fellow with the Millennium Campus Network.
If I had let fear and embarrassment take over my senses on that day, all these achievements would not have come in the later years. Today, I feel proud about the confidence that I have been able to develop regarding my public speaking abilities and I owe it all to my determination and patience on that day at Jadavpur University.
Meet the rest of India's 50 Most Employable Management Graduates from the Class of 2016 here