IIM Ranchi Hosts RADIX 2016- Business Conclave- Day 1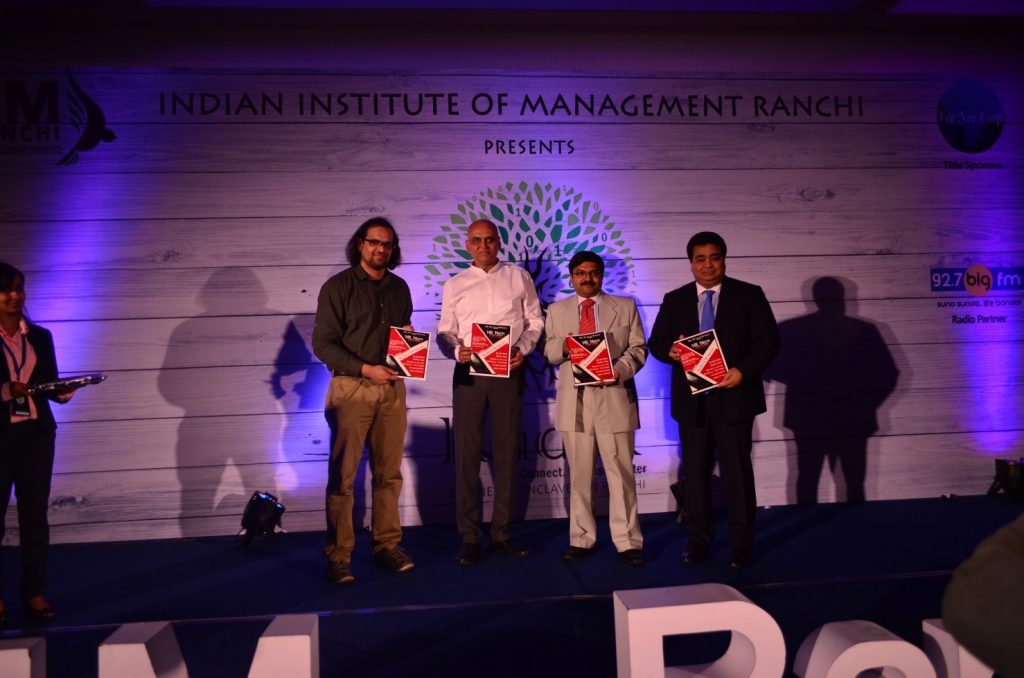 The second edition of Radix, IIM Ranchi's Management Conclave started off with much enthusiasm and positivity at Radisson Blu, Ranchi. The title sponsor of the event was Vee Nee Corporation, an offshore web development company offering a great variety of professional web development services and our radio partner was 92.7 big fm.
The theme of this year's Radix is 'From Ideas to Implementation'.In today's world of dynamic business paradigms, an idea is all it takes to change the present and create history. But an idea alone does not suffice. It requires proper nourishment from all stakeholders, it requires 'implementation'. And most importantly, it needs that pivotal push, breaking inertia and the fear of uncertainty.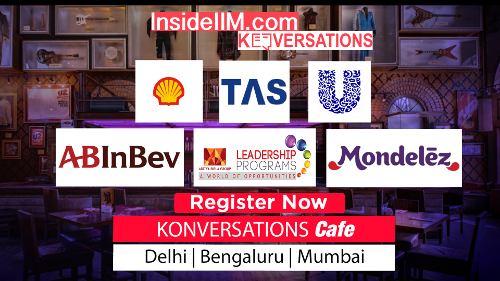 The event started with a prayer song and lighting of the lamp followed by a welcome speech by Area Director, Prof Dr. Gaurav Manohar Marathe. He gave a perfect start to the speeches by telling the audience about the importance of the event's theme. According to him, the three crucial barriers to conversion of ideas to actions are barrier to buy in, barrier to break in and barrier to build in. This idea gave a platform to the speakers to guide the students of IIM Ranchi for whom execution of ideas effectively is extremely important.
It was followed by the inauguration of HR magazine of IIM Ranchi, HR NEETI,  an initiative of HR Club (HiRe) of the college. The theme of the magazine this year is "Big Data & HR Analytics". A video was also shown conveying to the audience the endeavors of HR Club.
The first speaker was Mr. Awdhesh Krishna, MD & Global Head of HR- Wholesale Corporate, NOMURA. The keynote speaker of the event enlightened us by sharing his thoughts about how he perceives the VUCA world, a transformation from Volatility to Vision, Uncertainty to understanding, Complexity to clarity & Ambiguity to agility. The next speaker was Mr. Sandeep Chatterjee, Associate Director, KPMG. He told about how strategy should be linked with execution in order to make it work. There is nothing as a good or bad strategy as if it was a good strategy, it would have succeeded in the first place. He gave an advice to all the students not to look for roles which include only strategy making. "You are totally misguided if you say that I am the brain behind the strategy made and somebody else will execute it", said Mr. Sandeep.
After the speech, the students got to know about the 6 actions which need to be taken to convert ideas into reality by our next speaker, Mr. Amit Ranjan Dasgupta, GM, CET, SAIL. The six actions included believe in yourself, create your own personal board of supervisors, embrace risk as your own best friend, be extremely patient, learn how to sell your vision and be passionate with your pursuit. After a one hour lunch break, the last speaker of the day 1 of Radix event was Mr. Sanjeev Kumar, Deputy General Manager, MECON. With a varied knowledge in multiple domains, Mr. Kumar holds more than two and a half decades of rich experience HR functions and IT services.  Talking about Zen mind, he laid emphasis on how there are multiple possibilities in a beginner's mind as compared to an expert's mind. He shared his industry knowledge and experience about various domains of the industry.
After such a knowledge enhancing experience, day 1 of the event ended with a vote of thanks to all our speakers by Mr. Raghavendra Singh, Secretary, Student Council of IIM Ranchi.