IIM Trichy Emerges Joint Winner In National Round Of The 8th Annual CFA Institute Research Challenge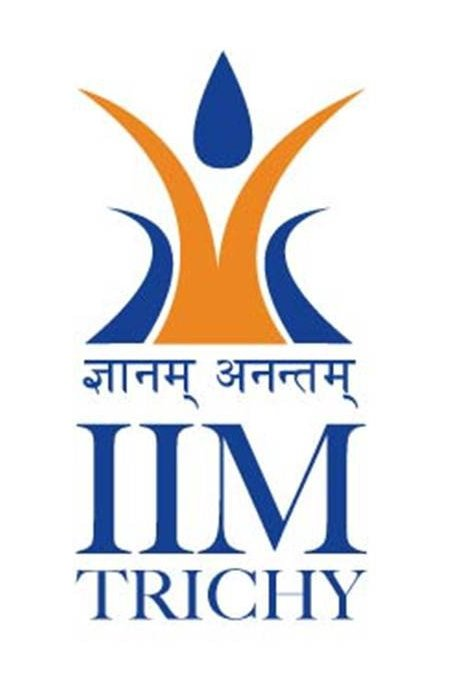 IIM Trichy has won the national round of the 8th Annual CFA Institute Research Challenge in India hosted by Indian Association of Investment Professionals. The team will now compete in the Asia Pacific Finals to be held in Chicago, during April this year.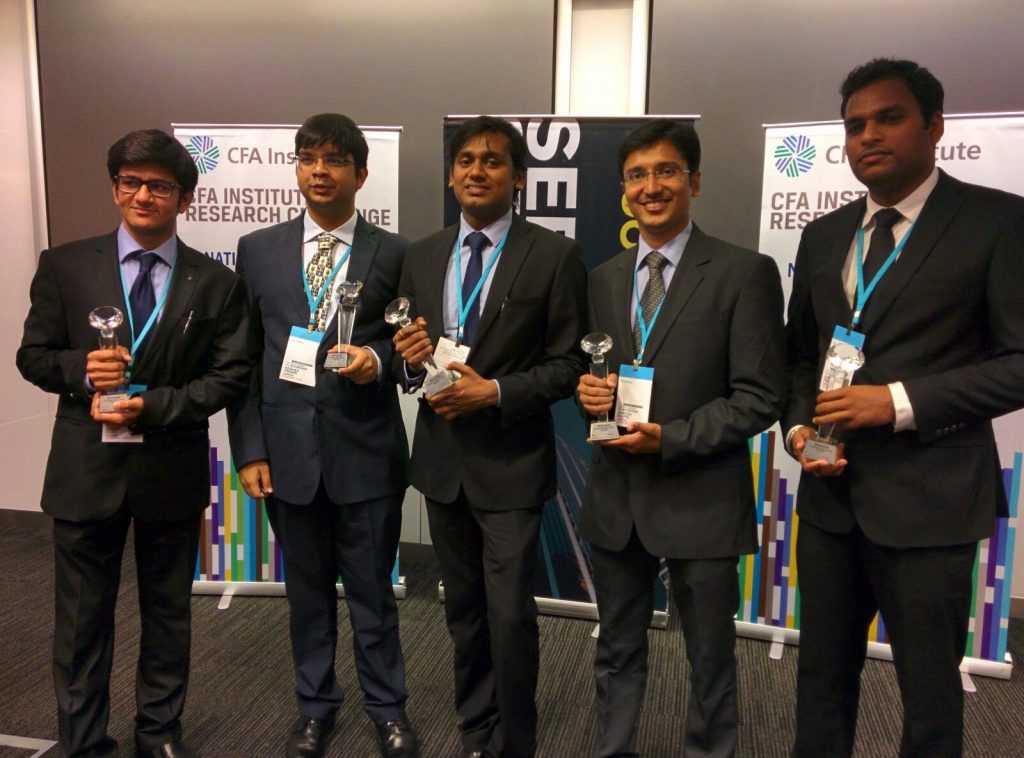 The team from IIM Trichy, comprising of Vivek Agarwal, Shivesh Bajpai, Sumit Singh, Saumil Dave and Keshav Pasari were adjudged unanimous winners at the National round, held on 30th Jan 2016 at the Bloomberg office in Mumbai. The other finalists in the national round included NMIMS from the West zone, IIFT Delhi from the North zone, SCMHRD from the Central zone and IIM Ranchi from the East zone.
The teams had to present an equity research report on the given company, before an eminent panel of judges comprising of senior finance professionals: Mr S Naren (CIO – Equity and Fixed Income, ICICI Securities), Mr. Prasun Gajri (Chief Investment Officer of HDFC Standard Life) and Mr. Pankaj Murarka (Head of equity at Axis Mutual Fund).
The CFA Institute Research Challenge, considered as the Investment Olympics saw more than 3700+ students from 825+ universities worldwide in the local rounds of the competition this year. In India, it is conducted at the 5 zonal levels, with 50 of the country's best management institutes participating. This year, the South Zone finals saw teams from IFMR, TAPMI, IIM Trichy, IIM Bangalore and IIM Kozhikode present their research analysis and answer probing questions from an eminent panel of judges, with IIM Trichy emerging as winners.
The team will now head to Chicago for the Asia-Pacific finals, where they will face off against the best teams in the Asia Pacific Region. SCMHRD Pune team will also participate in this round. After the Asia Pacific finals, the winners will then compete in the global finals.
We wish our team the very best in the upcoming rounds.