When IIT-Bombay Started Getting Known More For Its Management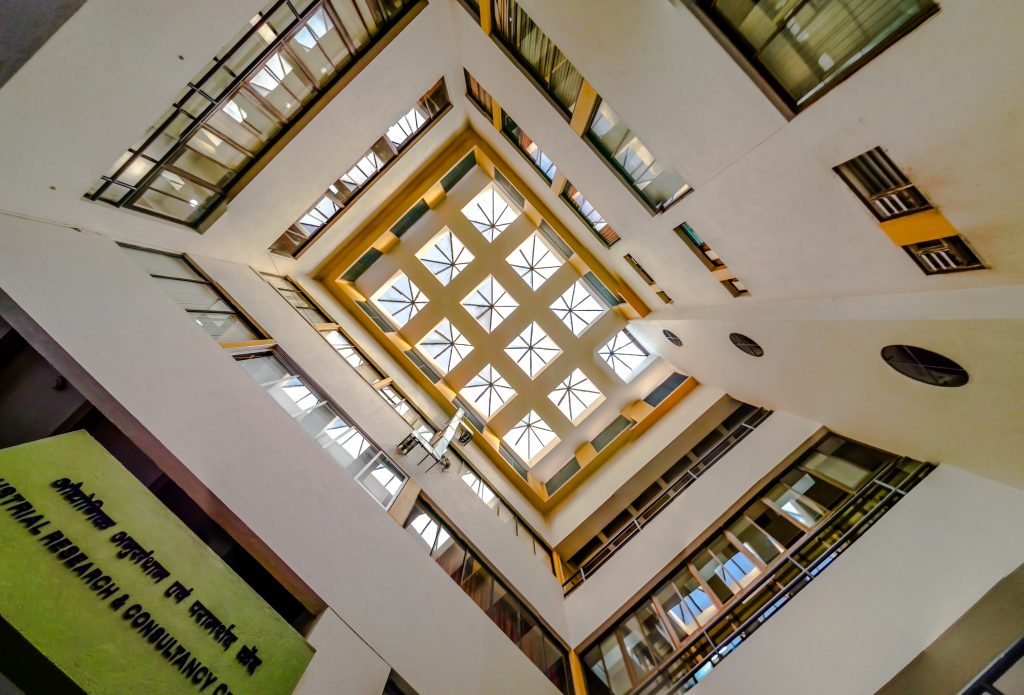 The first day that I entered the haloed gates of IIT Bombay, it took me minutes to get over my surprise. In the midst of a sunny crowded bustling city of Mumbai, this green and breezy campus felt like an oasis. Well, that was not all. I had my interview at SJMSOM in the first week of March. The culture of the college was the first striking feature that struck me when I had started receiving emails for the admissions process. Such meticulous and informative emails! They even sent us preparatory material before the interview. In no other process, I had seen such attention to details.
When I arrived here, I had two buddies to take care of the entire lodging process. In no step, I was left wondering what to do or whom to contact. The hospitality and the sheer professionalism of managing the interview process of thousands of students felt smooth like butter. This was what had impressed me the most. I could see that the entire admissions process was completely handled by students. No other interview process for any college could live up to this experience.
I had worked for a large electrical MNC before and I knew the responsibility involved in managing your largest and most important stakeholders. My first visit to witness the process rung a familiar bell. All the students were allotted panel buddies to help them before and after the interview process. When my panel buddy told me that your confidence is everything that will matter, it helped calm my jitters.
 Looking back at that moment I think that was when I decided to be in a place like this! Here you get every opportunity to hone your management skills. It was quite evident from their demeanour.
Our life in SOM is shaped by the commitment that we make to deliver our best. I find my peers and friends working hard, juggling a life with a basket of extra-curricular activities and still asking for more. The IIT Bombay campus has one of the best sports facility among colleges. Even if you have never been interested in sports, you will definitely be tempted to take part in the events just to have a taste of it. You will never fall short of options here. One unique thing about the campus is that every hostel building has its own quaint little canteen which can serve you dishes that you would not expect. In the sprawling campus, you literally get every possible thing.
I have always been very passionate about the environment and I find this college committed to this very cause. On one side you can view the high rising ambitious towers of the Hiranandani gardens and on the other, you find saintly green hills blessing you. Intellectually and spiritually I feel I made my best decision in joining SJMSOM.
About the Author:
My name is Tulip Chatterjee.
I am currently pursuing Master of Management from SJMSOM. I am an electrical engineer and have worked with ABB as a sales and marketing specialist. Business and an organic environment are my passion. My hobbies include reading, organic farming, dramatics, and painting.