IKEA – The Gargantuan Furniture Retailer!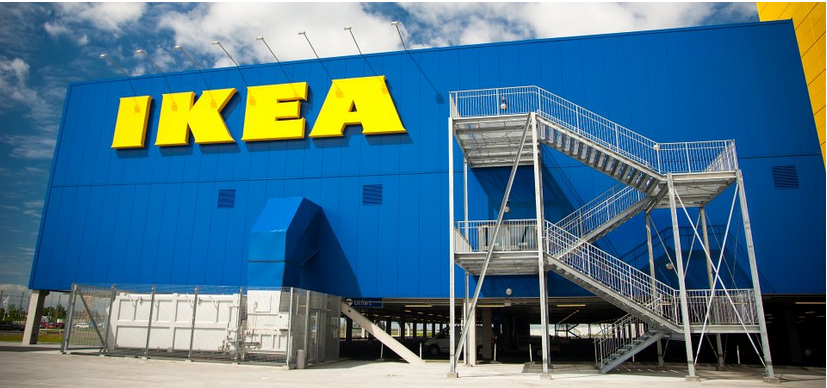 Having gone through a multitude of articles giving advice on CAT preparation or Life at a B-school or mundane musings about life in general, I didn't want to follow the herd. So I just wrote on the first thing that popped into my mind.
The following paragraphs are arranged in a random manner; you will have to arrange them yourselves to read the final article.
Just kidding. But if you have ever shopped at an IKEA, you must be familiar with the frustration of attempting to assemble its furniture at home. And yet over 716 million people bought products worth USD 31.74 billion in 2014 alone.
For those who have stayed under a rock till now and don't know what IKEA is here's a quick refresher course on this Nordic retailer. When Ingvar Kamprad was 17, his father gave him money as a reward for succeeding in his studies not the most conventional foray into the business world. He used it to establish his own business. The name IKEA is a Scandinavian mash-up of Ingvar's initials (I.K.) plus the first letters of Elmtaryd (E) and Agunnaryd (A), the farm and village where he grew up.
This Swedish furniture giant IKEA has firmly established itself as one of the, if not the most influential retailer of the past 25 years.
What makes it even more special is that IKEA has never been copied. The company has been steadily expanding its global footprint by slowly rolling its stores out across the world for years; and yet nobody has copied IKEA.
It's not that they keep their designs secret. It's not that nobody can walk through its stores, do a little reverse engineering, copy its catalog and make similar products. It's not that there is no money to be made; its owner Ingvar Kamprad is among the richest individuals in the world.
And yet nobody has copied IKEA!
In my opinion it's probably because of the influence IKEA wields which includes its stores, pricing, product designs and marketing. When only IKEA pops into the minds of people when it occurs to them that they need furniture, it becomes very hard to beat or even imitate it.
Let's view some of these influences individually:
Stores: IKEA's stores are statements in themselves and not because of their imposing sizes. The layout of the showroom is an amazing floor plan that is built around a main aisle that curves every 50 feet to keep customers curious about what's next.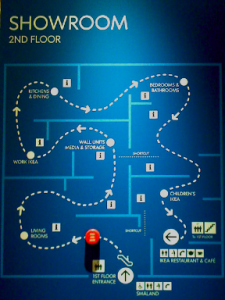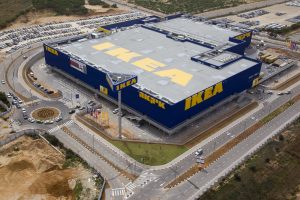 As Johan Stenebo, a 20-year veteran of IKEA likes to say, "It's as if Ikea grabs you by the hand and guides you through the store in order to make you buy as much as possible." The multiple assortments ensure that even if one misses something the first time, there are at-least three or four more chances of seeing the product and that too in a different setting every time.
Pricing: The concept of flat-packed furniture came into existence more than 50 years ago after a product designer came up with idea of taking the legs off a table to make it easy to accommodate it in his car. The space-conserving design results in reduced number of freight shipments, emissions and transportations costs.
An example of this was seen last year when their designers found a way to pack a popular three-seater sofa more compactly, by halving the space required to fit the sofa. This trimmed $135 from the price tag—and significantly reduced the CO2 emissions during transportation.
The company also achieves its low price by making sure that the entire design process is followed keeping in mind this philosophy of low prices. The usage of low-cost medium-density fiberboards, which it purchases in bulk volumes aids in keeping the prices down too. As the company's territory expands worldwide, their network of suppliers and manufacturers grows, and they keep sourcing local materials whenever possible.
Finally, IKEA outsources its manufacturing in developing countries to reduce costs even further.
Product Design: Ikea epitomizes the 'Live for today' slogan. Their products are designed following a highly functional approach. They are attractive, practical and easy to use. The products are basic and are borderline simplistic ensuring that they don't have unnecessary features and only provide genuine home solutions.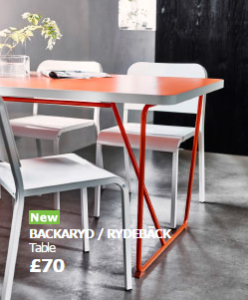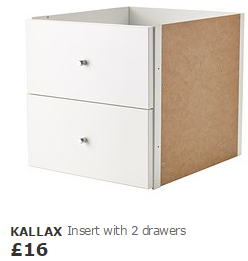 They are identified by single word names most of which are Swedish in origin. They have a system in place through which most of their products are named. Some conventions are:
Beds, wardrobes, hall furniture: Norwegian place names
Dining tables and chairs: Finnish place names
Bookcase ranges: Occupations
Garden furniture: Swedish Islands
Marketing: IKEA prefers the non-traditional path of Marketing, often resorting to PR stunts and Guerilla Marketing for their new campaigns.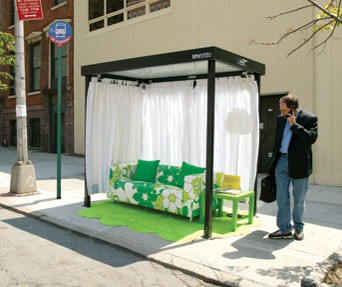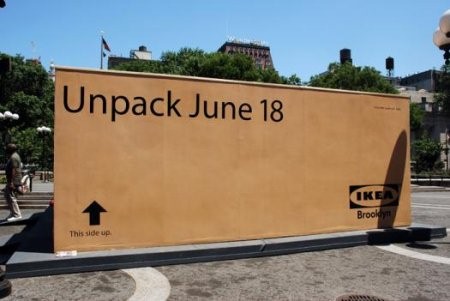 Their store openings are highly publicized and widely anticipated due to these stunts. Their displays are usually very interactive, unusual and memorable and targeted towards the young crowd.
However they also keep in mind the cultural differences between different nations, thereby tailoring their displays accordingly.  This makes the IKEA brand more relevant to their audience and their tactics put their promise into action as well. (Image on the left is targeted towards the European audience who utilise their balconies to a large extent whereas the right is of their Japan campaign where they kept it minimalistic in the bullet trains.)
But IKEA's success should be attributed to more than just high style coupled with low prices, its dedication to innovation and sustainability has become the driving force behind its gargantuan expansion. As the official vision statement goes, "to create a better everyday life for the many people, by offering a wide range of well-designed, functional home furnishings at prices so low that as many people as possible can afford them."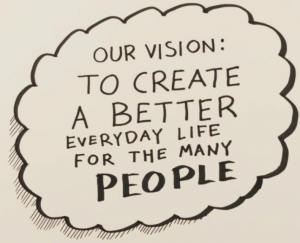 A fun fact to end the article: Crown Princess Victoria of Sweden missed the wedding of Charles and Camilla because she was opening an Ikea store in Japan. Some brand loyalty, eh?
Why this sudden outburst of love for IKEA you might ask?
It is my favorite brand.
I prepared well for my summer internship marketing questions.
I am already late for the campus Holi.
Images courtesy: Shutterstock, IKEA website (http://www.ikea.com/gb/en/catalog/)
(Howdy! I am Rishi Jain, a sarcastic engineer, hungry foodie, active sleeper, avid quizzer. I am a batch of 2016 student at IIM Lucknow who believes as of now that Marketing is his calling and am also the Content & Media Head for INDEX- the MR Cell of IIM Lucknow.)