Imperium & Akshayam Concludes at MDI
MDI could not have been more energetic than the last three days, as it successfully concluded its annual festivals, Imperium and Akshayam, amidst much fun and frolic. With over 65 academic, cultural and sports competitions, and over 10 different national B-schools participating in the same, the campus at MDI did not face one dull moment, even in the darkest hours of the nights.
The festival took off on the midnight of 28th November itself, with a midnight marathon competition arranged for all the sections of the college. The festival was officially inaugurated on the morning of 28th November. The chief guest was Dr, Bhaskar Chatterjee, Director General and CEO, Indian Institute of Corporate Affairs, and the keynote speaker was Mr. Anurag Batra, Chairman, Businessworld.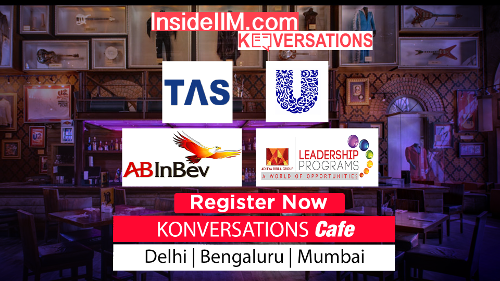 The academic competitions conducted by Imperium featured various competitions related to management specializations like marketing, finance, strategy, operations and IT. The cultural and sports competitions were conducted by Akshayam, which provided fun aspect to the festival with competitions like face painting, guitar wars, fashion show, and so forth. Competition was fierce everywhere, as we saw winners from various institutes including FMS, ISB Hyderabad, SP Jain Mumbai, IIFT Delhi, IIM Rohtak, SIBM Pune, and many more. And in keeping with the aspiration of the institute to create leaders with a conscience, Samaritans – the Social Initiatives Club of MDI hosted a national level case study competition – "Beyond Karma", in association with the National Thalassemia Welfare Society during Imperium 2014.
The major highlights of the festival were the star nights, which saw performances by the ever so funny stand-up comedian Rivaldo, and the critically acclaimed Indian band, Parikrama. Rivaldo performed at MDI on the night of 29th November, and gave a different meaning to MBA altogether. His interpretations of what MBA is and what happens in the life of a typical MBA were so hilariously spot-on that the crowds were doubling over with laughter. Come 30th night and MDI witnessed a live performance by the famous band Parikrama. Whether it was the crowd humming the lyrics to "But it rained" along with the band, or the chants of "once more" every time they performed one of their songs, the whole performance was worth witnessing.
The partners this year included Magma Fincorp (a leading Non Banking Finance Company in India), NTPC, ONGC, LIC India, Canara Bank, Era Infra, Turtle, Petronet LLG, Doosan, Asus, CareerAnna, BusinessWorld, BrainBuxa, Aaros, Crompton Greeves among others.