'In My College With A Batch Size Of 2000+ Students, I Secured Merit Scholarship For 2 Consecutive Years' – Vasudevan L – Best 50 – Class of 2016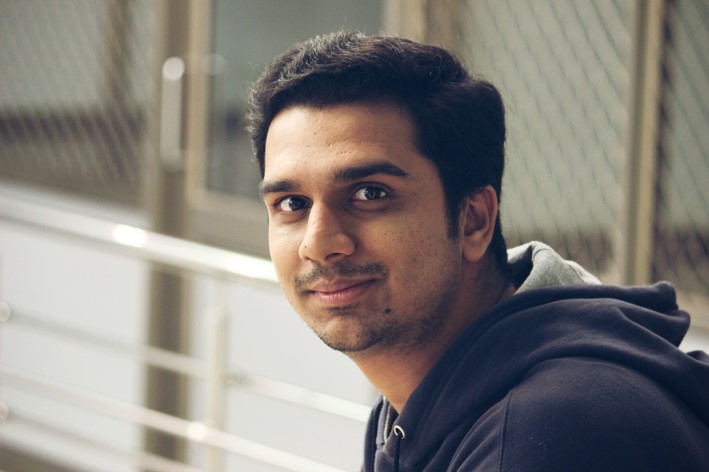 Vasudevan has been chosen as one of the top 50 most employable candidates across schools and programmes in India for the Class of 2016. He has one of the best 50 profiles among the candidates who participated in the Best50 competition.
About Me: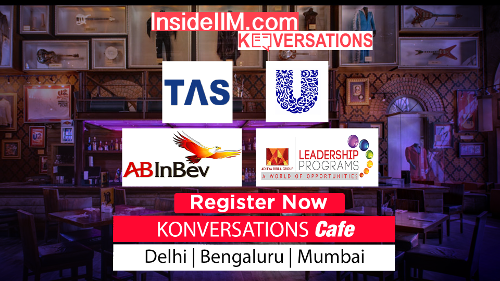 Born and brought up in 3 different states and having attended 6 different schools, I Vasudevan, can say that I had quite a childhood. I am fluent in Tamil, Telugu & Hindi apart from English which gives me tremendous confidence in being able to express myself to a vast category of people, an experience that has developed high degrees of people skills. As a Mechanical Engineer having worked in Auto sector, I have always enjoyed my trysts with scientific aptitude however to leverage my extracurricular and co-curricular inclinations an MBA from a premier institute was imperative. Despite having been significantly successful in my academic endeavors and having won several accolades in the field of Table Tennis, I would like to believe that I excel at things I am passionate about. However I have never let the successes in my life make me complacent, probably an influence I have gathered from my family's humble background. Perseverance and hard work has shown me the way even in toughest of times and I believe that the same shall help me fulfill my aspirations of being a successful corporate executive.
What have you done at your Post-Grad/Business School/Undergrad level that makes you stand out from the crowd?
I always believe in an overall personality development and have made consistent efforts in working towards it. I won the 'Best All Rounder of the Batch' award in my School when I completed class 12. In my under graduation college with a batch size of 2000+ students, I secured Merit Scholarship for 2 consecutive years for having been among the top 2% and 3% respectively. Also, I was a member of the Placement Committee in my final year where we created a 'World Record' by placing 1755 Students in TCS in 2 days from our single campus. As the Head of one of the GET batches at Ashok Leyland, I was responsible for managing the activities of the batch and our batch won the title, 'Best GET Batch of 2012'. I was the only GET to get posted in a Top Management Sales & Marketing Excellence Program (PRISM) project. At the conclusion of the project, our team won the Pan India Chairman's Award competition. At XLRI, I secured myself a place in one of the most coveted committees in campus, The Marketing Association of XLRI (MAXI) and worked in creating a Guinness World Record for the same.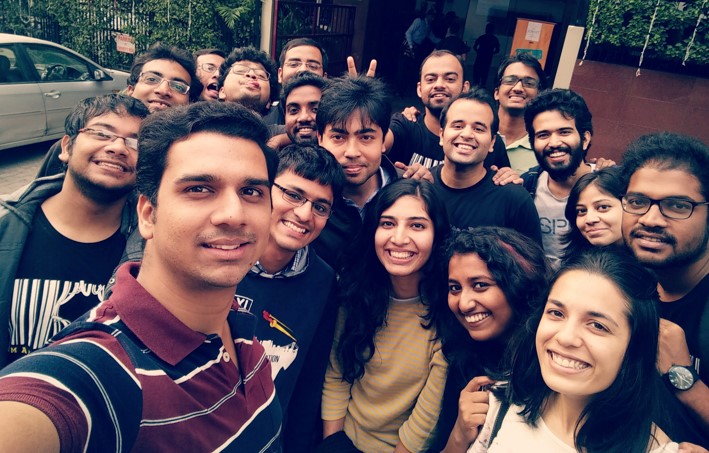 'Team MAXI'
Continuing my interests in Table Tennis, I became the Vice-Captain of XLRI Table Tennis team and won two tournaments for XLRI. I was also the Head of Team Services, one of the Placement Support Committees at XLRI managing the Food, Hospitality & Infrastructure for the entire placement process. I was offered a PPI for my performance in Summer Internship at Mahindra Automotive Sector. My summer project, representing XLRI has been selected to be among the Top 10 Entries Pan India in the 'Business Standard Best B-School Summer Internship Award' competition. I have published my work as an academic case with XLRI Case Development Center. I have been offered a PPI by Citibank India in the 'Citi Campus Innovation Challenge 2015' competition for being in the Top 6 teams and the only team to represent XLRI in the National finals. I successfully managed the above activities along with an above average academic performance. So all throughout my career, I have believed and pursued a versatile growth through multitasking, without losing the focus on the primary purpose. I hope to continue the same in future with my professional career too.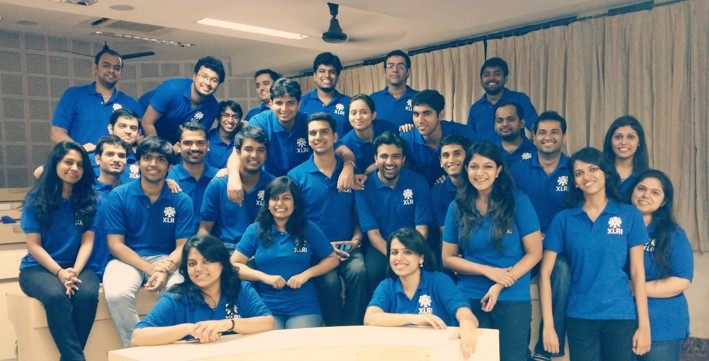 'Team Services'
  What have you done in your life that you are the proudest of?
There are certain incidents that had happened in my life, which were out of my control and probably undesirable. However, the way I handled it and the outcomes it led to makes me proud on retrospection. One such incident is the story of how I got into XLRI. After my UG (2012 Batch), I took a decision that if at all I do an MBA it would be post 2 or 3 years of work experience. While I was working at Ashok Leyland, I decided that I will do an MBA and only from a premier institute. I joined a nearby coaching institute and made an action plan for my preparation schedule. Since it was the first attempt I assumed I will try all competitive exams and if I don't score high marks, based on the learnings from this will try to give my best in the next attempt and will join MBA with 3 years' work experience. During the course of my work, I had to travel to Nellore, where I met with an accident and injured my leg. I had to undergo a major operation in a short time (this happened in September 2013). Post that I was bedridden for a month. I spoke to the coaching institute and registered for online classes. That was already 4 months ahead of classroom sessions. I joined that for the time-being and started preparation. In October, I started going to office and I used to attend classroom sessions in the weekend and daily online sessions in the night. In my work, I was working for a top management Sales & Marketing project which required me to put in a lot of time and effort in it too. Not compromising on both, I planned my schedule well and worked for the next 2 months till XAT exam. Finally, I scored 99+ percentile in XAT at first attempt and secured admission in XLRI and a few other institutes I had applied for. In Ashok Leyland, when our project got completed successfully, our team won the Chairman's Award competition, and I was conferred with the Ashok Leyland Excellence Award for my contribution to the project. I never expected such an outcome when I started working post my accident.
X Factor
I am a very dedicated and hardworking person. Once I set a goal, I will follow it with perseverance and won't stop until I achieve it. Ashok Leyland was the most sought after company for Mechanical Engineering students at my college. I wanted to join that company from my second year itself. Following my aspirations, I prepared sincerely and got placed in the company. While I was working at Ashok Leyland, I set a goal that I will do an MBA from a premier institute. During the course of work, I met with an accident and had to get operated. Post that I was bedridden for a month. I utilized that time well, joined online coaching and scored 99+ percentile in XAT at the first attempt and joined XLRI. I have learnt Table Tennis myself without any official coaching. Right from my school days, I have been playing consistently. Have represented my school at Chennai level. I was part of my UG college team, won inter-batch matches at Ashok Leyland and currently the Vice-Captain and a part of XLRI team and won two tournaments for XLRI.
Meet the rest of India's 50 Most Employable Management Graduates from the Class of 2016 here.