'Indeed An Experience Of A Lifetime!'- Internship Experience With Nestlé – Pooja Shah, Shailesh J. Mehta School Of Management, IIT Bombay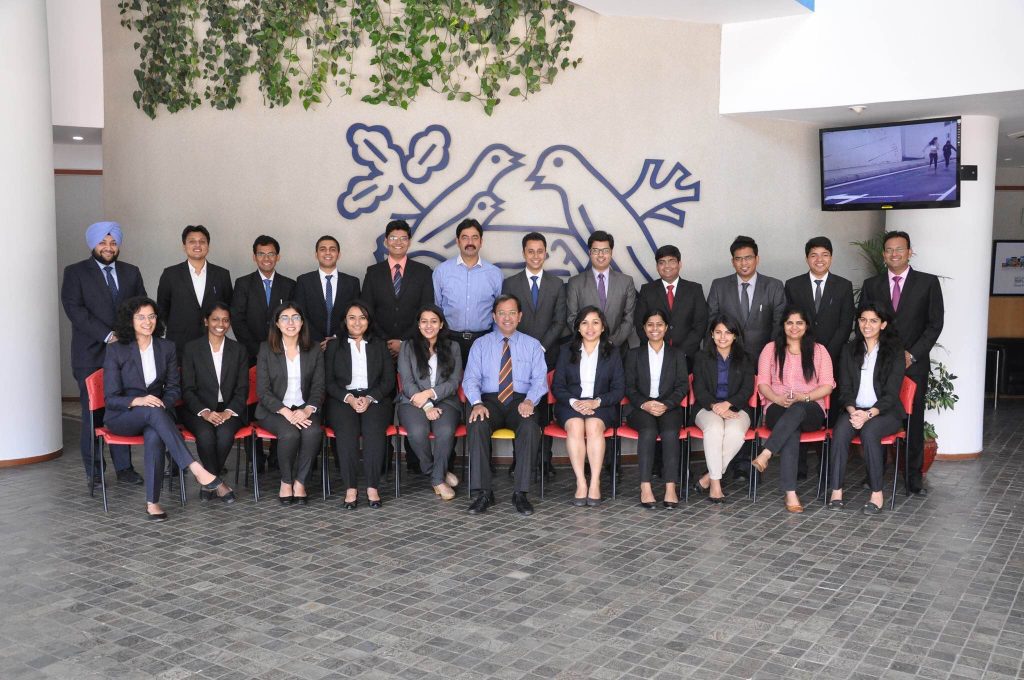 "We celebrate you becoming a part of our team and hope your suggestions would make a difference to Nestlé!" When a message like this from your team awaits you, excitement is all that you would be filled with. The expectations from my mentors, the doubts and anxiety about the project were all there to fascinate me as I started off with my internship in the world's largest food company, Nestlé.
Destination Gurgaon!
It all kicked off with our induction, an experience I will cherish all my life. From making pizza at Nestlé India's R&D centre to visiting stores to seeing how eager people were about the Nestlé products, I realised that Nestlé was indeed about "Good Food, Good Life!" From listening to the heads of different departments on the ins and outs of the field and the current market trends to the amazing experience of sharing the breakfast table with the CEO of Nestlé India, it was a mind-boggling experience for someone entering the corporate world for the first time.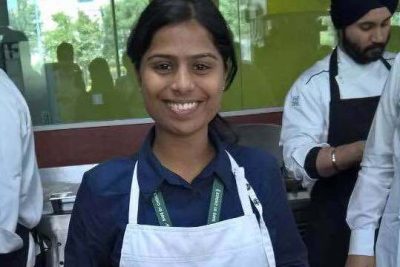 With the end of the amazing week began a heart-thumping journey of two months, which drove us towards working harder each day and proving our mettle. I started off with a project to improve the 'Planning Accuracy of Organized Trade' for Nestlé India and gradually took up two more projects in an area similar to the preliminary one.
 Every single day was about bringing in solutions and recommendations where I ultimately tried matching up with the impeccable parameters Nestlé had set for itself. Moving on from small improvements in presentations to big recommendations that could make a difference of crores, I wanted to grow each day. The office became my life, and quite literally my life passed in the office. The home was my alternate workplace where the laptop was my primary companion. But, it was not just about learning in silos, there was more to it. It was about the discussions I had with my peers over evening snacks, the insights I used to get after talking to the people around me, the suggestions my mentors provided me with and more than anything else, the introspection and improvements I accomplished from my mistakes.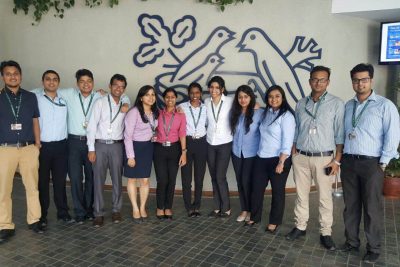 The branch visits to Delhi for my project work gave me altogether a different cultural insight to the much-celebrated life in Delhi. Although it was an amazing yet insane experience, there is a lot I took back with me. I realised that it was more about people than processes, satisfaction than benchmarks and indeed, the journey than the destination!
Yes, the sojourn was about 8 crucial weeks of enormous learning, long working hours and intense pressure, but it was a manageable affair just because of the people out there on the floor.
The early morning walk to the office, the discussions over project work, the sips of coffee throughout the day, the late-night saunter back to home is indeed all that sums up my internship at Nestlé. But the memories and aspirations I bring back with me don't really conjure up here. Yes, they still give goosebumps to me despite it being months now since my internship. Lucky do I consider myself to be part of such a rich legacy! Indeed an experience of a lifetime! J
—————-
About the Author: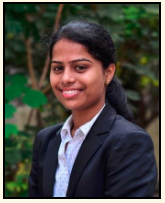 Pooja Shah is a student of the Class of 2017 at Shailesh J. Mehta School of Management, IIT Bombay.  Apart from being a State Topper in Engineering to becoming a Corporate Member at the prestigious institution of Engineers India, Pooja is a State Level Lawn Tennis Player having won State Tennis Championship for all four years in college.Felicitated by the Governor and Education Minister of the State, she believes sports helps her develop "Never to give up" attitude in life. She was rewarded a PPO after completion of her Internship at Nestlé.