An Invaluable Experience – IIFT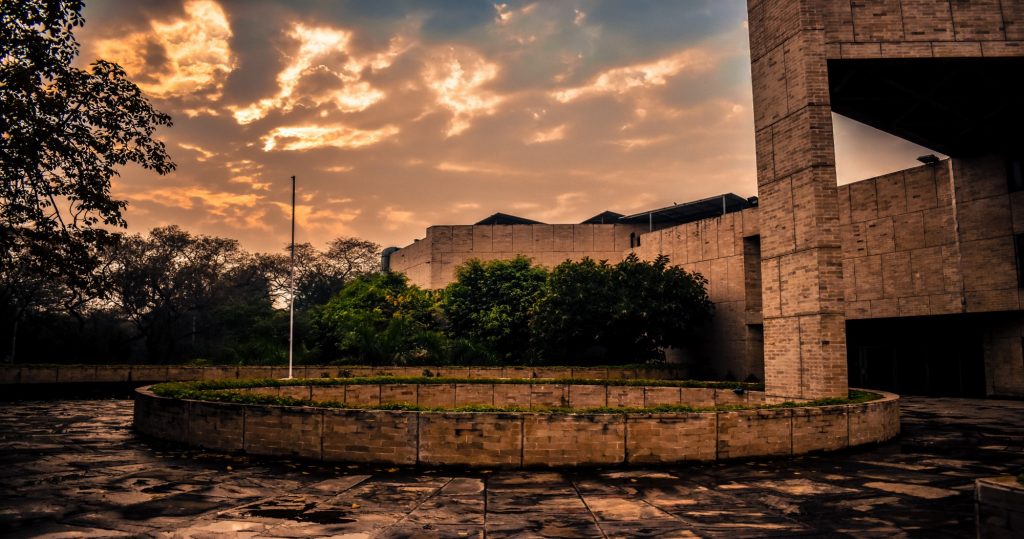 My first week at IIFT has been an invaluable experience that has inculcated important habits and woken me up to the rigors expected of a reputable b-school, which translates into expectations of the corporate and business world. The first and most interesting aspect of the IIFT campus is that it is located in the neighbourhood of Sanjay Van, a large urban forest spread over an area of 783 acres in South Delhi. The clean air, the lush greenery, and the rooftop view of sprawling woods from the hostel provide a sense of nearness to nature that few can expect to have in an urban metropolis. I was grateful for the view and the location of my hostel room, for the inherent satisfaction about the place I am going to call 'home' for the next two years was enough to leave a good first impression.
Moving on into the schedule of the first week, our batch of 2018-20 was placed in the traditional Personality Development Program (PDP) at IIFT-Delhi known as 'Parichay 2018'. To give a brief synopsis of the program, students were indoctrinated into a week full of assignments, behavioral coaching, personality strengthening, pop quizzes, extempore speeches, group discussions, physical activity, and as the icing on the cake with an average of only 1.5 hours of sleep. One afternoon during this challenging week, I was struggling hard to stay awake, especially after playing passionate football in the morning, cold shower, hot and dry Delhi weather, good food, and the air conditioner in full swing at the Auditorium. However, I realized at that point that the limits that my body tried to place over me only exist in my mind, so a better control of my mind would provide me with the ability to achieve goals that seem difficult and unattainable.
Being a budding manager at a reputed B-school, I should make the most out of my time, for which this PDP experience has really been God's gift in disguise. Maybe such a situation is what Emerson referred to when he said, "A great man is always willing to be little," wherein individuals get comfortable and relaxed when they are not pushed or aggrieved to come out of tight situations, and never reach their potential. I am not sure if I am great, but the fact that I have survived a great ordeal such as the PDP only points toward a potential growth of a substantial margin. IIFT and its PDP have given me a push like never before to survive and establish a holistic growth projectile toward my career and personal development. As such, I would like to take this wonderful opportunity by the scruff of its neck to do the best I can for such an integral development.
——————————————————————————————————————————————————————-
ABG Company:
Among the many companies of the esteemed Aditya Birla Corporation, I am most interested in the Aditya Birla Capital Advisors Private Limited (ABCAP), since it is the closest to conducting research on live markets and make decisions on managing financial portfolios. My personality is a mix of inspiring, dedicated, and researcher traits, which provide me with the ability to mine knowledge, acquire valuable information, and make decisions in a logical, structured, and holistic manner. I feel excited to imagine myself working alongside experts in the field of fund management and learning from top notch professionals in the industry on the nuances of market structure and functions related to private funds.
Furthermore, ABCAP is a very challenging business opportunity for managers as it needs to predict the future using past trends and current occurrences for harvesting growth opportunities in a timely manner. Such an endeavour would place an intense pressure on the employee along with a proportionately satisfying experience of accomplishing such a valuable and crucial task. It is for these reasons that I feel that working for ABCAP would bring the best out of me and push me beyond my limits.