'It's Not Who I Am Underneath But What I Do That Defines Me' – Mradul Kumar Garg, First Year Topper at MET Institute Of Management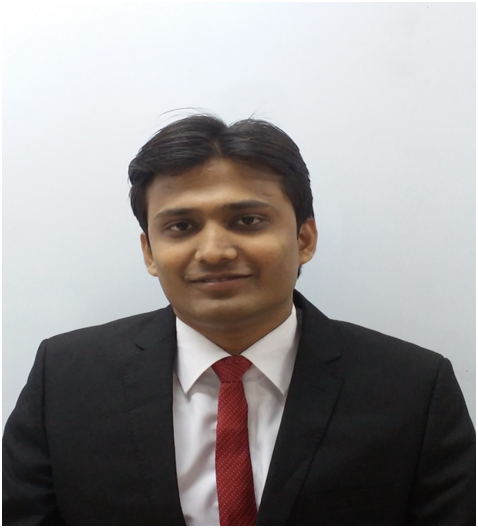 We bring to you an interview with Mradul Kumar Garg, the first year topper of MET Institute Of Management , Mumbai (2014-16) below-
Brief Introduction:
Mradul Kumar is currently pursuing MBA in Finance from MET Institute Of Management, Mumbai and has completed B.Tech (Information Technology) from Rajasthan Technical University in 2013
About Mradul (In his own words)
I learned to juggle a tight schedule of studying, sports and extracurricular activities very early in life with a clear goal in my mind. I was always among the toppers in class since schooling days, with a keen interest in sports I played basketball at district level representing my school.
I completed my B.Tech in Information Technology from M.L.V. Textile and Engineering College, Bhilwara and was appointed as the Sports Coordinator and Cultural coordinator. After Completing B.Tech, I was more interested in exploring a new space rather wanted to be at the helm of affairs, so end up taking admission in Met Institute of Management, Mumbai to pursue my dream i.e. MMS-MBA.
1. Tell us about your educational background. Why did you decide of pursuing MBA? Why did you choose MET?
I completed my schooling from ST. Anselm's Secondary School, Abu road and B.Tech (Information Technology) from Rajasthan Technical University in 2013. A consistent rank holder in school and the topper of I.T branch in college. I took a gap of one year before joining MBA. The desire to gain a broader business perspective starting with the minute concepts was my motivation to join an MBA program. I decided to join MET because At MET, students are treated as managers under training. Training is imparted round-the-clock, seven days a week. Projects and assignments are given utmost importance and students learn on the job. Application oriented knowledge, garnered in the lecture halls, is applied to industry assignments which help us to become better managers. The faculty spares no effort to make us razor sharp, so that we make their mark in the corporate world.
2."To be one amongst the toppers of my batch"- was that a strategy from day one of B- School or something that evolved eventually? 
"HARD WORK & CONSISTENCY IS THE KEY TO SUCCESS"
There was no strategy as such to be the topper of my batch. My clear objectives were to learn and practice finance concepts together with accounting concepts.
My hard work and consistent performance in the class pave the way to be the topper of the college.
3. Walk us through your academic journey in the first year – How did you pace yourself academically in the first, second term?
While the academic load was present throughout the 2 terms, I was mentally prepared to bear the academic load. I tried to focus on paying attention in classes and doing all the assignments diligently. This helped me in the first semester. Second semester was all about not getting complacent and maintaining a balance between studies and other activities. I stuck to a routine and that helped me to make some time for my hobbies as well and also ensured 6-7 hours of sleep daily.
4. If you were to go back in time and change one thing about the last year, what would it be?
I had an amazing first year.  If I were to start all over again, I think that I would make the exact same choices that I have made. I think I would do this because of the person I am and the things that I have learned from making the choices I have made.
5. Tell us about your summer internship
 My firm and deterministic attitude helped me in getting internship in"Dolat Capital Market Private Limited, Fort, Mumbai".
 Project:  Fundamental Analysis of Cement Industry: A Case Study of Mangalam Cement
 Responsibilities:
Analysed the Annual Report
Acquired an understanding of the Cement Industry in India
Acquired basic knowledge pertaining to the valuation of a company
Acquired basic training on the equity research model
6. How important do you think is the involvement in Extra- Curricular activities? Do you think these activities tend to deviate a student's mind from the initial academic goals set?
 I think that it is very important for any student to take up some kind of extra-curricular activity. It helps in taking away the stress created by the academic pressure. Obviously maintaining a balance is necessary.
Actual management lessons are learnt when one possess the ability to successfully juggle multiple commitments, when student gets on the field, dirties his hands and gets the knowledge of classroom out there in the real world at an early stage of his career and what basic and better way than organising and participating in the extra-curricular activities. By getting indulged in extra-curricular events, students get to nurture their core management skills: Planning, Organising, Staffing, Leading, and Controlling.
5.What would you like to advise this year's batch w.r.t academics, activities, & in general about the B- School life? 
Have a clear vision i.e. what you are here for?
It's all about prioritising things
Try to stay physically and mentally fit
Being prepared with the cases and pre-reads
Paying attention in the class