'All my life I have been gathering new experiences by honing several passions and adapting to different environments' – Kunal Dhamija – Best 50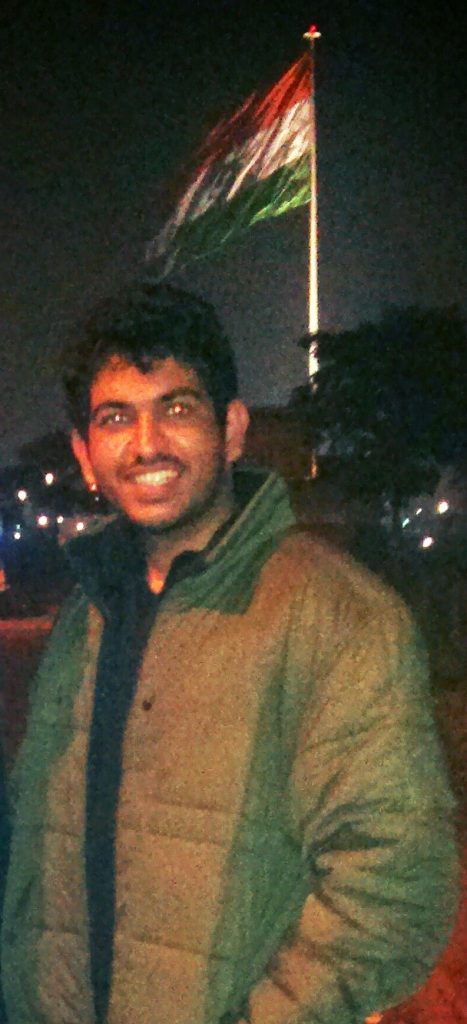 Kunal has been chosen as one of the top 30 most employable candidates across schools and programmes in India for the Class of 2015. He has one of the best 30 profiles among the 66 final round candidates who participated in the Best50 competition. The final 30 were chosen based on a combination of scores for the write-up below and the candidate's resume.
What have you done at your business school which makes you stand out from the crowd?
Coming from a Business background getting into a business school was still a question I had to search a real answer for. All throughout my life, I have been looking towards gathering new experiences by honing several passions and adapting to different environments. My freedom of thought has made me consciously determined to go out there in the world and create a mark of my own. Hence, came the realization that I had to do something for the society or for the betterment of the world. My journey towards the path I chose started, though on a very small scale, when I became a member of the Corporate Relations and Placement Cell at my Institute with a responsibility shouldering the placements of 360 students.
Because of a fairly new Institute, we work in an extremely difficult environment where in we pitch to companies, organize corporate visits, arrange placement sessions, create yearly strategies, and manage the summer/final placement processes among other things.  The mental tenacity is tested to its limits and multi-tasking ability is at its prime. In a single day, we are able to do much more than a non-committee member does. A sacrifice of personal hobbies for the betterment of the institute is something that you must be ready for. Later, I also became the representative of my committee for the Administrative meetings held with the faculty to discuss placement related issues.
What have you done in your life that you are the most proud of?
In this fast paced world, one takes refuge in the fact that they are going with the flow and will eventually reach their destination. Coming from Delhi, and living in an overtly optimistic environment, I too had a dream. But it shattered when I broke my leg in a motor accident which rendered me helpless for 6 months and physically unsound for the next 2-3 years; living an active life seemed a far-fetched reality.
My doctors kept me in the dark and didn't respond when I asked them about the time it would take to heal. While the whole family and friends were crying over my disaster, I chose to ride on a different path. Though, it was cognizant to me that I might not even walk properly for the next 1-2 years, I was determined to prove the stats wrong and, eventually, after holding on to an excruciating pain, mental fatigue and traumatized soul, I started running again in 14 months.
I creatively mixed different physiotherapy exercises, sports, martial arts and performing arts to reduce the physical and mental recovery time. From passing my semester exams without attending a class to presenting a major project: rotating my knee by 140 degrees to toning my thigh muscles: moving with a walker to running: working in Mumbai and pursing Swimming/Gymnasium/Kick boxing while perfecting my Classical Guitar skills, were some of my accomplishments.
Through conquering a series of onerous tasks, with astounding wit and passion, I emerged from the most challenging situation of my life by performing well at my work, securing 99.12%ile in CAT and moving towards fulfilling my career aspirations by joining a premier Management Institute. I am a Senior Executive Member of the Placement Cell and its representative in the Faculty Placement Committee, pursuing my dream of becoming a Consultant having done my Summer Internship from Accenture Strategy.
If there was one good aspect about your school that you could take back after you graduate –
I believe the experience of creating things and being able to participate in the Institution building during the first 5 years of any Institute is an enriching process for any individual. I have closely worked with all the faculties and administration department due to the position of responsibility I held. It has brought me closer to dealing with different situations, persons, decisions day-in-and-out.  Also, one of the most important aspect is peer-to-peer learning, i.e. understanding diverse viewpoints of different members in your team and create a perfect solution. The aspect of working in different groups for different tasks performed during the tenure makes you interact and work with almost all type of individuals. These activities have honed my skills to a greater extent by extending my threshold level which will be utilized in my career as a Consultant.
If there was one thing that you could change about your business school, it would be –
There are many improvements that can be done in a business school. Choosing one among them is a difficult option. To maintain standards of education and prepare students to be ready to enter the corporate world with their chosen careers, a b-school program should be such that it includes a 6 month internship i.e. two 3 month internships during the two year curriculum. This will enable the students to have a better outlook of their career option and would add up suitable experience which they can leverage. First internship could be at the home country and the other should be compulsorily a global internship for the students to understand working in different cultural environment.
Since, most companies are multi-nationals, an experience to work in a different culture and with people having different orientations, would have huge advantages in terms of the learning experience for the student. Also, this should be backed up with a professional placement agency which looks after the career of each student and personalizes the training towards his/her final goal. This will save a lot of time for the students involved in placement related activities and would help them orient towards their career paths.
Thus, I would prefer for a good b-school to have a minimum of 2-3 years of work experience requirement for students to qualify pursuing an MBA so that they have better orientation towards their future and a single minded focus on what they want to achieve.
If you had to open a rival social network to Facebook, what would it be like?
Facebook has many drawbacks when compared to focusing on different segments of the people that are added as friends. The new social network would contain separate segments for family, friends, friends living in different locations, teachers, etc. to segregate the feeds which are shared by them. For example, a person would be more open to talk about topics such as sexuality, preferences, etc. with their friend circle and would not be comfortable revealing themselves in front of their elders including parents, teachers, etc. Also, since all of us are now working and have professional careers, it would be better if there is a professional circle segment which caters to job requirements, etc. This would be similar to LinkedIn and would add up the advantage of having multiple options under a single roof.
Also, I can look at customizing the application by making country specific platform for engagement. Since, many countries have different cultures and values, it would be better if we could customize feeds and updates accordingly.
The security of the account is also a big concern and I would like to stop the download of pictures and videos of a person by any other who is viewing the profile be it their friends or not. For that, I can add a separate tab where in only photos and videos are uploaded to share. Similarly, separate tabs for feeds, news, photos, friend circle, etc. would help the user have a customized experience and the increase the ease of use of the social network.
Who are you – Express yourself
I come from a family of businessmen and leaders, wherein my father created the business from scratch and my maternal grandfather was a leader in the freedom fighter movement. The freedom of thought that I get from such an upbringing has made me consciously determined to go out there in the world and create a mark of my own. I have had to face extreme difficulties in terms of my health and have recovered from several life threatening accidents throughout my life. I have always believed in the inner power of an individual and the limitless force one possesses once he/she is determined at something. I continue to live my life in such a way.
I am a Spanish/Flamenco and a Western Classical Guitar player. Some of my other passions include Swimming, Table Tennis, Badminton, Muay-Thai and reading autobiographies. Summing up with the following quote I would have as my Epitaph –
"Do not stand at my grave and weep
I am not there. I do not sleep…
Do not stand at my grave and cry;
I am not there. I did not Die… " 🙂
Meet the rest of India's 30 Most Employable Management Graduates from the Class of 2015 here