My Life, My Choice, My MDI

I joined MDI on the 14th of June and standing in the registration line I remember feeling slightly giddy with joy and thinking to myself "I am in MDI". Seeing the green and red campus and the people around me, hearing the conversations, I remember feeling surrounded by a veil of achievement. That lifted when the director gave his welcome speech. Something he had said stuck in the mind, something I would never forget. He'd said that "I know all of you are feeling elated and accomplished at having coming to MDI but always keep in mind, earning an opportunity is not something worth celebrating, it's making good on this opportunity that warrants celebration, so let us strive to achieve excellence". Two weeks in, it felt like a year had passed. The hectic induction week, assignments, tasks and deadlines had left me sleep deprived and tired but somehow content. This was a welcome change to the sedentary lifestyle I had been leading for the past year. Soon classes started, new assignments were there, a karaoke was organized and the sports week was upon us. It had been a month since I had joined this campus and it felt like only a week had passed.
The academic rigor and other engagements had pulled me in. Barely a month had passed and I felt like a member of the MDI family. Sharmaji was the regular midnight haunt for the ManDevians (that's what the students here were collectively named) where we met our batchmates and seniors. The seniors were extremely helpful and so was the faculty. But the best thing about MDI were the teachers. Nothing was spoon fed, we were cajoled into thinking hard and coming to the answer on our own. There is a difference between understanding concepts and getting through a curriculum, but it's a whole other ball game to get a feel for a subject which activates our thinking on a different plane. Before coming here, in the back of my mind, I had a notion that it might be hard for an engineer with no experience to get a feel for the curriculum but the teachers made it possible. The most connection I felt with was the marketing planning course. We were taught what a brand was, how these brands interacted with each other, how they were perceived by the masses affected their strategy and how insights into consumer minds changed the way these brands tailored their products and sales channels was intriguing.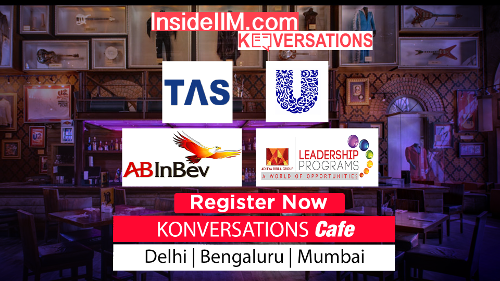 Over the years going into a Pantaloons I had used to wonder how such a mix of products from different brands at a single location affected the sale of their products and how they prevented unhealthy competition among big brands like Louis Philippe, Allen Solly and Van Heusen. The course here had started giving me an idea of this, but experience is the best teacher. To this reasoning, working at Aditya Birla Fashion and Retail Limited would be a phenomenal experience which would give me an opportunity to witness firsthand how the concepts I have started to learn apply in the real world and understand what goes behind marketing such a product mix.