On 19th December 2017 a news story popped out, Ola acquired Foodpanda – India Division for a stock deal and was going to invest $200 Million into that business. Most of the people didn't understand that move and why Ola would want to enter a completely different business from what they have been successful in i.e Cabs and Transport. Ola bought TaxiForSure for $200 million a year back but that made sense as it would come under the market expansion as per the Ansoff matrix and reduce one of its competitors and increase its fleet of vehicles but what are they looking for in food delivery industry which comes under diversification (new market and product). This is a little risky move. People can understand this move if they are closely following the moves and strategies of Ola. Now let's analyze in detail why Ola made this move. Let's start with analysis and growth of the 2 companies, Ola and Foodpanda in India.
Let's go to the days before 2009. At that time if you wanted to hire a taxi, you would have needed to call a private taxi operator or you would have to go to nearest taxi station which is generally near a bus station or a railway station. You don't have any guarantee that a taxi would be available for you, even if it's available you don't know when it will come to you. That was the situation of the Taxi Industry in India during those times and then OLA entered in 2009, an idea of two IIT Graduates Bhavish Aggarwal and Ankit Bhati which later helped to change the entire Taxi Industry and transformed it from the traditional method to online. OLA along with Uber had become the common household names in the country and almost made other players irrelevant in the industry. However the growth of OLA didn't come without crossing many hurdles on the way, they have fought against the allegations of data breach in their database, against the strikes of other taxi aggregators, against government regulations on fares, against the strikes of drivers who demanded more benefits from them and last but not the least, its competitor Uber which is very aggressive in fares and discounts as it aims to be the industry leader. But OLA fought, crossed all of them one by one, the Indian start-up stood against all the odds and proved that it is tailor-made for Indians spreading across 110 cities in India and providing 9 different types of services which include Ola Bikes, Autos and an innovative Ola Pedal (Bicycle service in IIT Kanpur and other University Campuses) as well. They almost have an equal market share as Uber in the $12 billion Taxi Industry in India and have raised $1.1 billion this October. The main success strategy of Ola is connecting to the Indian Nativity. They expanded to Tier 1 and Tier 2 cities as well. They provided a different range of vehicles that suit people with different requirements. They have also included autos in their fleet which is the most common transport in the country and their Ola Share Car Pooling service starts from as low as Rs. 40. All these initiatives helped Ola to stay in the market and give competition to Uber which is backed by strong finance.
But Ola decided not to stop there. It didn't want to limit itself to the online Cab aggregator sector. It wanted to explore other internet based service opportunities. It did its own SWOT analysis and its strength is its strong customer base and technology which can be helped to exploit the other opportunities. Though its Core Competence is in Taxi industry, it started to exploit the other related sectors with its strength in technology. So, it started its own Mobile Wallet, "Ola Money" and integrated it with its app and allowed users to make cashless payments. As it was launched just before demonetization, the situation also helped it grow and it expanded the usage of Ola Money to recharges, to pay for Domino's, Café Coffee Day, Book My Show, etc. OLA still wants to diversify more. The next better opportunity for them is online delivery. But E-commerce is already a battle place with Flipkart and Amazon, so the next better option is online Food Delivery market.
One of the basic needs of human beings is food. After the advent of E-commerce, Online Food Delivery Service had become among the most attractive sectors for entrepreneurs to join and soon enough it became one of the most competitive markets. Previously if you wanted to get food delivered to your home, the restaurants used to charge extra amount for providing food delivery service. But due to the advent of online Food delivery start-ups, you can order from the different choices of restaurants and food will be delivered to your doorstep, that too with additional cashbacks and discounts. It is one of the most emergent and growing sectors in the online Internet-based services. The beauty of this sector is that even though many players are in the business, it still has space for new entrants and everyone can take something from it. But though it creates a deception that it has amazing growth and potential, it is very tough to settle in this sector and stabilize the business to get profits. You cannot keep on burning the investor's money. Many small start-ups such as Tiny Owl, Dazo, Zuper Meal had shut their shops as their business models were not generating enough income and they ran out of cash. Only a few players such as Zomato, Swiggy, Foodpanda stayed in the business. Their journey is also not smooth at all. In the middle they faced business falls, laid off their employees, changed their models, cut down their expenses and somehow they stayed even though they were incurring losses. One more disadvantage is that some restaurants such as Domino's have their robust delivery systems which make users prefer them for delivery. Foodpanda entered India in 2012 and quickly spread across many cities and tied up with thousands of restaurants. It acquired Just Eat India business and strengthened its structure. It suffered severe losses in between, but due to the several steps that were taken, their revenue started increasing since the last 2 years. It has incurred a loss of 44 crores this year compared to 142 crores in the last fiscal year, which shows the growth of the company and it is expected to start giving profits from 2019. The food delivery industry had grown around 150% in 2016, and the number of orders has also doubled. At present, on an average 12-13 million orders are being delivered per month. As the percentage of working families increasing and corporate culture spreads, and the internet also penetrating with the advent of 4G, the growth of online food delivery industry is expected to increase and reach a market value of $3500 by 2021.
Not many know but Ola had already entered the food delivery industry with Ola Café. Ola started this service in 2016. Instead of making a standalone app, Ola integrated the Ola Café in its normal app itself. It started its services in Hyderabad, Bangalore, Delhi, and Mumbai. Instead of giving access to the entire menu of the restaurants, it used to allow users to order few items from restaurants nearby. Ola Drivers used to buy and deliver them. But all this didn't work out for Ola and people too didn't show much interest in Ola Café as the items available to order were less and better apps like Zomato and Swiggy were available. Ola had also made an attempt to join Grocery delivery business with Ola Store in Gurgaon, Bangalore, and Hyderabad but it too didn't grow well. So it decided to shut down both of them as they were not going anywhere.
Knowing the market potential in the Food Delivery industry, Ola's competitor, Uber had launched its food delivery service UberEATS in 7 Indian cities and is also rapidly spreading its business. Google also stepped into this business with its app Areo which provides different services to the users along with the food delivery. Ola cannot afford to lose the competitive edge to UBER and as it had learned the issues and problems in the Food delivery service with its stint with Ola Café, this time Ola decided not to start from scratch. So they bought one of the established food delivery chains, Foodpanda - India which has over 15000 restaurants across 110 cities in India. Due to the recent flush of funds of about $1.1 billion into the organization, Ola has sufficient funds to give exciting offers and expand the present Foodpanda structure. So, this acquisition gives mainly two benefits to Ola. One is the morale boost of having the edge over Uber and second is to expand its business, services and customer base as well so that it can become one of the spearheads among Internet-based companies in India.
As giants like Ola, Uber, and Google have entered this business, one can expect an increase in the intensity of offers, discounts, as well as some combo offers which offer free rides leading to intense battle to take out the biggest bite of the market share of online Food Delivery industry. Food lovers, as there are talks that other Internet giants Flipkart, Paytm and Amazon are also planning to enter the food delivery business, be ready for the exciting offers and tasty food at lower prices.
-------------------------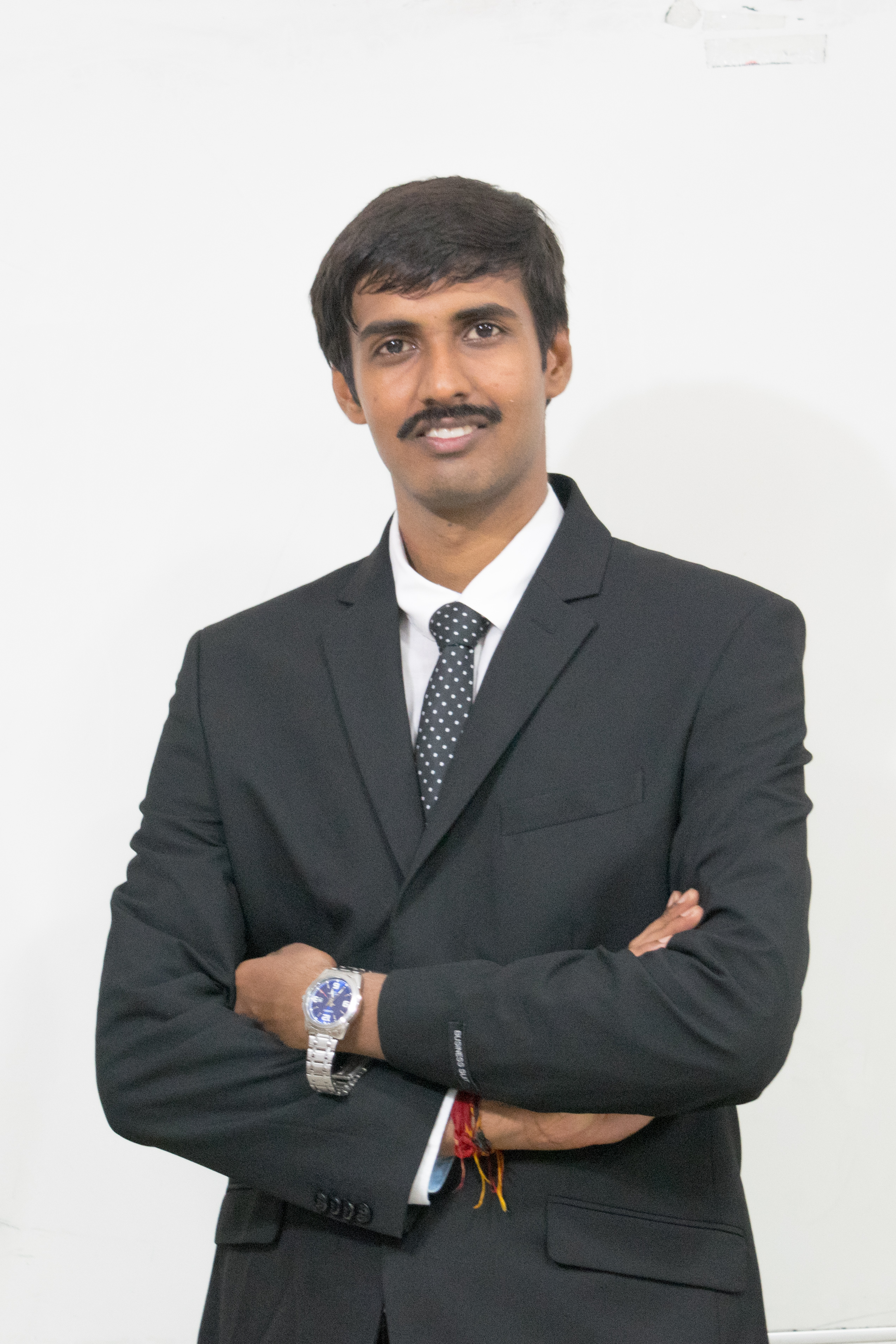 Peddapapi Reddigari Mandeep
Explorer of Digital Marketing,