Make Yourself Happy – Anuja Mane From NITIE – Celebrating Womanhood On InsideIIM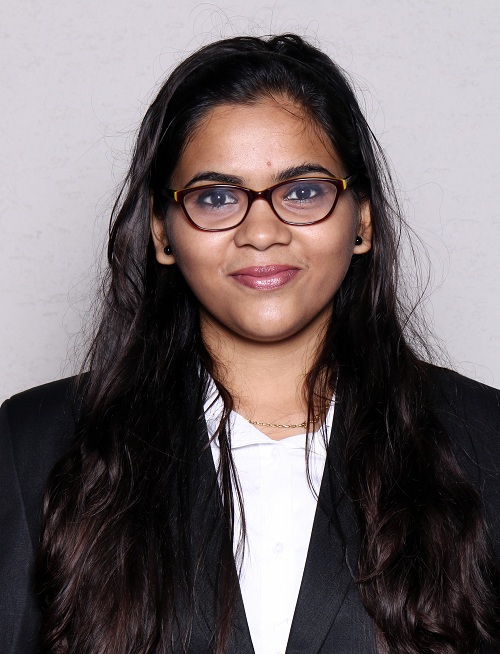 "A successful woman is one who build a firm foundation with the bricks others have thrown at her."
We talked to various women in the field of MBA for the women's day, and one among them was Anuja Mane. Here is what she says about herself.
Being the third girl in a middle-class family has taught me many things since my childhood. But I had never looked back. As a prudent decision maker, I too the first constructive decision of my life at the age of fifteen. I decided to stay away from my home. I chose mechanical field because others told me that girls can't do this hard job. There I took a challenge and result of this challenge is that I am the first B. Tech. Mechanical Graduate in our entire community. Today my parents are satisfied and proud of my hard work. But there are still many girls like me who are scared to move forward. I want to become a strength, a motivation and a confidence for them.
I am Anuja Pralhad Mane. I am from beautiful coastal town named Alibag. My parents are working in Police Department. I have two elder sisters. After graduation I started working for Cummins as an Assistant Manager. Currently, I am pursuing PGDIM from NITIE.
What was high school like for you? How did it contribute to your personality/ the person you are right now?
I was in girl's school from 5th standard to 10th. It was like to be in comfort zone. The real problem started when I walked out of my home and came to Mumbai. I faced problems while communicating with boys. I faced this issue while my stint at Cummins. But I overcame it with my strengths and ended up becoming "First Women Assistant Manager" for SCM Warehouse department. My daily job was to deal with contract labours, the subordinates who are double of my age and colleagues who are more experienced than me.
If money was no object, what would you do all day?
I would like to have my hobby as my career that is dancing.
What advice would you give to a 5-year-younger you?
Don't depend on others like your Husband or father. Make your own money. Choose your career wisely and choose what you want to pursue. Choose the career which will make you happy. You will grow better in that. And don't comprise. You are not here to make others happy so make yourself happy.
How do you think women are better equipped to deal with problems as compared to men?
Yes. I have seen my mother's behaviour and my father's behaviour at times of our family crisis. My mother is calm and patient and she always finds better solution to the problem. My father panics easily and loses control on his decisions.
Many IIMs and other b-schools award extra points for being a woman. What is your take on that? Do you propagate the concept OR Have you faced any backlash for the same?
These extra points to encourage the women for higher education. I think it as a good initiative but women don't need that. It is like having doubt on her capabilities.
Name one incident that you encountered where someone told you, you couldn't do something because you're a woman.
I did my higher secondary education from a renowned college in Mumbai. I got good marks in SSC board so I was selected easily in that college. I was 15-year-old. Many of my relatives told me that you can't stay alone in Mumbai. You will get raped. You don't know the life in Mumbai. Stay at home and do something else.
If you are out on a date, do you prefer to pay yourself? If you insisted that you want to pay for yourself, how did the other person react?
I prefer to pay. And the guy who I am dating will respect my decision. So, he won't bother.