Many Roads To MBA – Navigation Officer In Merchant Navy To PGP Student At IIM Lucknow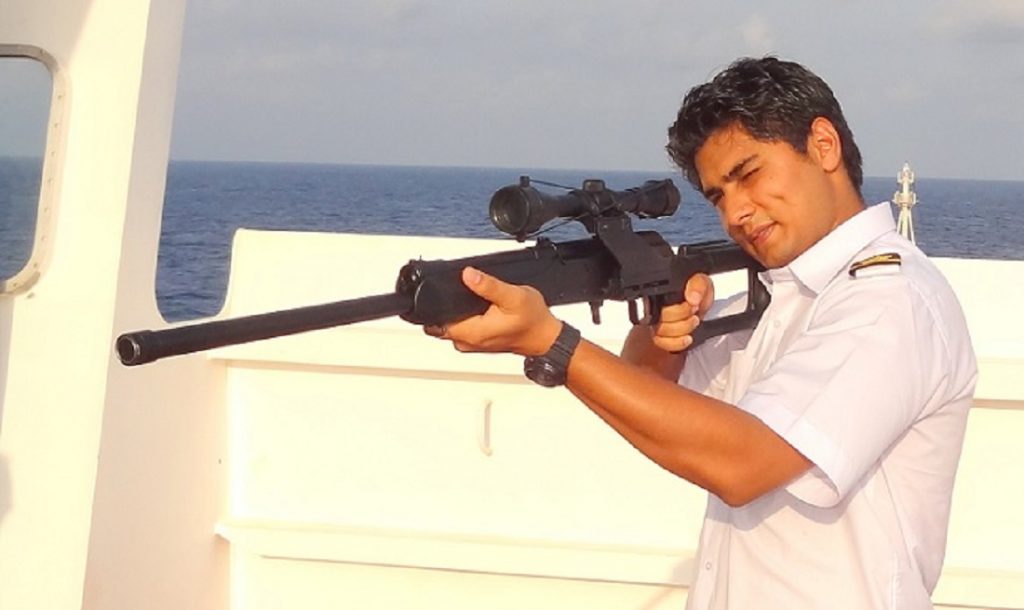 You see them roaming around in the campus and they seem to fit in so well with the normal junta. But wait until you hear their stories and you realize that they are the ones bringing in the real diversity to the campus.
In this series "Many roads to an MBA", we have Rahul Rawat for the second episode. He hails from a Defence background and had cherished the dream of sailing across the world since childhood which he fulfilled by joining merchant navy. He has navigated across more than 25 countries and sailed across almost all the oceans in his role as a Navigation Officer.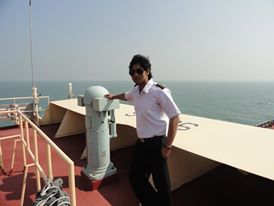 I had a little chit chat to find out more about his journey. Firstly, what came up was the decision to take the MBA plunge:
Rahul said, "I have a special connection with IIML, I had come to visit the campus in Oct 2013 as my brother was a student of PGP28 batch. Last year, it was my brother who encouraged me to appear for CAT. I had some free time between my viva and written exams in shipping, so, I started my preparation for the exam. Fortunately, I was able to clear Cat and join IIM L. Generally, people have their dream college as IIM A but in my case I was preparing for IIM L ever since I visited it. I realized that I require learning which I never got in merchant navy and day by day my motivation only increased."
It is difficult for non-engineers to handle CAT. So, I wanted to find out his experience:
Rahul mentioned, "CAT is considered to be the toughest exam of our country and I had the same perception towards it but when I started preparing with my brother's guidance, he focussed all his energies on removing that myth from my mind and now I agree that is the only mantra to achieve anything. It was difficult for me to prepare for CAT since I was not in touch with academic studies for a long time and studying onboard ship was impossible because I had to maintain certain rest hours to do my work effectively (safe navigation for the safety of ship & cargo). So I prepared for CAT during my vacations and during that time I lived and breathed CAT. Moral of the story : Agar kisi cheez ko dil se chao, toh poori kaaynaat tumhe usse milane mein lag jaati hai! Cheesy and true in equal parts."
I was intrigued by his expectations from the place. So, I wanted to know more about them and the journey so far in IIM Lucknow:
Rahul replied, "I want to learn and experience as much as I can in next two years and IIML has everything to offer in that respect. Two months into the IIML life and I can see so many changes in myself. I have participated in various competitions, projects, sports activities etc and each event has taught me something valuable in life and helped me hone my personality. Academics are designed to give in-depth knowledge with focus on learning through discussion which is the best way to learn and gain different perspective from the students of different background. Talent pool of IIML is immense and has helped me to learn inside the class as well as outside it. To be honest, I was expecting the sky and IIML has delivered a sky full of stars."
Rahul has a very unique background and I wanted to know if that is helping him out here:
Rahul commented, "Merchant Navy offers a highly challenging and adventurous environment and equips the cadets with skills to be ready for anything in life and the experience has helped me to handle the pressure and rigour here at IIML. Also, being from a different background, I offer different perspective during class discussions and group meetings."
About the interviewer:
Abishake Koul graduated from BIT Mesra in 2013 and had a 2 year stint with Maruti Suzuki before joining IIM Lucknow where he is a part of Media & Communication Cell. His hobbies include writing poetry and running.