MBA – Specify, Simplify, Satisfy repeat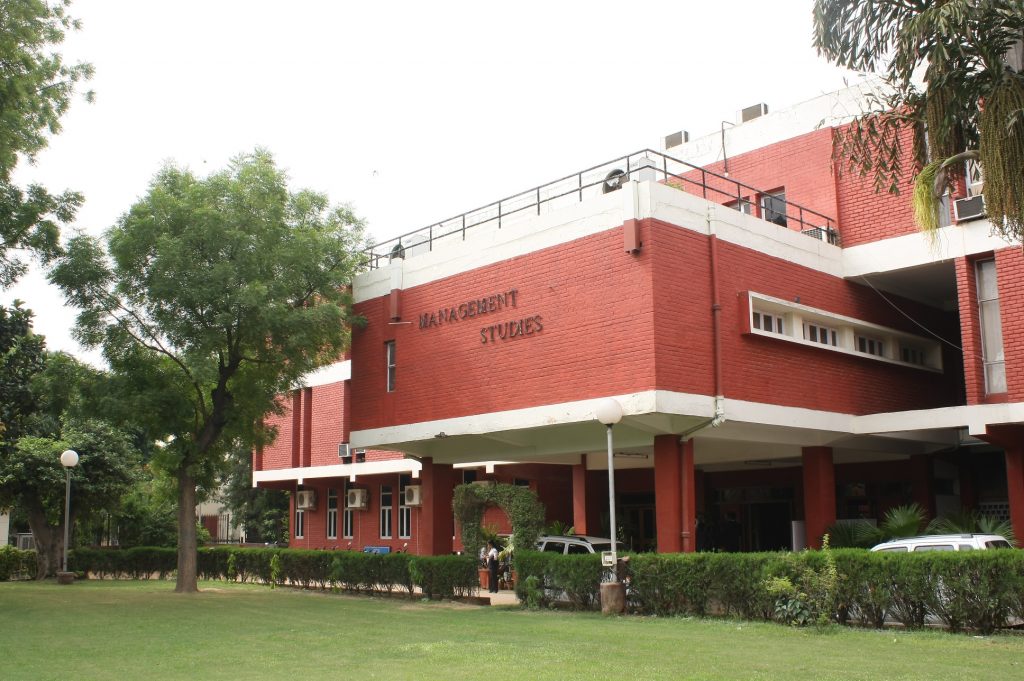 MBA – A degree which can be interpreted in a thousand ways with all being correct at the same time. While some say that MBA is knowledge, experience, and money, some might go on and say that MBA is an internationally-recognized degree designed to develop the skills required for careers in business and management. Though most of us fall into the former category, the true meaning of MBA is unfathomable. Through my past year experience as an MBA student at FMS, I have tried to decode it.
While preparing for CAT, I often introspected about what I expect from an MBA degree. Is it Knowledge? Money? Or just another two years of college life. Having no corporate experience, I came up with a different answer every time (Yes, Work experience does help you in narrowing down your expectations). After joining MBA, I realized that MBA has different meaning for different people. In order to understand the concept of MBA, I developed my own three stage perspective-
Specify- As Tony Robbins say "Setting goals is the first step in turning the invisible into the visible" MBA also requires you to set goals I am not talking about typical short-term or long-term goals which one crams up during interviews. I am talking about specifying your understanding of what MBA will be to you. The big question is how? Well in my case, I learnt it from my colleagues. A lot can be learned from a crowd which is as diverse as McKinsey & co. client base.
Simplify- After defining you goals about MBA, simplify them. Simplifying goals means finding out the most efficient way to achieve your expectations. How? Bifurcate your goals. Don't think about long term goal. Focus on short in fact very short term goals. Some examples can be- Reading the full course before tomorrow's exam or playing table tennis for 1 hour every day. This will help you in keeping a tab about how serious are you regarding your expectations.
Satisfy- This is the hardest part of MBA. After doing the above two tasks, ask yourself- Are you satisfied? If yes, start working on your understanding, if no, just scrap your thought and start afresh again. Your satisfaction about the course will come from different internal as well as external factors.
After this whole process of understanding MBA, if you feel like it lack something, start again. Trust me surprising yourself is easy, the only thing you have to do is to be clear about your expectations.
I personally feel that MBA is an experience. I have met people ranging from a 26 year old whose intellect can't be judged by his personality and a 22 year old whose personality can't be judged by his intellect. Which, goes on without saying, would not have been possible in any other course except MBA.
Aradhya Kulshreshtha, Currently a 1st year student at FMS, Delhi. I am a deep thinker and like to give time to myself. Love to follow esports and movies as my hobbies