Mrs. Usha Ananthasubramanian, MD & CEO, Punjab National Bank, Addresses The Audience On IIM Trichy's 6th Foundation Day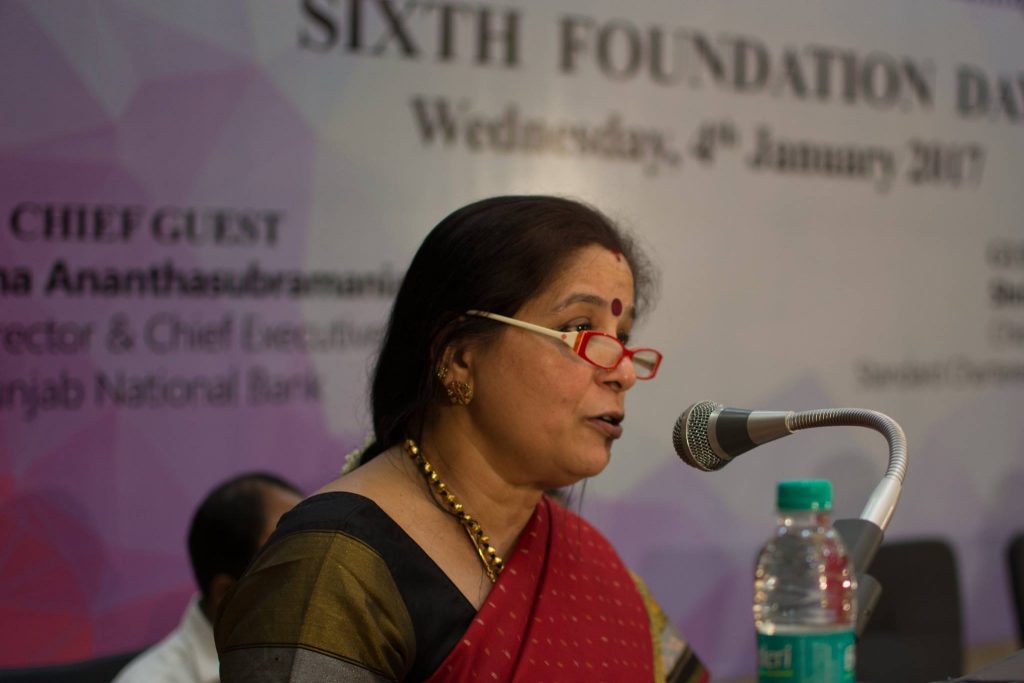 On the occasion of IIM Trichy's Sixth Foundation Day celebrations, Mrs. Usha Ananthasubramanian, Managing Director & CEO of Punjab National Bank, congratulated IIM Trichy for its achievements and for a quick progress on its new campus in a short span of six years. She mentioned how the city of Trichy, as the "Energy Equipment and Fabrication Capital" of India and the education hub of the State, empowers IIM Trichy. She noted that the Foundation Day marks an important milestone for IIM Trichy to get strength and carry forward the heritage of IIM.
She noted that the global enterprises look for educational institutions such as IIMs for efficient and dynamic business leaders. She stressed that Innovation is the need of the hour to survive in today's competitive market. Leaders are looking for new rules of the game and different ways to lead, organise and manage work. She quoted that "Necessity is the mother of innovation" and cited the example of a transition from letters to SMS to highlight how technology has changed the lives of people over the years.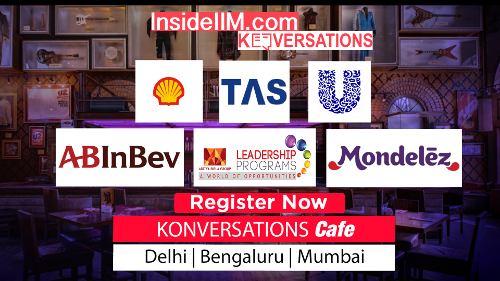 She also expressed her views on Demonetization and urged everyone to consider it as "Digimonetisation" – a combination of Demonetization and Digitalization. She insisted that this is the apt time for our country to transform to a digital economy. She opined that the "Aadhar enabled financial system" will bridge the gap between urban, semi-urban and rural sectors as each will use the same single platform for any transaction.
She insisted that students should develop the abilities of keen observation, fertile imagination and learning from failures to emerge as innovators. She quoted that "Innovators lead and others follow them". She is confident that the young minds from IIMs will take our economy forward. She also highlighted the importance of entrepreneurship in the current market environment and the willingness of Punjab National Bank to support the startup ideas and incubations of young talents. She appreciated the students of IIM Trichy for their voluntary social responsibility through their "Make A Difference(MAD)" project initiatives and felicitated the winners of "Best MAD Project" for assisting a Day Care Centre for Children with Special Needs, Trichy.