Ms. Dipti Lunawat, SCMS Cochin School of Business, clears misconceptions about Finance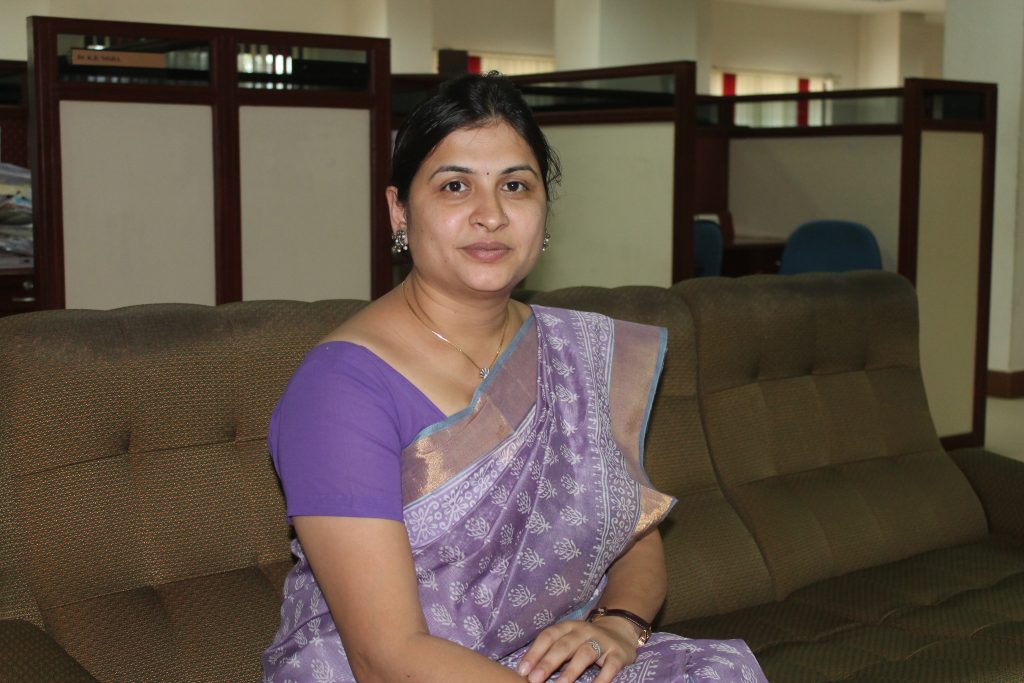 A Chartered Accountant by profession, Ms. Dipti Lunawat has gathered valuable industry experience, having worked with some of the top names in the field of consultancy. But, she admits that she was always interested in teaching, and that it was definitely her true calling. She already embraced teaching during her articleship as a CA, but her first B School assignment with SCMS Cochin School of Business is what has gotten her really excited. Here, the Assistant Professor talks about her forte: finance and how things are changing for those who want to make it big in the industry.
For starters, Ms. Lunawat believes that students who do their management programs from reputable B Schools definitely have an advantage. According to her, this is due to their ability to keep up with changing trends: "Firstly, they are more aware about current affairs. As a B School student, you will be updated about the latest trends in the industry. There is also a lot more focus, which in my opinion is appealing to the industry. Yes, there might be some issues with the fundamentals of Finance but that's where my or any teacher's role comes in play".
However, Ms. Lunawat has words of encouragement for students who might be intimidated by the thought of the high-level of number-crunching involved in Finance. She believes it's more of a mind game and there's no reason for beginners to develop a phobia about it because there are means like computers, calculators, etc., to offer them respite. "Irrespective of your background, you can excel in Finance if you develop an interest in it", she says. "At the end of the day, Finance is about analyzing different situations and how you focus on solving problems".
Ms. Lunawat is also of the opinion that a specialization at the PGDM level is important because it lets budding professionals express themselves in their areas of interest. It could be finance for some, while for others it's the dream of becoming an entrepreneur. The good news is that the institute strives to prepare them according to their interests. "It's true that many of my students want to become entrepreneurs", she states. "I give them projects and ask students to ponder the issues in them. They can then apply all the concepts they have learned to come up with effective solutions".
Ask her about an important aspect of learning for students at the institute, and Ms. Lunawat replies without batting an eyelid: "During the two years of their program, students have to work with deadlines constantly and that's the best thing they learn. That's because when you look at professionals in the corporate world, many of them struggle to keep up with deadlines. The mentorship program at the institute is also beneficial to students because they can find out ways to deal with the challenges that they might face."
The mentorship program is taken very seriously by the faculty members who devote their time every evening to answer student queries. Ms. Lunawat encourages students to make the most out of this program and other opportunities offered by the institute. "SCMS Cochin is a great place to learn things because the institute tries very hard to equip you with all the skills required to make your place in the corporate world", she says. "The two years' residential program also lets you develop your personality and grow as an individual".