Things happen at a much faster pace in b-school than I've ever imagined. There lies an element of surprise that you can't get away with but can only try getting hold of it. Be it the surprise quizzes (by the time we were still surprised over our first quiz, came the second quiz), impromptu events and what not. Besides juggling between assignments, competitions and other activities everyone is busy testing waters in anything and everything, be it an introvert or an extrovert (although you could hardly differentiate between an introvert and an extrovert). After a month in b-school, I thought that the dust has settled until one fine Friday afternoon, during the last economics lecture before midterm. The professor explained the cost of production concepts and by the time he ended the lecture reinstating the importance of opportunity cost in decision making I was already nostalgic.
Though I didn't know the exact term back then, it turned back the hands of time to where it all started. Having completed my last b-school admission interview in the first week of March, I have been eagerly waiting for the results. As they say, before entering a b-school one must be prepared for the sleepless nights and I think I had my fair share of them waiting for the results. The constant thought of if I can make it to my dream college or not, couldn't let me sleep. The holy trinity released its results on April 10th and I didn't get through IIM B (only call I had among A, B, C). A month later, other b-schools started releasing their results.
On the other side of the story, I've been offered an onsite offer in the office. I thought I have waited so long that I felt I'm waiting for something that is not going to happen. I gave a thumbs up in the office and headed home. However, it was hard to digest the fact that I'm not going to go for an MBA this year. After struggling with my own thoughts for a while, I fell asleep. But there is something called destiny that always leaves you in amazement. At around 2 a.m. in the morning I woke up all of a sudden and to my surprise there was an official mail confirming my Admission in to IIM Raipur. Believe me, at no point in your life something is impossible. It's just that things happen at the right time and we need to have the patience to wait. Soon came admits from other colleges as well. I really couldn't recollect how the next two weeks had passed. Everything happened at the blink of an eye. However I had an important and informed decision to make. To decide on whether to give up or not to give up my job.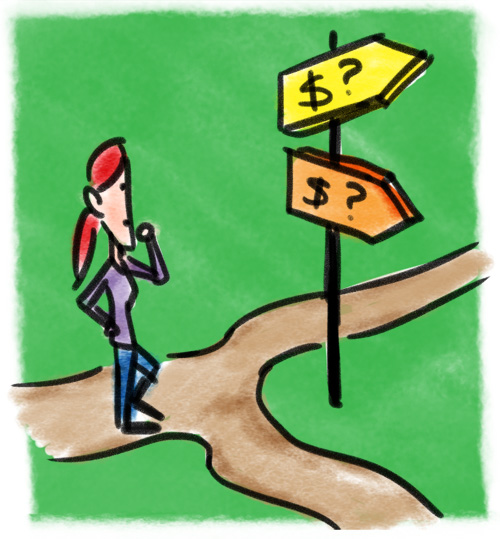 I had to choose between "right versus right". Each alternative is a right thing to do, but there is no way to do both". It was indeed an ethical dilemma as they say in Organisational Behaviour. To choose between giving up the most coveted management trainee position and the coveted b-school Admission was a tough. But when you know what you want, it's not hard to decide. A lot of opportunity cost calculations went in the background in validating my decision. At last I have joined IIM Raipur in June and became a part of IIM Fraternity. I'll soon share more experiences about life at an IIM and tips on how to "Bell the CAT" in my future posts.