From being an Aspirant to being the Student President of the College – Rohan Bharaj's Story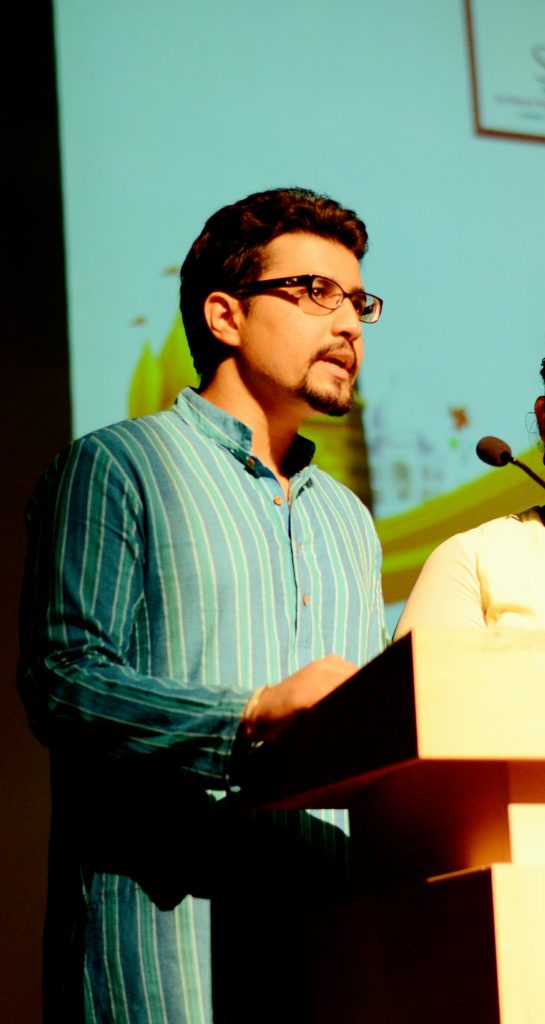 I remember the days when I used to prepare hard for SNAP. I gave it all because I wanted nothing less than one among the top 3 Symbiosis colleges. Having participated in number of quiz competitions and winning most of them, I knew I had an edge in GK section. I put more attention on logical reasoning as its weightage is more in SNAP. Fast forwarding to the results day – I couldn't hit a century; my wicket dropped in nervous nineties but I managed to clear cutoffs of SIBM Bengaluru and SIIB Pune. I had scheduled SIIB interview earlier so that I have some lead before my SIBMB interview. Like all Indian families, my family too insisted me to join SIIB Pune so that I being a Mumbai resident can stay close to them, but I was very determined about my decision. I was astonished to see the growth of this college – how in just 7 years it was comparable to other 20-30 years old colleges of India. I dug deep, talked to alumni, and teachers at my coaching center and all of them reinforced my decision to go with SIBMB.  
Coming to my experience at SIBM Bengaluru, I just cannot explain how happy and content I am with the decision I took. The acumen of students and the experience of faculty is comparable to any premier B-School in the country. We have students from all parts of India and typical to the nature of Symbiosis International University (SIU), we have good mix of international students. The cultural diversity and the dynamism at SIBM taught me a lot about the traditions, preferences, and ideologies of people from different backgrounds.  
SIBMB is a completely student driven college and it's the students who handle everything right from admissions to events to public & corporate relations. Ours is a completely residential campus and it was my first experience of staying at a hostel. I had heard that everyone should, at least once in his/her lifetime live the hostel-life and I completely agree with it. Life in a hostel is completely different. Your roommates become your family. You eat together, drink together, party together and also sometimes, study together. Just kidding, you have to study a lot. MBA teaches you the art of 'Jugaad' really well.  
Being a commerce graduate, the subjects in the first semester didn't trouble me much as it was just like a revision, but managing the assignments, projects, presentations, class-tests, internship interviews, along with various events of the college kept me occupied throughout the day. My sleep hours came down from 8-9 hours before joining college to 4-5 hours. Here, we learn how to manage our time well and make ourselves better at multi-tasking without losing out on the quality of work. It is more of a life-skill rather than academic-skill.  
After a grueling year in which I managed to participate in each and every college-event and score decent marks in exams as well, we arrived at the crest of the roller coaster ride – week-long election process. Eventually, I was declared as the President of the Student Leadership Council for the year 2016 – 2017. And as the student President, I aim to keep each and every student motivated to work hard, utilize all the resources that college provides and build their career. I aim to make the student body as responsive as the junior batch wants it to be.  
As I write this article, I am currently in the midst of my internship with Emami Limited, one of the biggest FMCG brands of India. I am grateful to the college for providing me an opportunity to work in marketing department, under direct guidance of senior management team of this gigantic firm.  
My name is Rohan Bharaj, a 24 year old, resident of Navi Mumbai, pursuing MBA from SIBM Bengaluru. Young, Dynamic, Focused, and Simple – These are the adjectives that define me. I have done my graduation, specializing in Accountancy & Finance from H.R College, Mumbai in 2013 and also completed my post-graduation M.Com (Accountancy) in 2015 from the same college. Currently pursuing, yet another and the last post-graduation, MBA from SIBM Bengaluru.
In the final year of my graduation (2013), I got placed with Deloitte Haskins & Sells in the Internal Audit Department. I got an opportunity to work with some of the biggest companies in India such as Hindustan Unilever (Process Audit) and Bharati Shipyard Ltd (Corporate Debt Restructuring). During my time with Deloitte, I developed a strong liking towards Sales and Marketing. I believe my strengths and capabilities are perfectly aligned with the core traits required in this field. So after completing a year with Deloitte I moved towards a role which was more oriented towards sales, at Cetking Education Pvt Ltd as the Centre Manager of Vashi (Navi Mumbai) Branch. As the Company was in its nascent stage, I got an opportunity to perform varied roles right from Sales to Branding to Social Media Marketing. It gave me a basic overview about Marketing as a function and helped me improve my communication and negotiation skills, boosting my confidence to a whole new level. In my final year of MBA (Marketing) I wish to further deep-dive into the ocean of knowledge and learn as much as I can, especially about Sales, Business Development & Strategy.
I firmly believe that learning never ends and we should always strive to learn more and gain knowledge. Our future is in our hands and it is we who can make it or break it. I believe in Karma, and hence I believe we should always be honest in our work and give our best in whatever we do.
And finally a short message to all MBA aspirants: Dream big, work smart, persist and make a difference.
Connect with me on:
LinkedIn: https://www.linkedin.com/in/rohan-bharaj-70446b34
Facebook: https://www.facebook.com/rohan.bharaj
Twitter: https://twitter.com/bharaj_rohan
SIBM Bengaluru
Ever since its inception in 1978, SYMBIOSIS has been synonymous with progress. The trend of progress has been continued by setting up of SIU's first campus outside Maharashtra at Bengaluru in 2008. SIBM Bengaluru is now one of the leading B-Schools of the country. The focus, now, is on matching global standards of management education. SIBMB instills a work culture which is unparalleled among various institutions. It provides a holistic approach to management which goes a long way in creating a dynamic identity. Vibrant student associations and committees complement the program with a number of activities involving institute-industry interaction.