A Nerd And Fresher's Guide To Life At B-School

MDI is my first experience in full time residential course, for the first time in my life I am and will be away from my family for my studies. Living in the college hostel has been an altogether different perspective for me. I am getting to know people a lot better here than I did anywhere else, I have become a much more confident person in this short period of time.
I have been a 'nerd' during my school and college and used to believe in 'Early to bed, early to rise make a man healthy and wise'. Well, this might well be true on some days but on some days when the situation demands so, you need to stand up and work for as long as it is humanly possible, that is what my first few weeks here at MDI have taught me. I never thought I would be able to work for a straight forty eight hours with minimum possible sleep. I have also improved my time management skills a lot and learnt how to prioritise my work.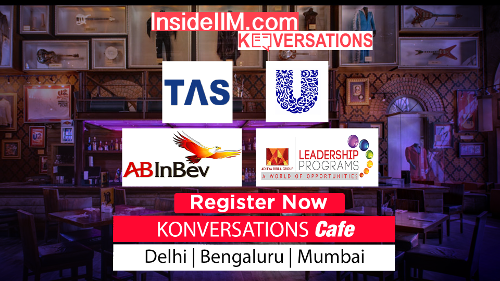 One experience that I believe has changed my personality the most is hostel life. Earlier I used to be dependent on my parents for a lot of things, but now living in a hostel has made me much more independent. I have made a lot of new friends and acquaintances, each with a very different personality than mine.
I have now also understood the importance of doing things apart from academics and co-curricular. I used to apprehensive of taking part in extracurricular activities, but now at MDI, I am trying my best to improve upon that. I was overwhelmed when I met people who had similar academics to mine and at the same time were great singers or dancers.
Now my advice to my college juniors and friends has completely changed and I encourage them to pull themselves out of their comfort zone and try new things, things they have never even done or thought about doing before ever.
I always had great interest in Finance and here at MDI, I seek to learn more about it and improve my knowledge I acquired during my bachelors and internship. I hope to be a part of Aditya Birla Group under Aditya Birla Capital Limited and gain knowledge on various aspects of Finance like mutual funds, portfolio management and insurance. My primary reason to be a part of it is because of the diversified activities I will learn to manage, which is not possible in other firms.