What NOT To Do In Your First Class At An IIM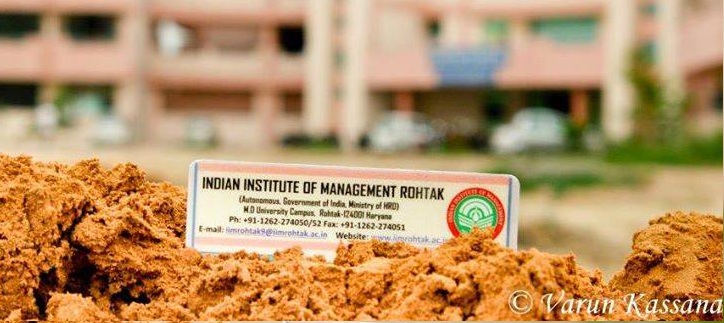 It is said that even a perfect strategy fails if it is not implemented as intended. Well, let me ask you, 'How often has it happened to you that even after being very sure of your strategy and praising your mind for that stupendous thought, you are completely doomed?' That, my friend, is called a 'Marketing Myopia' in technical terms; when you are short-sighted and completely neglect various other possibilities and failing to understand the mindset of your consumer.
This reminds me of an unfortunate yet funny incident that happened in the very first class during my MBA stint at Indian Institute of Management, Rohtak. IIMs are famous for their culture and case-based teaching pedagogy. Apart from classic cases from Harvard, we receive insightful readings which back-up these cases and helps us understand the desired frameworks that in turn provide a correct way of approaching the case and making decisions.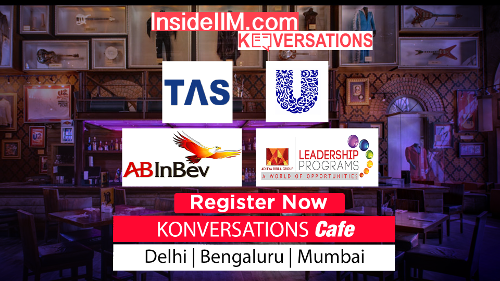 So, coming back to the incident, it was the 3rd day of July 2017, and all the students of my class were fired up and ready to go for our first 'Marketing Management 1 (MM 1) lecture. The case instructor (Male in this case) had already shared the pre-requisites for the session (Chapter 1 from a textbook and an HBR article 'Marketing Myopia'). Oh wait! I almost forgot to tell you that every faculty in an IIM has this unique way of evaluating and awarding marks to their students. Now, this gentleman was no different. Along with the readings, he also included a special note;
'At the opening of the session (or after the presentation), the instructor may ask questions (Approx. 5-10 minutes) to the students on the pre-session readings (maybe at random). Failure in answering satisfactorily will lead to penalty with (-1) score although success in answering will not yield bonus mark as it is expected that students will come prepared in the class.'
Anyway, I prepared the chapter which talked about the most fundamental yet the most important concept in Marketing, 'Segmentation Targeting and Positioning (STP) and the 4 Ps of the marketing mix'. What I did not read, was the article on 'Marketing Myopia'. Ironically, this was my Myopia, I was short-sighted and neglected the results in the long-term. Little did I know of what was in store for me.
Before moving on, let me tell you what I learned and how I applied it. Here's what I did:
'Segmentation, Targeting and Positioning'
Segmentation: In layman's terms, segmentation basically means dividing the market into distinct segments keeping several parameters in mind. Considering the entire classroom to be a Market, I segmented it as 'Front, Middle and Back' (kindly refer to the picture below). Where do most of us usually prefer to sit in a class? At the back, right? Why are the back-benchers famous? So, going by my past experience, I chose to sit in the last row.
**This is not my actual classroom. Just to be precise and clear, I'm attaching this image as an illustration which would help the readers to understand the layout of my classroom.
Targeting: The next step is 'Targeting'. Once we have segregated our market into distinct segments, we look for specific target groups within that segment of the market. In this case, I chose the extreme corner seats (Corner seats of column 1 and column 3) to be least visible and to hide from the instructor.
Positioning: The last step is 'Positioning'. It basically means how to position your Product (Myself, in this case) in the mind of the customer (Course Instructor in this case) such that the customer perceives the product to be up to the mark. My positioning strategy was to look very confident and pretend to know everything that could be asked, hence being saved from the questions of the professor.
Now comes the 4 Ps; 'Product, Price, Place and Promotion'.
Product: In my case, the product was 'Me'.
Price: Well, I had to pay the price this time. I thought of reaching the classroom 30 minutes before the scheduled time in order to occupy the desired place.
Place: As already mentioned, the place refers to the specific seats on both the corners.
Promotion: Promotion, as the name suggests, includes stating the features of the products. I was going to promote the Product (Me) as an ideal student; the one who prepares all the cases and readings thoroughly.
So, the stage was all set! I left my hostel at 8 AM for the 8:45 AM lecture. I ate breakfast and reached the classroom some 27 minutes before the lecture. As expected, the classroom was empty and I had the chance to grace anyone of the 65 unoccupied chairs. I went to the last row and very proudly sat on the corner-most seat. I smiled to myself and sat there with a smirk spread across my face.
As time went by, students kept on coming and the classroom was almost full except for a few vacant chairs in the first row. It was 8:43 and the instructor entered the classroom. A lady accompanied him and he introduced her as his teaching assistant. Everything was fine till then. Suddenly, I felt something fishy when I saw the lady coming towards me and then she said, "Would you mind sitting somewhere else as I have to sit at the back in order to mark 'class participation (CP)' marks for everyone. I was taken aback. Shit!!! 'ye kya ho gaya? Ye toh maine imagine hi nahi kiya tha', I mumbled as I looked around the classroom, only to find a few empty chairs in the first row that too in front of the instructor. 'Myopia' started showing its colours. I stood at my place for a few seconds, then with a very heavy heart, dragged my feet in the direction of the front row. The class started once everyone had settled.
"Who all have read the chapter and the article", asked the faculty. The whole class raised their hands. "Great", he said and the lecture continued. All this while, I was just praying to god to save me from embarrassment in the very first class. "Who is roll no. 206?", he shouted (Earlier, he used to point out random people, but he called random roll numbers this time, another Myopia). Suddenly, my heart skipped a beat. Uh oh!! This was me. I raised my hand slowly.
Sir: You are roll no. 206?
Me: Yes sir.
Sir: Ok. Tell me about the 4 Ps of the marketing mix?
Me: The 4 Ps are Product, Price, Place and Promotion.
Sir: Ok. What do you mean by 'Marketing Myopia'?
Silence.
Sir: Am I clear?
Me: Ya ya Yes sir! (ab to gaya beta)
Silence again!
Sir: You do not know?
I kept looking down and didn't say anything.
Sir: Do you realize that you'll get -1 for not reading the article?
Me: Sorry sir! This won't happen again.
 
Sir: Sit down.
I sat down quietly, watching sir giving me -1 as a penalty for not reading the article. What the hell did just happen? It was probably the 'first -1' of the entire batch. The 'customer' failed the 'product'. The strategy did not work even after applying STP and the 4 Ps. God! What an incident that was. To this day, I cannot help but laugh whenever I recall that incident.
This proves my earlier assumption that no strategy is perfect. One must consider all the possibilities and have a holistic view while formulating any strategy and then implement it correctly.
Anyway, this is not all, I even came out with a philosophy after this incident and one of my all-time favourites:
"The only certainty in life is that it is completely uncertain".
DISCLAIMER: Please 'DO NOT' I repeat, 'DO NOT' try to learn STP or the 4 Ps of marketing mix from this incident. There are far better books and articles to teach you about these concepts in detail.  
Ankit Gupta
Ankit is an avid sportsperson and a dreamer. He is currently pursuing MBA from IIM Rohtak. With a work experience in Information Technology sector from Technology giant IBM and FMCG & E-Commerce experience from the fastest growing FMCG giant Patanjali Ayurved Limited, He wishes to work for a company looking for change in growth trajectory, marketing strategies, omni-channel marketing, business development and team building.