On The Culture At MDI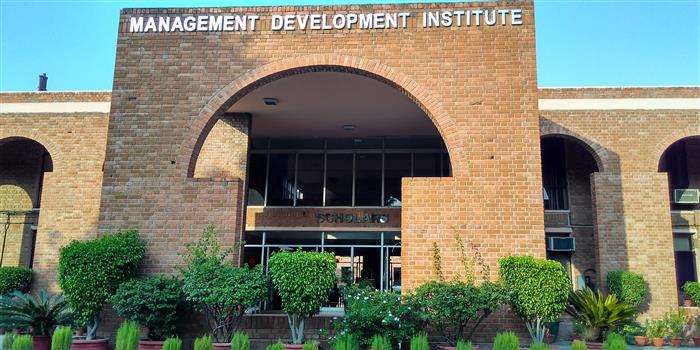 Saw a dream to be a part of one of the top b-school in India, on 14th June 2017 joined MDI campus to actually start living my dream. I was very excited but was extremely nervous to undergo the hustle-bustle of an MBA curriculum. Soon after joining, I got to know that I have a roommate who is 4 years elder to me, I didn't feel delightful listening to this. After meeting him and spending just a couple of weeks together, I have learned so much from him that now, I am glad I got an elder roommate. From the terror of the induction period to now the dread of completing various deadlines. All this journey of 1 month long has been the most tiring days but filled with the infusion of fun, it has been the experience to be enriched for life. Coming to the seniors, the entire batch was quietly scared of them at first, but once induction got over we realised these are the best possible people on campus, know cares about you and your future like a family. From interacting with them to learning insights from their experiences, I developed a great liking for this culture at MDI.

MDI is not just a college it is an emotion that builds on you regarding the college's identity. After coming here you not only work for your own development but take MDI together with you to the fly at the heights. MDI is not just possessive and protective of its students but also about the dogs and other animals. It portrays what values Mandevian holds within themselves. From the intriguing and insightful lessons by the professors to the fun dancing elements added by some professors, the perfect balance between life, learning and enjoyment take place here. The group projects to the prep team projects, our days becomes night but these never end. But, the fact behind that doing so many things at the same time and trying to manage all and meet deadlines is what gives you the real feel of corporates. It's always better to learn before launching yourself, and MDI is helping us a lot to expertise in it.
Coming on to the Aditya Birla Group, I wish to work in the fashion industry of the ABG group, preferably on brands like Louis Philippe or Allen Solley. Growing up in a background where both your mother and sister are fashion designers and run their boutique from home, I have gained the acumen and interest regarding the same field, and am sure that I will be able to do my justice with the role.