Well, I must say I did not choose Capgemini, it was Capgemini that chose me out of 100 students who applied for the company. Capgemini is one of the biggest giants in IT sector. It is highly rated as one of the best companies to work for in the field of Information Technology. It was a tough competition. Out of 100 people who had applied, 35 were shortlisted after the CV screening, post which we had a very interactive Group discussion. From the final 15 shortlisted candidates who appeared for the Interview, 5 students were finally offered the summer internship programme (2015-2016).
The programme was designed in a well-organized structured way. My project was divided into two parts wherein in the first month I was given the responsibility to analyse and develop a framework for their centre of excellence for manufacturing and in the second month, I had to find out process improvement in the on-going business activity.
In my first project to develop a framework for Centre of Excellence team was a rigours task as I had to understand the business not only from a technical but also from the business standpoint. The company was interested in understanding the scalability of investing in next generation infotainment which is a new technology. I discussed with people within and outside the organisation and presented the company with a road map for the next 15 years to be followed so that they remain industry viable.
My second project was on the process improvement for Capgemini for on-going activities, I presented them with two solutions which got me appreciations from various top management people. Post the projects, only a few of the Interns were selected to give a final presentation to the senior management consisting of VPs, director and departmental heads. My work got me accolades and thus I landed up with the Pre-placement offer by Capgemini.
My typical day would start around 9 AM. After valiantly making through the Bengaluru traffic, I would reach the office at Prestige Shantiniketan. My mentor would set weekly action items to be performed by me. He was very helpful and patiently addressed all my doubts and queries. Every Wednesday and Friday were reserved for the standup meetings which would address the status of work, discussion on the challenges faced and requirement of any management support, which helped in developing a healthy communication and brought quality to my work. The day would end by 6:15 pm.
During my exposure, I not only learnt Time management but also the negotiation and communication skills. But the one thing which would stay with me is that to be successful you will have to Learn-Unlearn-Relearn. All in all, I believe that my summer internship in Capgemini greatly helped me understand the concepts taught in class and it was definitely a very big learning experience for me.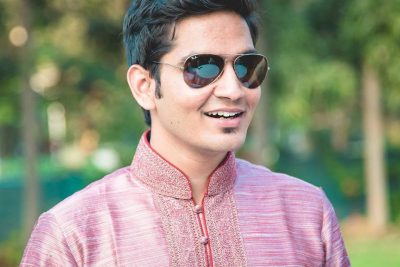 Rachit Prasad is a second-year student at SIBM Bengaluru who hails from the city of Bengaluru. After his undergraduate degree, he worked for a duration of 44 months in TATA Consultancy Services. Rachit is currently specialising in Operations.