Rajashree Bhuyan, PGDM batch 18 explains why she couldn't have asked for a better second home than KIAMS, Harihar.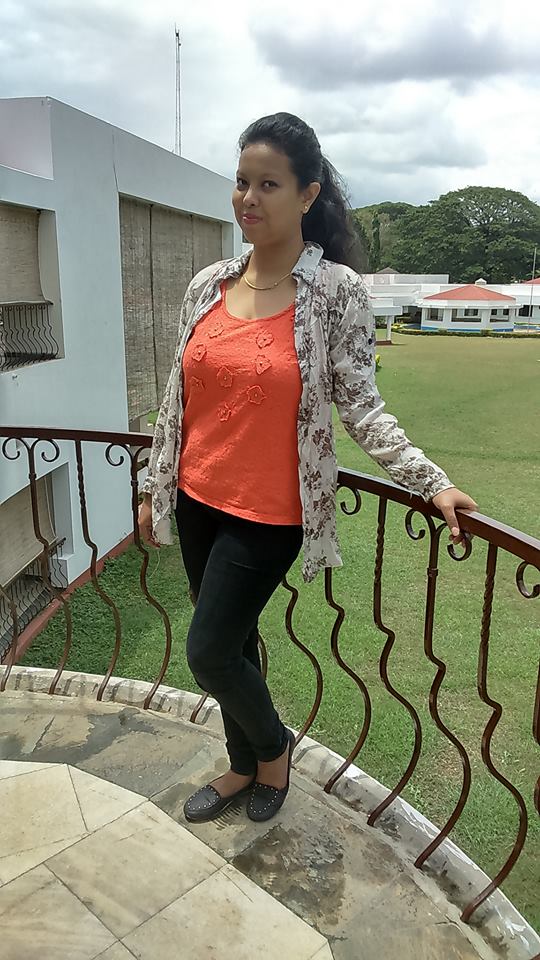 Coming from the North East, the journey to Harihar was a long one for me. It gave me a lot of time to think about how things were going to be here and whether I would be able to manage on my own. I was quite nervous, to be honest, and came to the campus with a lot of anticipation. It has been five months since then and I can comfortably say that I have found my second home.
I have stayed in hostels during earlier academic years, but this was the first time I was such a distance away from home and my comfort zone. Thankfully, I have adjusted here quite well and found my own comfort level with the surroundings and with the people. The campus itself is quite stunning, and I can also have my personal space and go out for long walks if I want to.
I feel overwhelmed with the kind of love and support I have received from my classmates, as well as my seniors. The faculty team is friendly and very encouraging, while Director Sir is my mentor. It's because of their contributions that I feel there is a huge positive change in my personality. I will forever be grateful to all of them for their help on this journey.
I have to admit that since I am from an Economics Hons background, studying fourteen management subjects from the word 'go' was a bit tricky for me initially. Classes, assignments, etc. – it all got a bit hectic. But, as time passes, we are adjusting to the work schedule and the routine we have managed to build for ourselves.
The good thing is that it's not just about studies at the present moment – we get to enjoy some lighter moments as well. The Independence Day celebrations with some of the alumni were interesting, while the Vasundhara Film Festival was an eye-opening experience. We got to interact with many professionals and that was a tremendous learning experience in itself.
Within a period of five months, I have started looking forward to my classes, assignments and presentations. Of course, the pressure does get to us from time to time and we look for ways to get rid of the stress. Thankfully for that we have the Triangle, Rotunda, the auditorium, swimming pool and the gym, which have made KIAMS, Harihar the best home I could have had for my studies.
KIAMS Harihar & Pune
OUR STRONG TRADITION OF EXCELLENCE CONTINUES! We live in the world where winner takes it all and there's no place for the second best. Not only do you have to beat intense competition, you have to be at the top of your game and race ahead of time. The forethought of our Director is evident today and his vision is refelected in our main aim: "At KIAMS we aim to provide an outstanding education, academic, social and extra curricular, which give opportunities for all students to excel, thus developing their ability to benefit themselves and others." You need to step up and take on the challenges, consistently hone your skills to be at your best. At the same time you need to keep yourself refreshed and rejuvenated to stay motivated and focused on your goals. Nestled on the banks of river Tungabhadra, is a 6 acre setting that promotes all this and more. Welcome to KIAMS, where idyllic setting meets intense learning atmosphere. A place where you will feel inspired to think creatively, and where the scope of your mind will be broadened so that you can unleash to its optimum potential. A BRIEF PROFILE Kirloskar Group Of Companies, one of the largest industrial conglomerates in India, has been growing and enriching lives for more than a century now. KIAMS was conceived as a training institute and knowledge hub in 1991. It was envisioned as a learning centre where Kirloskar Group Managers shared their expertise, experience and kept up with the latest concepts and movements in Management. In 1995, the training institute was opened to managers all over the country. ACTIVITIES • Management Development Programs - training and consulting education for industry executives • Consultancy - in India and abroad • Research