Red Building Of Dreams – Abhinav, FMS Delhi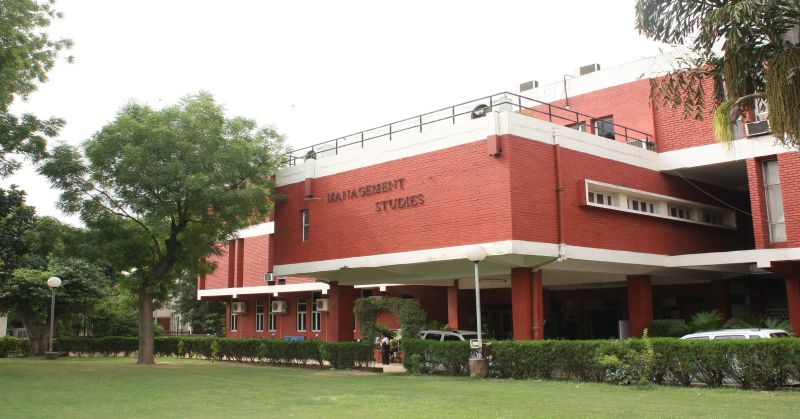 A top B-School in India, FMS imbibes a sense of belongingness and responsibility through its affiliation with Delhi University. Located in the heart of North Campus, we have access to an entire plethora of resources the University has to offer. Famously called the "Red Building of Dreams", FMS is said to fulfill maximum number of dreams per unit square. The low batch size ensures a sense of cohesiveness between and amongst the batches. Also, you can pay the entire fees through a single ATM transaction.
So what makes my campus unique? The fact that FMS provides top class education in a prominent university setup at almost no cost while ensuring you have 400+ other people who "have your back" no matter what.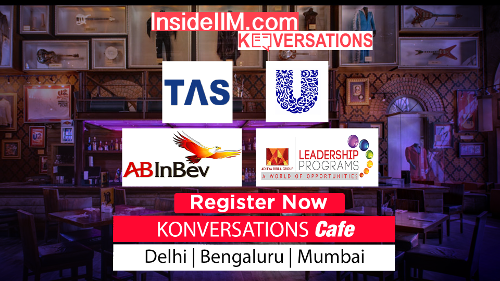 A memorable classroom experience in my B-School:
An experience in the classroom I would remember for a while would be the very first day when people were asked to introduce themselves. While listening to every individual talk about themselves, I was awestruck at the diverse backgrounds, experiences and places my classmates belong to. The introductions made me want to spend more time getting to know everyone and their experiences; something I'm doing as I go along my FMS journey.
Introducing: Some of my crazy Batchmates:
Harshit Omar: Harshit is a graduate of IIT Kanpur. He belongs to Kanpur as well. He is the paragon of "never judge a book by its cover". It takes 60 seconds of spending time with Harshit for you to dispose of any misconceptions one might have of an IIT-ian. The guy never seems serious and always has a joke up his sleeve. I've had bouts of uncontrollable laughter watching Harshit mimic famous Bollywood stars.
Raghav Rai Singla: Raghav is a graduate of Punjab Engineering College. Also being a Punjabi himself, Raghav believes every bit of matter that exists has a little bit of Punjab in itself. One can find him comparing everything from the milk supplied to the people he meets to "how it's done in Punjab instead".
Keshav Malani: Keshav is from Kolkata. He also happens to be my flatmate. Keshav has a successful family business and somehow me and my flatmates have translated that by focusing just on the "family" part. We have achieved this by making Keshav our own home-cook, our morning alarm and the guy who does the dishes. He is crazy enough to do all that with a smile on his face.
Sophia Dhawan: Sophia is from Chandigarh and believes in expression through art and drawing. The craziest thing about Sophia is the fear we have that a day will come when Sophia would prefer communicating through drawing sentences instead of speaking them out!
Which ABG company would you want to work for and why?
The Aditya Birla Group company that I would like to work for is the fashion retail store, Pantaloons. Being a regular customer of Pantaloons since a long time, I have vivid memories of visiting the Pantaloons store with my parents as a child to buy clothes and accessories. The white lower case font with intersecting O's on the green background is something that makes me nostalgic every single time I come across it.
I am fascinated with consumer experience and sales-marketing is a domain I am interested in. I believe working in Pantaloons retail would be a great learning experience, one where I would get to bring something new and creative to the table every single day.
Placement Cell FMS Delhi
Established in 1954, FMS has been a pioneer in India offering management education. FMS has the unique advantage of being a premier 'B-school' in a University milieu and in the national capital, thus offering valuable opportunities for our students in interdisciplinary learning and to undertake live projects from national/ international organisations. FMS is proud of a long list of illustrious alumni. It has rich legacy and history of producing World Class Business Leaders who are ranking stalwarts in Top MNCs across the globe.