Red Building of Dreams – Arpeet Sahoo, FMS Delhi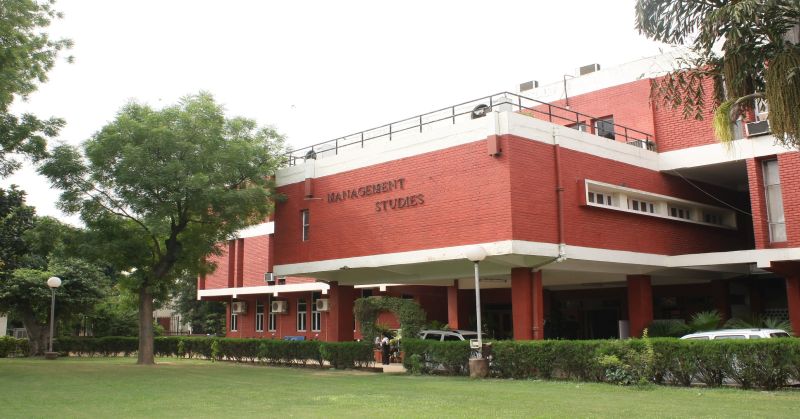 The most refreshing and exciting thing about the Faculty of Management Studies, Delhi campus is its unique atmosphere. This is largely due to the amount of interaction generated between the people of the system starting with the respected Dean and professors and flowing to the students. There is an open atmosphere of connection where everyone is accessible and approachable. This makes learning the best experience with inputs and knowledge being sought and received at ease.
A memorable classroom experience in my B-school
The most memorable experience in my B-school has been the special lectures with industry. It has been extremely motivating and inspiring to pick the brains of the stalwarts of our industry and learn from them. Several have been from my specific areas of interest who have really motivated me to pursue excellence in my areas of interest. The other speakers have been no less and provided me an all-rounded perspective of the industry.
Introducing – some of my crazy batchmates
Ashish Batra – He is a Finance guy by education and funny guy by heart. His best quality is his ability to laugh at himself.
Akhilesh Bhagurkar – He is the man with the breath-taking voice. His calm persona makes everyone be calm themselves.
Shubham Gupta – The sincere student who gets things done and an expert at winning over friends new and old.
Badam Reddy – He is the angry, young man from Andhra Pradesh. His smooth mannerisms and pleasant attitude are admirable.
Aditya Birla Group company I would like to join
The Aditya Birla Group company I would like to join is Idea Cellular Limited as I am passionate about working with technology. My background in engineering is also a major reason which would help me succeed in Idea Cellular and help me contribute to the growth of the company in a meaningful manner.
Placement Cell FMS Delhi
Established in 1954, FMS has been a pioneer in India offering management education. FMS has the unique advantage of being a premier 'B-school' in a University milieu and in the national capital, thus offering valuable opportunities for our students in interdisciplinary learning and to undertake live projects from national/ international organisations. FMS is proud of a long list of illustrious alumni. It has rich legacy and history of producing World Class Business Leaders who are ranking stalwarts in Top MNCs across the globe.