Red Building Of Dreams – Mohit Bhatre, FMS Delhi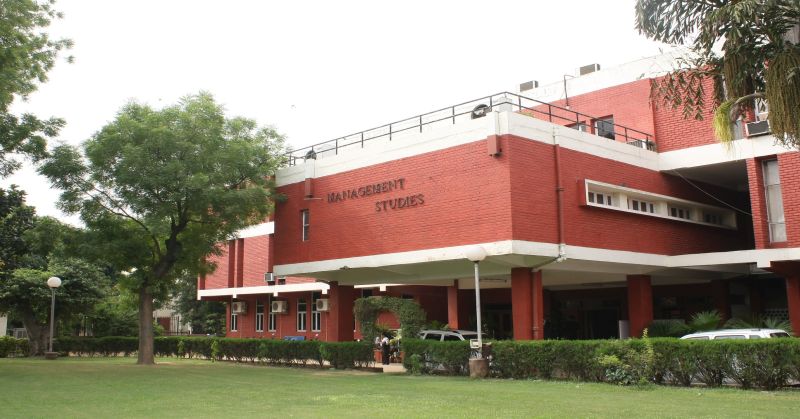 My campus, FMS, lies at the heart of famed Delhi University. Though small in area, its grand when it comes to its occupants and their dreams. Leaving home and coming here is like entering a library, with hundreds of books to infinitely browse. Each book contains unique experiences, and aspirations to make it big in life. Batch size at FMS is small, with ~210 students in each year. Mathematically this translates into much better quality of connection you can have with your batch as compared to other Bb-schools. What makes it even better is the bond between the two batches of students, and the way each batch mentors the next batch as if their life depends on it. Heterogeneity, yet cohesiveness of people is the strength of FMS, and both the batches work together each year since 1954 to bring it to the fame it has today.
A memorable classroom experience in my B-school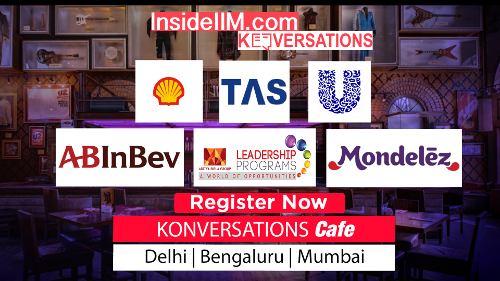 My most memorable classroom experience in my B-school till date was the very first class. We were facing some issues with the projector in the class. Turns out it was simply powered off. A guy stood up calmly, used his 6+ feet height and reached the projector and simply turned it on. This guy was Anjani, and this humble act made him very popular in class. From that movement onwards, he was referred for all small and big tasks, and in essence became our unofficial representative. I could relate this to a snowball effect, where small events can lead to bigger outcomes.
Introducing – some of my crazy batch mates
Swathi Jonnalagadda – She joined pretty late in the batch, so not a lot of people, especially women, know that she could be an inspiration to them in a lot of ways. She is an avid wanderer and is living the dream of many. Apart from covering places domestically, she has made solo trips abroad to countries like New Zealand and Singapore. Today we are still apprehensive about travelling solo, but this fearless soul knows no bounds.
Aditya Bhale – This guy amazed everybody with his talented voice across during our interactions. However, one lesser known fact about him is his humongous appetite! He can probably beat every other person in our batch in a one to one eating competition.
Anubhav Kataria – Sincere and grounded in classroom, this guy has a crazy side to him. He plays guitar, sings pathetically, and once slept beneath Eiffel Tower with no worry in the world!!
Prateek Raina – This is one multi-talented guy not a lot of people know about. This guy can cook ultra diet chicken while singing songs by Mohammad Ravi. One will never run out of topics to converse with this sweet talker!
Which ABG company would you want to work for and why?
If I get a chance, then I would want to work with ABC (Aditya Birla Capital). Aditya Birla Capital is the parent brand for the financial services arm of the Aditya Birla Group. I have been investing in financial market since a few years, while I worked as a due diligence associate. I would like to hone my skills and further my interest in financial markets. Aditya Birla Financial Services Group (ABFSG) is the fifth largest ranks among the top 5 fund managers, and it will be a great platform for me to work with such a large fund manager.
Placement Cell FMS Delhi
Established in 1954, FMS has been a pioneer in India offering management education. FMS has the unique advantage of being a premier 'B-school' in a University milieu and in the national capital, thus offering valuable opportunities for our students in interdisciplinary learning and to undertake live projects from national/ international organisations. FMS is proud of a long list of illustrious alumni. It has rich legacy and history of producing World Class Business Leaders who are ranking stalwarts in Top MNCs across the globe.