Red Building Of Dreams – Srishti, FMS Delhi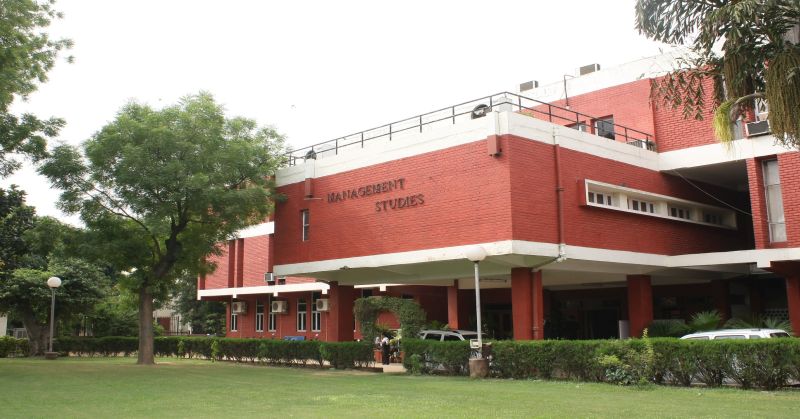 What makes my campus unique?
FMS, situated in the heart of North Campus of Delhi University, is one of the best business schools of India established in 1954. A campus famous for its rigorous admission process that ensures the incoming of best students from the country, FMS is also famous for its "return of investment". A low fee structure provides opportunities to aspirants from humble backgrounds to dream big and gives its students freedom to aspire for their dream job instead of running after fat checks to repay their education loans. FMS faces lack of resources due to its low fee structure and that is what adds most to the learning of future managers, who, in future, have to make the most of the limited resources present with them and make a difference. It teaches them to value what they have and work hard to get what they aspire for. FMS aims to provide education in management with a single-minded focus on learning which is where its absolute grading comes into the picture. It reduces competition between students inside the campus and enhances cooperation and learning.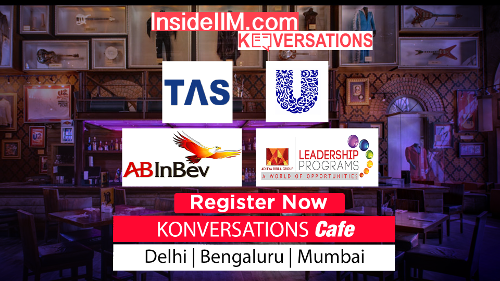 While FMS enjoy 100% placements in the top companies in India due to its small batch size, the thing that differentiates it from other B-schools is the option of lateral placements. Through lateral placements, a student can opt out of placements for 2 years and focus on entrepreneurship or family business and can sit in placements if it doesn't work out. This freedom encourages ambitious people to give their dream of changing the world, a chance.
A memorable classroom experience in my B-school
The most memorable class experience in FMS was on the last day of our induction into the system. During induction, we were going through a tough time handling all the assignments, classes, and due to inefficiency and inability of manage time well, we had very less sleep trying to meet deadlines. So, on that night, we got a mail saying a student from our batch has complained about seniors abusing us and henceforth, our general secretary and finance secretary has been suspended and a senior has been terminated from the institute. The news came as a shock to us as while we felt at times that our seniors were being a little harsh with us, we knew that it was to train us to be able to the upcoming times of a hectic life a manager is subjected to. The seniors came to us and scolded us; they sounded genuinely upset about the whole thing and left class in disappointment. The whole batch of ours felt bad about it and started thinking about how we can help in reverting the punishment given to our seniors. Suddenly a welcome video started playing on the projector and seniors came running inside the classroom, shouting welcome to the family. I can't forget the thrill I felt at that time and the relief that it was just a prank played by our seniors on us and that was the moment when I felt that I didn't just get admitted to the institution, I felt I'm now a part of FMS.
Introducing – some of my crazy batchmates
Vrinda Bhatnagar – Vrinda's a chirpy, emotional but very sensible girl and my best friend here. She loves dancing and takes every responsibility put on her very seriously.
Anubhav Kataria – An engineer from IIT Delhi, Anubhav has worked in a startup for 2 years and keeps entertaining us by playing wonderful guitar.
Deeksha Holkar – A cheerful and crazy girl, who gets excited even the little things of our daily life. She's the girl to go to if you want an ice cream at 2:30 at night or make crazy faces at each other and laugh. She's the most caring girl and will never leave your side if she senses you're facing troubles.
Oorja Seth – Oorja is the most responsible and professional girl I have met here. The thing I admire about her the most and want to learn is the way she keeps her professional and personal life separate and is always focussed on doing the best in her work.
Placement Cell FMS Delhi
Established in 1954, FMS has been a pioneer in India offering management education. FMS has the unique advantage of being a premier 'B-school' in a University milieu and in the national capital, thus offering valuable opportunities for our students in interdisciplinary learning and to undertake live projects from national/ international organisations. FMS is proud of a long list of illustrious alumni. It has rich legacy and history of producing World Class Business Leaders who are ranking stalwarts in Top MNCs across the globe.