'I was the last person to get placed during summer internships' – Robin Jain – Best50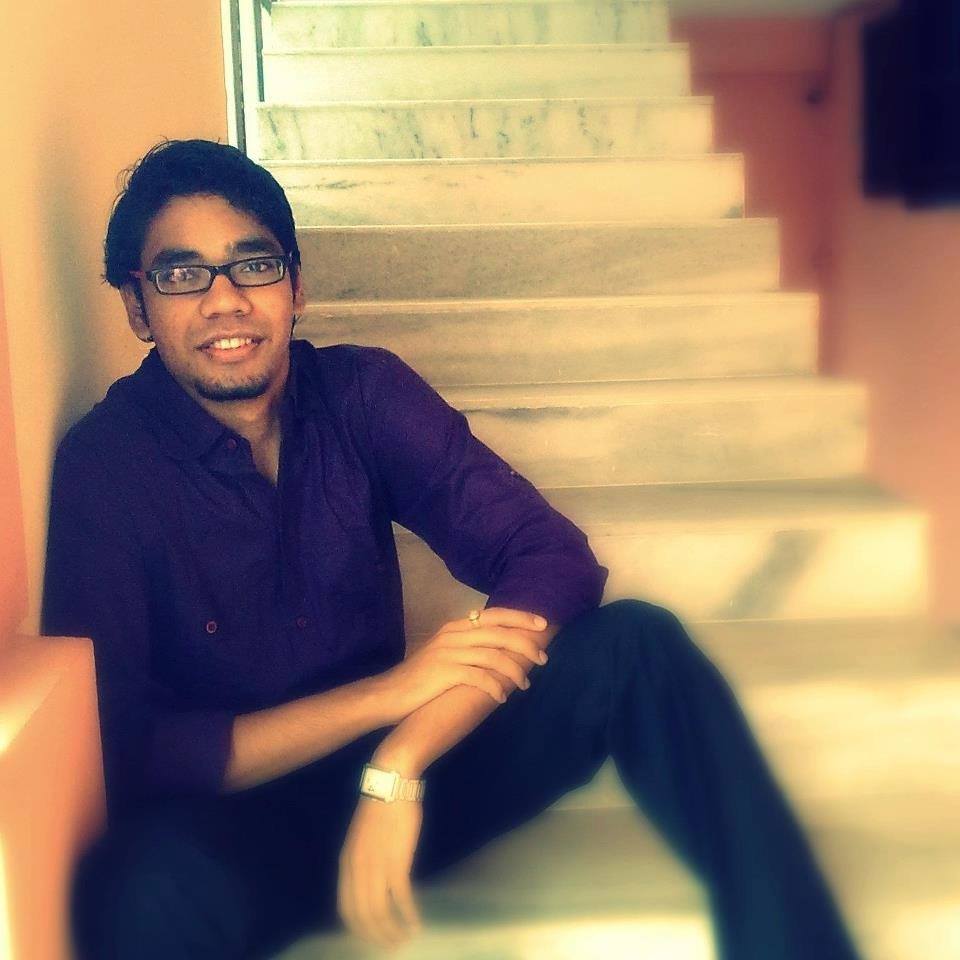 Robin has been chosen as one of the top 30 most employable candidates across schools and programmes in India for the Class of 2015. He has one of the best 30 profiles among the 66 final round candidates who participated in the Best50 competition. The final 30 were chosen based on a combination of scores for the write-up below and the candidate's resume.
What have you done at your business school which makes you stand out from the crowd?
I believe not just in achieving, but inspiring. I was the last person to get placed during my summer placements in my campus. I had to wait for months and had to just see my peers getting placed till I was the only one left. During March 2014, I made a promise to myself that I would make my profile as such that no one can even think of replicating that, I would set an example before others that how a rejected and not-so-good candidate can rise and shine. During my Internship, I started preparing for Professional in Human Resources (PHR), SHRM USA Certification. I used to listen the audio book while hanging outside the public bus in Chennai. I worked for more than 16 hours a day in Chennai during my Internship to successfully finish my projects and at the same time continue with my PHR preparation. In June, I had to undergo appendix surgery but the dream to rise out of ashes made me study even while lying on hospital bed. In July I successfully passed my PHR certification and became the only student in the history of Symbiosis to pass PHR with one among only few in the entire country to hold it. But this was not the end of it. The fire inside me wanted more and I personally wanted to reach in every corner of India and attain success. Following are some of the milestones I achieved within a year which seemed impossible to many until I did it:
• National Finalist & West India Winner, Deloitte Maverick National Case Study Challenge, Season 3 (2014-15)
• Pre Placement Interview (PPI), Deloitte Consulting (2014-15)
• 1st Runners Up & Campus Winner, ITC Interrobang, Season 4 (2014-15)
• National Winner, Mimamsa – Annunal HR Event, SJMSOM – IIT Bombay (2014-15)
• National Finalist, War of Wits – Flagship HR Event, XLRI Jamshedpur (2014-15)
• National Winner, Mind Palace HR Quiz, SCMHRD (2013-14)
• 2nd Position, The Next Chanakya, the International level political campaign strategy event, IIM Ahmedabad (2013-14)
• Selected and Participated in Management Students Program, IIM Ahmedabad (2013-14)
• 2nd Position, ArchitecHR, the National Level Case Study Competition at SCMHRD's Annual HR Conference, Astuce (2013-14)
• Among Top 10 scorers in the entire country in Nielson Consumer Insights Quiz (2013-14)
• 4th Position, National Article Writing Competition, on Strategic HRM, IIM Calcutta (2013-14)
• 4th Position, Sankalp, the National CSR event of Arcenciel – IIM Ranchi's Spring Fest, IIM Ranchi (2014-15)
It all seemed impossible till I did it. Today, students at my campus are inspired, they do not give up, they are winning events across the country and It all started with a small spark – spark of rejection. Turning that spark into a fire is what makes me stand out from the crowd.
What have you done in your life that you are the most proud of?
I come from a low income class family. My father had a tea stall and that was the source of our income. Father used to handle the work of decoration as well, during nights, in some weddings for some extra income. One such night when father was out for decoration, a news came at around 4 A.M. that the father had met with an accident. We reached hospital at 4:30 A.M. and were devastated after seeing the condition of the father. His feet got separated from his left leg with multiple fractures. His leg was surrounded by steel rings and his entire body in multiple tubes. I was 7 and my brother was 10 at that time. We had savings of around 14,000 rupees. With relatives backing off and mother selling her only gold chain, we, my brother and I, decided that we will handle the tea stall and would study at night after coming back home from the shop. We had some major hiccups while our time at tea stall – understanding business at the age of 7 and 10, seeing people retreat after seeing two kids running the shop, coming back home empty handed at night after paying off debtors. But we learnt, we learnt early in our life the value of relationship, value of money and how society works. We both worked for about a year in the shop till our father returned. I am proud of the fact that we were able to help our family come out of almost certain bankruptcy. I am proud of the fact that instead of hiding behind our mother, we took up responsibility and did what was necessary for the survival of our family. I am proud of the fact that while most of the kids our age at that time played video games, had good food and slept on comfy beds, while we were running with tea glasses in our hands and learning the art of survival with each passing moment.
If there was one good aspect about your school that you could take back after you graduate –
Recently, SCMHRD has started supporting the ideas from students about start-ups or new ventures. It is even supporting students to get their business plans in front of investors or VCs and teaching students the skills necessary to pitch your idea. Entrepreneurship is something which India needs right now and SCMHRD has understood this fact. I would like to take back the idea about how you need to be opportunistic, flexible and proactive. I would like to take back the idea that if you are supporting and backing your own people then with them, you are also moving forward. With each win of your people, your students, your employees, you are also winning.
If there was one thing that you could change about your business school, it would be –
Over use of hollow rules and regulations. They only lead students to violate them instead of following them. Having discipline is must but there should be some rationale behind each and every rule and we must explain the rationale behind those rules to each and every student or employee so that they would actually follow it and not mock it.
If you had to open a rival social network to Facebook, what would it be like?
I would merge the USPs of LinkedIn, Facebook, Quora and Wikipedia + I would give the simple and easy tool of analytics to people.
LinkedIn – My Social Network would have a space for Professional Connections
Facebook – My Social Network would have a space for informal communication and connections which would be separate from Professional profiles
Quora – People would ask questions and they would get responded by community of people
Wikipedia – My Social Network would have informational database, easily searchable for common people
Above all, my social network would be semi open-source which means, developers around the world would volunteer and work on it but only after some background check by us.
Another USP would be that people would be able to see the trends of their friends' or family members' activities. Which friend is posting most at 2 A.M., which friend went out most and with whom in the last 6 months, what are the new skill sets which my friends have acquired in last 1 year etc. Everything would come in the form of graphs for easy understanding and conclusion.
Who are you – Express yourself
I am 26 and a lot of what I think and what and how I do things has been shaped by my life experiences and my family. My friends and other people who know me say that I am also defined by my thirst for learning and never ending curiosity. Due to this, sometimes I end up buying more books or signing up for more online courses than I can finish in a particular time limit. I believe that if you are not learning, you stop growing and when you stop growing, you stop doing great and useful things. So hunger for knowledge, curiosity and family all define me. I am an Entrepreneur, I am an extrovert, I am a HR enthusiast, I am nature lover,  I am books lover, I am the spark in the eye of everyone who rises after facing countless adversities….I am Robin Jain.
Meet the rest of India's 30 Most Employable Management Graduates from the Class of 2015 here