Sagarika Choudhary's Internship Experience At Fidelity Investments – SIBM Bengaluru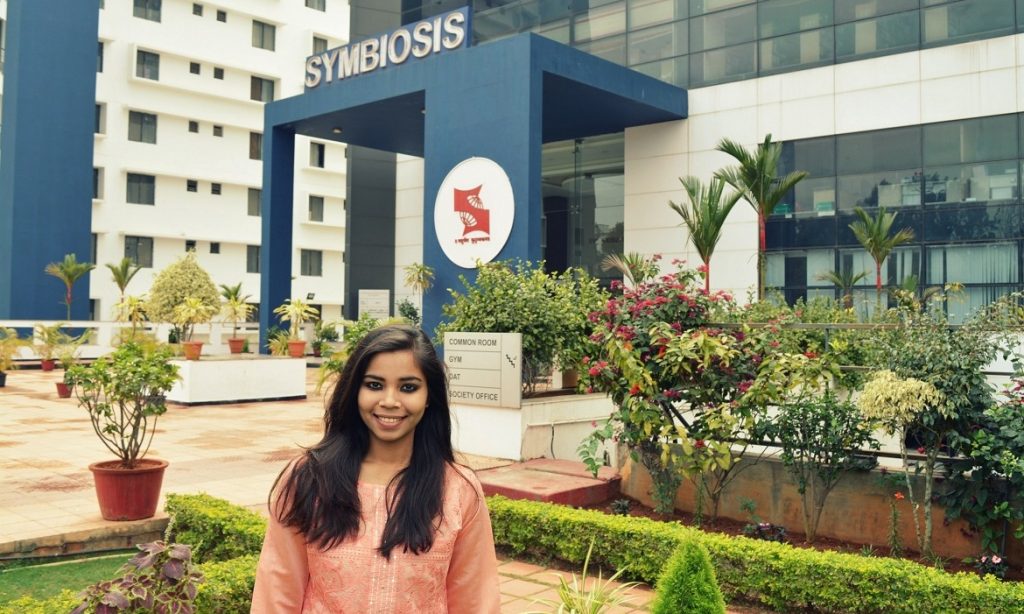 The educational trend in India is slowly moving towards MBA and after my engineering, I was one of the many who jumped into the pool of entrance exams like CAT, SNAP and XAT. A few months later, I got a place in Symbiosis Institute of Business Management, Bengaluru. The prospect of studying away from home made me anxious but, I took my chances and it proved to be fruitful.  SIBM Bengaluru taught me so many things, both academically and also personally and I can say that my internship experience added on to the learning.
Fidelity Investments was the first company to visit our campus for the Summer Internship Program. More than a 100 students had applied for it and I was one among them. Sitting in the crowd, I was wondering when the selection process would get over, so I could go back to sleep. I looked around and told myself that it was going to be difficult. Soon the process started and it was announced that there was going to be a CV shortlisting. All the students had no idea about Fidelity's criteria for the CV Shortlisting, but there I was standing among those 20 odd people ready for the next round. Every step of the recruitment process was a great experience for me and at the end it turned out to be one of the luckiest days of my life – I got selected by Fidelity Investments as a Summer Intern.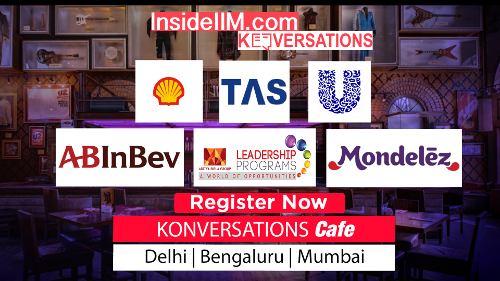 When I started working at Fidelity, my prior work experience gave me a frame of reference which proved advantageous. Every day scores of Bengalurians travelled in the scorching heat of the city, but there I was, comfortably seated in the office cab that took me to and from the office. Trust me, that was the best part of my internship!! Since Day 1, we were treated not like interns, but like full-time employees. This is something that I will always remember about Fidelity. We were assigned mentors and projects and mine were brilliant. I had always expected to learn something from my internship but I had never expected that I would be guided every step of the way. Mentorship in Fidelity is not just a fancy term, it's more like working under a coach who holds himself/herself responsible for your success.
Analytics had always interested me and Fidelity gave me a chance to explore my abilities in that field. I learnt a completely new Data visualisation tool and felt overjoyed when the small bits and pieces that I added turned into a beautiful dashboard that was doing wonders with just a click. They taught me how to make a professional presentation and that will stay with me throughout my life. Every single person in my team was helpful. Two months in and I became a part of Fidelity. I was privileged to present my work to the Directors and Partners from USA and the encouragement I received was definitely an experience worth having. On the last day, I was gifted a beautiful card with sweet messages conveying that they wanted to see me again. That was the moment when I realised that all my hard work had paid off. I had no expectations of a Pre-Placement offer, but the thought of people liking my work and expecting to work with me again was satisfying. The knowledge that I gained in Fidelity will be an 'X factor' on my CV and in my career.
Those two months at Fidelity was not just an Internship, it was the stepping stone of a great future that now I look forward to.
——–
About the Author: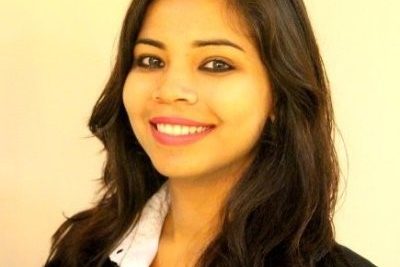 Sagarika Choudhary is a second year student at Symbiosis Institute of Business Management, Bengaluru. She is a member of the Student Council 2015-2017 and the Joint Coordinator of the Corporate Relations and Placements Committee. After completing her Engineering from West Bengal University of Technology, she had worked in Cognizant Technology Solutions for a duration of 19 months as a Programmer Analyst.
 Sagarika was awarded for her outstanding performance award during her tenure at Cognizant and was also titled the 'Star Performer' of the training batch. She was awarded the 'Mug of Honor' by NASSCOM for her academic excellence. A classically trained Odissi dancer with passion towards travelling and music, Sagarika describes herself as 'an explosive mix of serious and cheerful'.
SIBM Bengaluru
Ever since its inception in 1978, SYMBIOSIS has been synonymous with progress. The trend of progress has been continued by setting up of SIU's first campus outside Maharashtra at Bengaluru in 2008. SIBM Bengaluru is now one of the leading B-Schools of the country. The focus, now, is on matching global standards of management education. SIBMB instills a work culture which is unparalleled among various institutions. It provides a holistic approach to management which goes a long way in creating a dynamic identity. Vibrant student associations and committees complement the program with a number of activities involving institute-industry interaction.