SDA Bocconi's India campus gets its first Indian dean – IIML's Dr. Himanshu Rai to head MISB Bocconi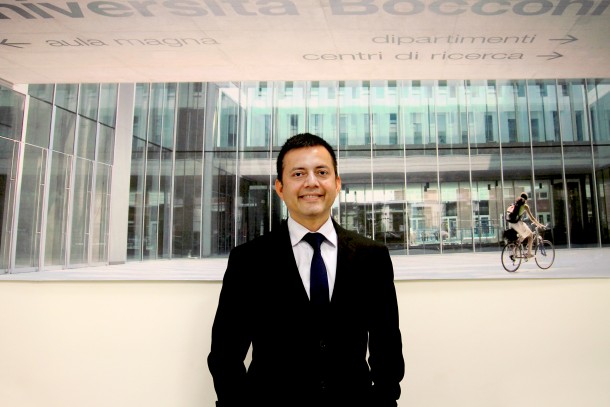 Europe's premier B-school SDA Bocconi School of Management, situated in Milan, Italy, today announced the appointment of Dr Himanshu Rai as the Dean of its India campus, MISB Bocconi, in Powai.
Says Stefano Caselli, Vice Rector, International Affairs, Bocconi University, "Dr Himanshu Rai is one of India's foremost experts on human resources and organisational development, among his many accomplishments," adding, "We are certain that Dr Rai will take MISB Bocconi to new and great heights in management education and research internationally."
MISB Bocconi is the only off-shore campus of SDA Bocconi School of Management, which is ranked third among the best B-schools outside of the US, according to the eighth edition of Forbes bi-yearly ranking of international B-schools. The Economist placing SDA Bocconi's full-time MBA 4th in terms of Return on Investment is telling in the fact that top firms in the country and abroad had been present at its placement drive held at MISB last year.
While several major US universities are close to hitting Indian shores, MISB, set up in 2012, has commenced its third PGP batch this year, and is doing the innovative task of bringing European expertise and insight along with globally acclaimed faculty and talent to cater to the Indian quest for internationally successful knowledge programmes. The course includes an exchange semester in Milan.
Dr. Rai is a Fellow from IIM-Ahmedabad, and had a teaching stint at XLRI Jamshedpur before joining IIM-Lucknow as faculty, HR and Organisational Behavior, where he also floated pathbreaking courses such as Justice, Ethics, and Morality (JEM), Framing Identities and Roles through Exploration (FIRE), and Leadership Through Literature (LTL). A seminal contributor on negotiation and conflict resolution, Dr. Rai will drive the strategic development and management of the academic and executive programmes of MISB Bocconi.
Dr Himanshu Rai, Dean, MISB says, "My endeavour will be to create a new precedent in management education by marrying Bocconi's global pedigree and experience with India's rich cultural ethos and opportunity." He adds that MISB will also help enhance Indian industry's expertise by floating executive programmes in niche areas such as luxury fashion, family businesses, foods and beverages, internet, social, and mobile marketing, etc specially aimed at executives.
Says, Dr. Rai about these niche programmes, "I value the opportunity to help people become aware of their own selves, choices, and opportunities that life presents them with, and realise their potential to the fullest."
SDA Bocconi, a part of Università Bocconi, is one of the select business schools world-wide to have received all three of the prestigious international accreditations–AACSB (Association to Advance Collegiate Schools of Business), EQUIS (European Quality Improvement System), and AMBA (Association of MBAs).
To know more about MISB Bocconi, please visit http://www.misbbocconi.com and http://www.sdabocconi.it/en/misb-bocconi
SDA Bocconi Asia Center
SDA Bocconi Asia Center is the Pan Asia hub of SDA Bocconi, Italy. In Mumbai, we deliver our flagship program, IMB - International Master in Business, which is a 22 months program of 2 modules of 11 months each. In the second module, students get an opportunity to complete their specialization in our Milan campus at Bocconi University for 4 months.